Moxie 9 Light Chandelier
System.Data.Entity.DynamicProxies.Family_DC09B825401EE98A6B113CEA20E5AEE0119BA5260A86FB86740B29233A7B7E08?.FamilyDesc
Mitzi
https://mitzi.com/Product/H441809-AGB/BKWH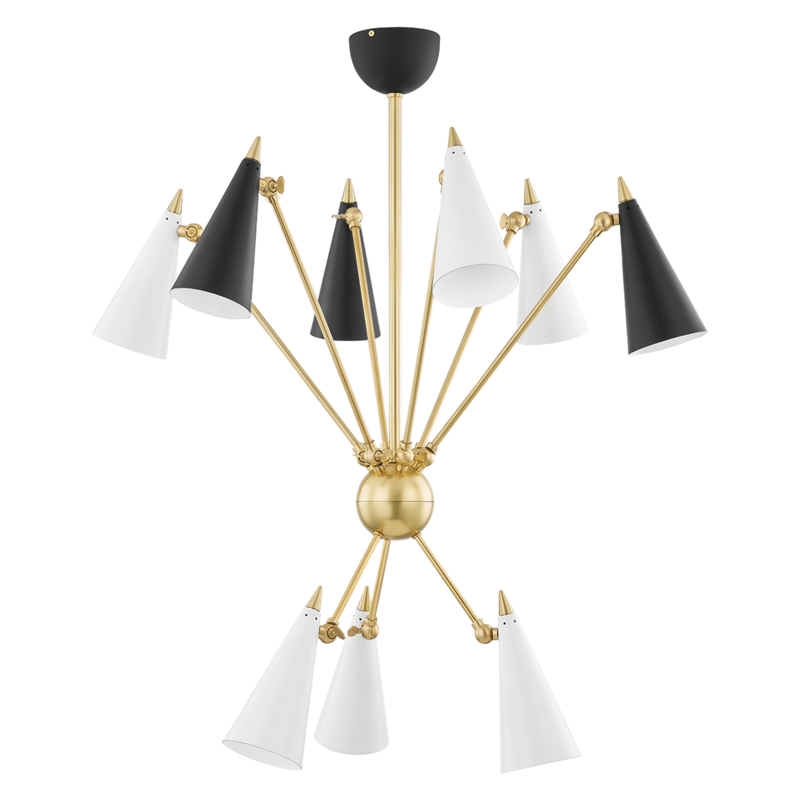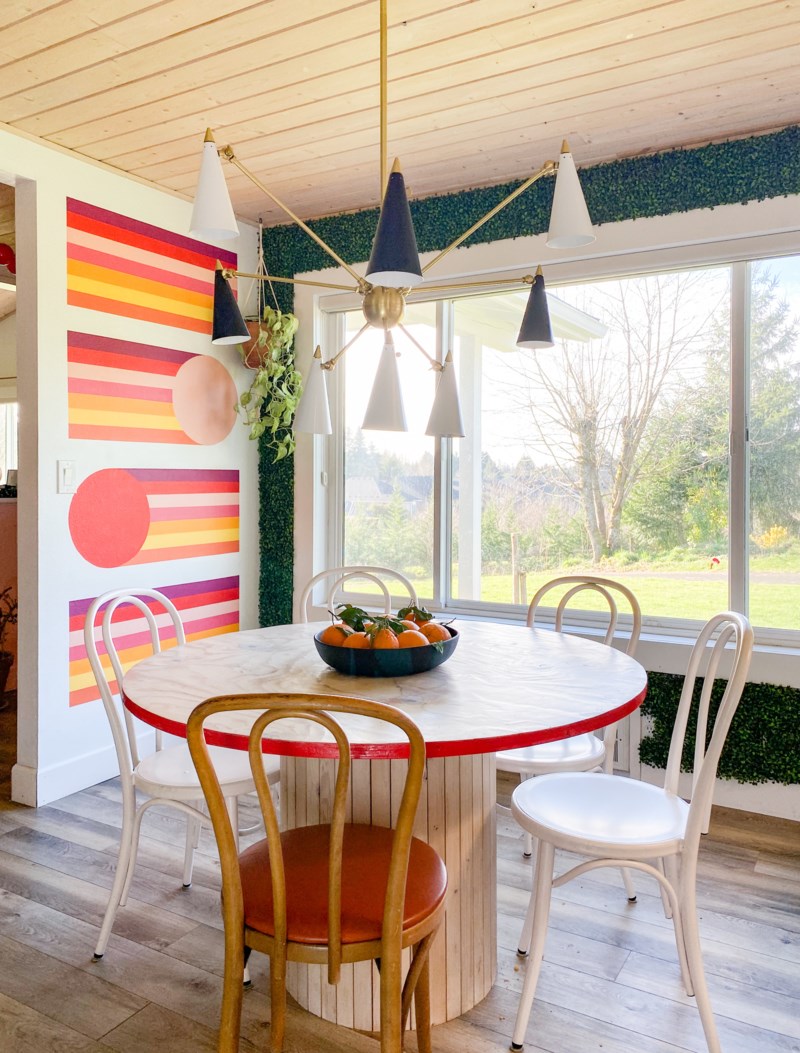 Photo, Racheal Jackson @banyanbridges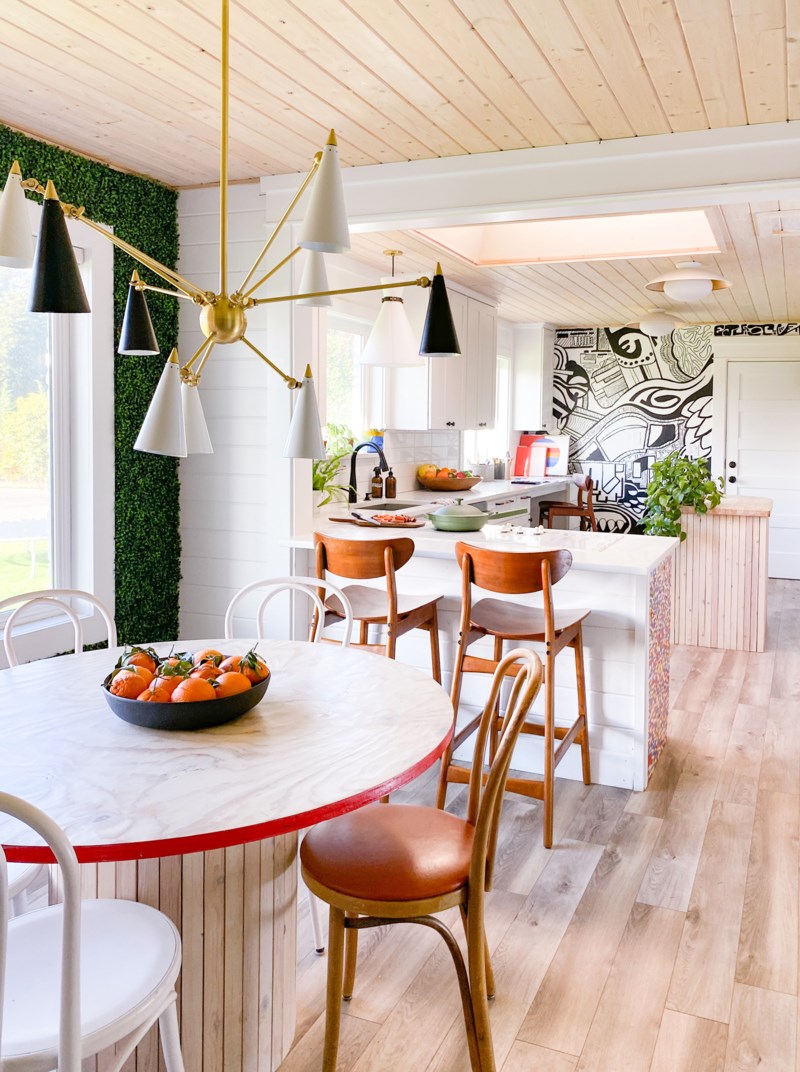 Photo, Racheal Jackson @banyanbridges
https://mitzi.com/Product/H441809-AGB/BKWH
Finish
aged brass/black/white combo

Overview
Like its namesake, this fixture is full of fun and energy. The conical, megaphone-shaped shades shout style and each shade is adjustable for total lighting control. Choose a black or white finish for the one-light wall sconce or three-light flush mount. Can't decide? The nine-light chandelier and two-light floor lamp have both black and white shades.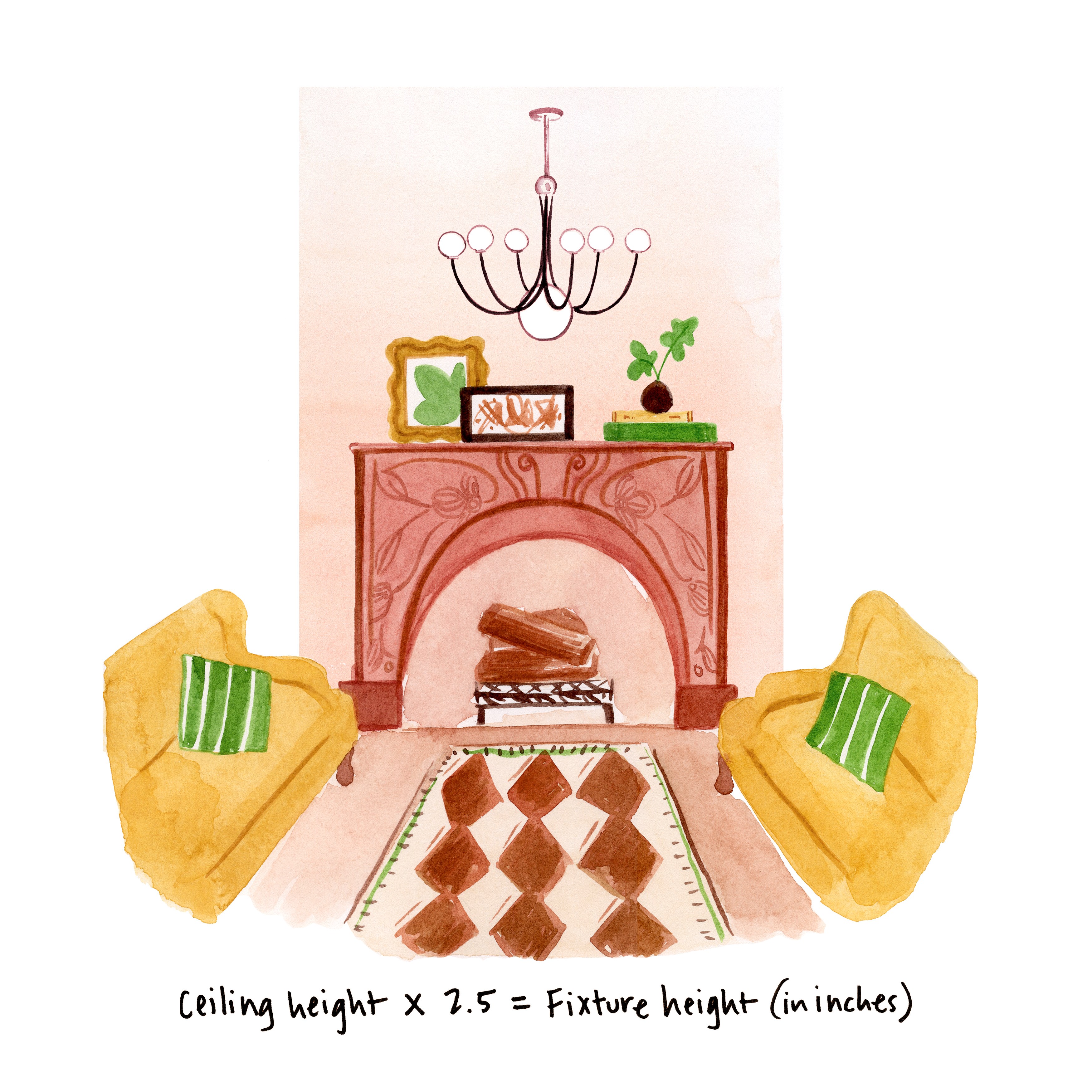 What size chandelier do I need?
Multiply ceiling height by 2.5–3 to get suggested height for fixture. An 8' ceiling calls for a chandelier height of 20–24". For diameter, add the room's dimensions and convert sum to inches. A 12' x 12' room indicates a chandelier with a 24" diameter would work.
What about a chandelier over my dining room table?
Keep 36" between the table and the fixture's lowest-hanging point. For round tables, compare the diameters of the table and the fixture, aiming to keep the fixture 12–18" back from the ta­ble's edge. For a rectangular table, the ideal width is 6" less than all edges of the table.