Fiona 1 Light Table Lamp
System.Data.Entity.DynamicProxies.Family_DC09B825401EE98A6B113CEA20E5AEE0119BA5260A86FB86740B29233A7B7E08?.FamilyDesc
Mitzi
https://mitzi.com/Product/HL153201-AGB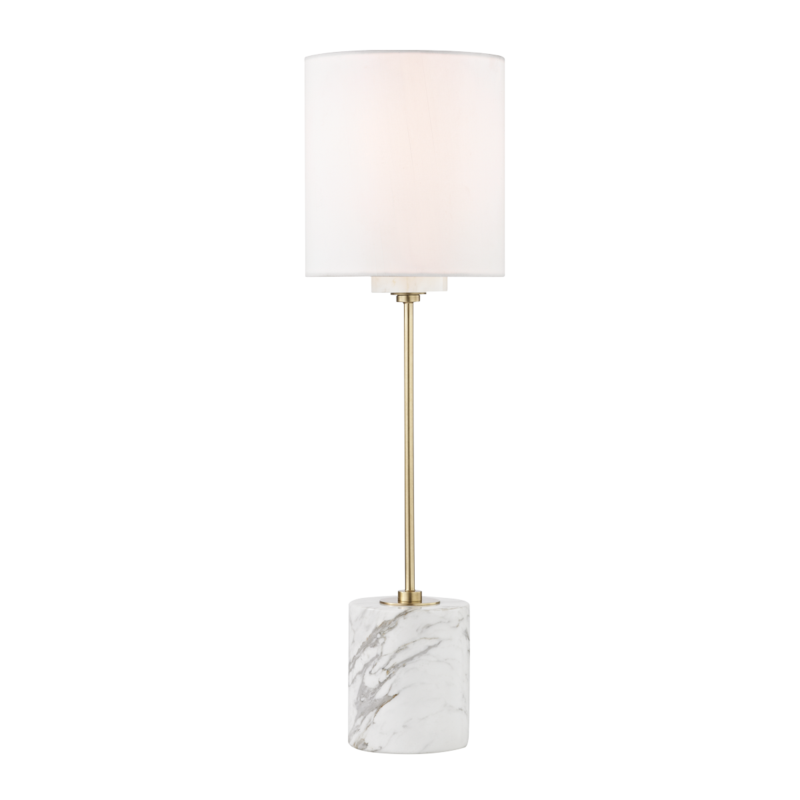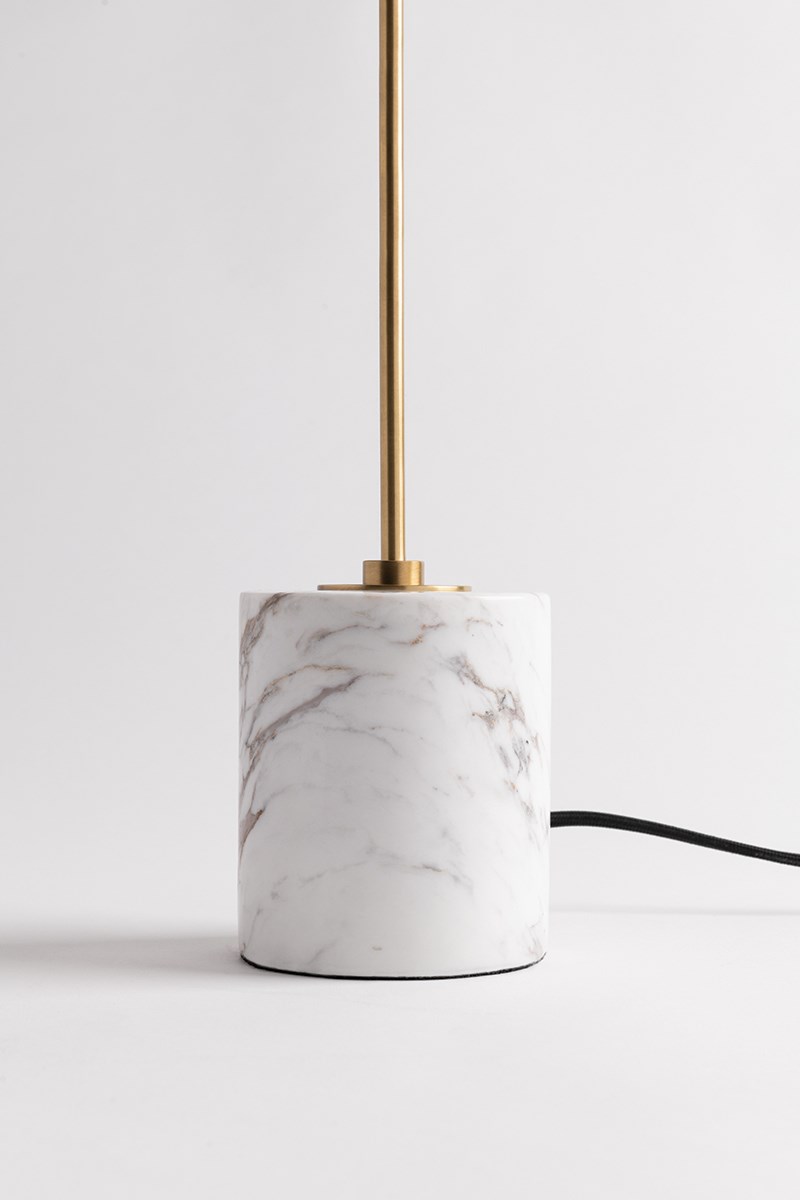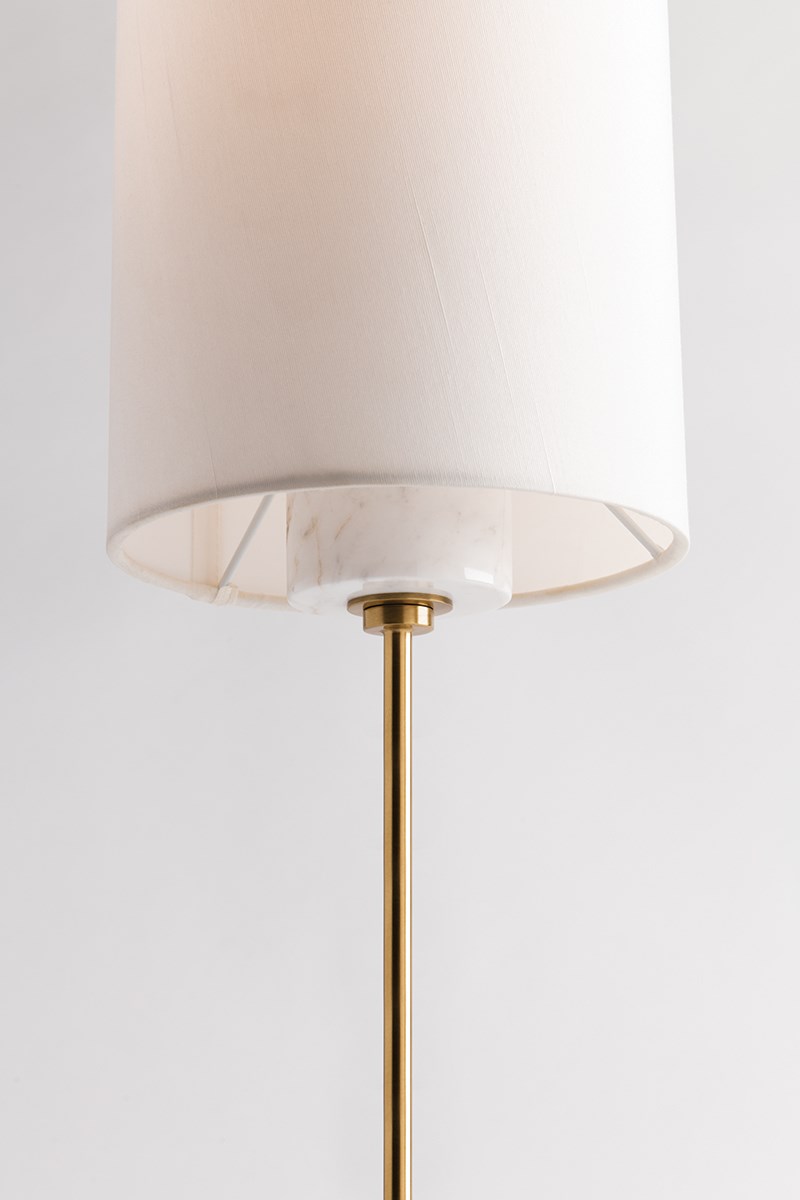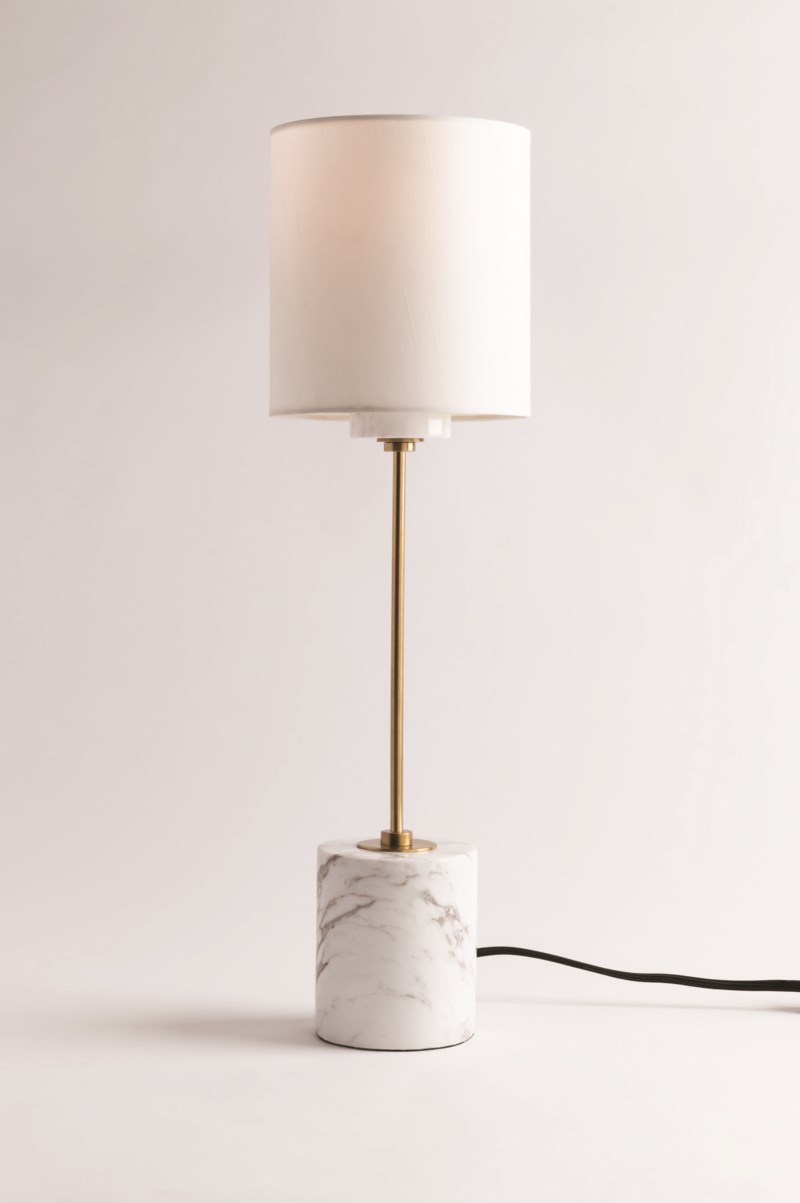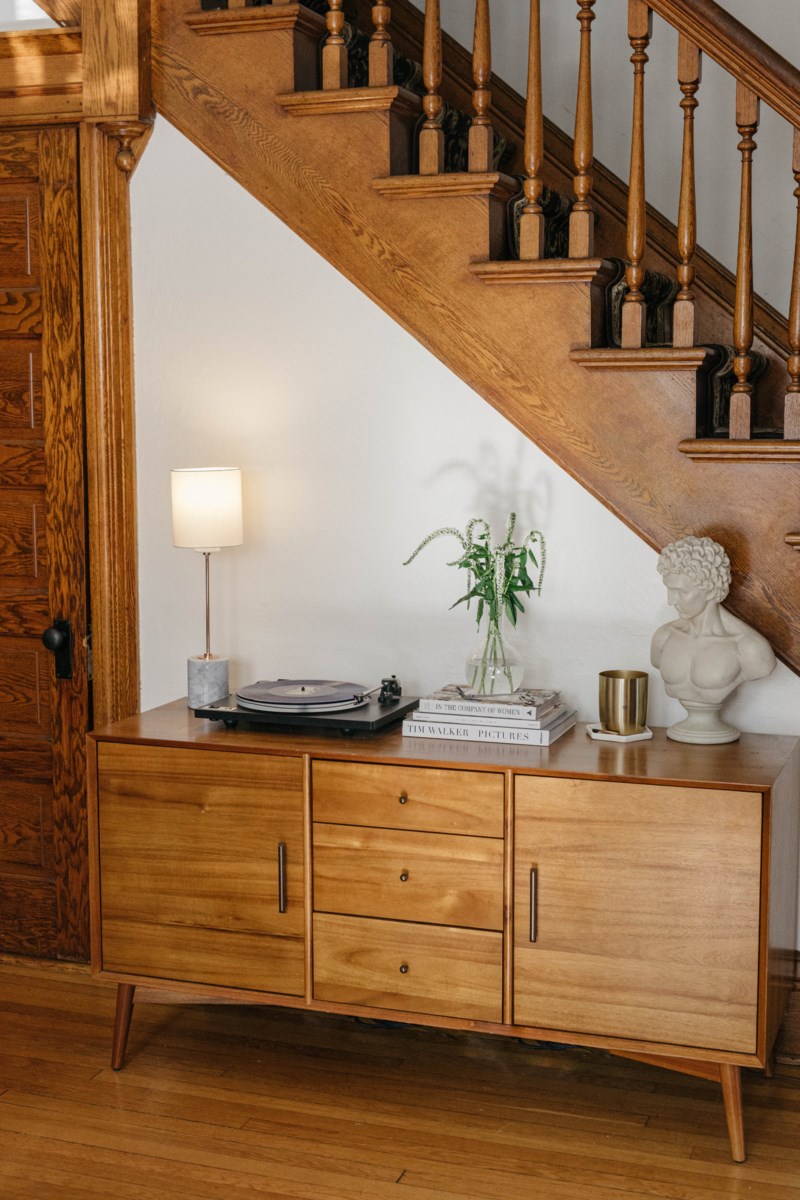 Design, Bethany Schrock.
Design: Kresswell Interiors | Photo: Karin Pedersen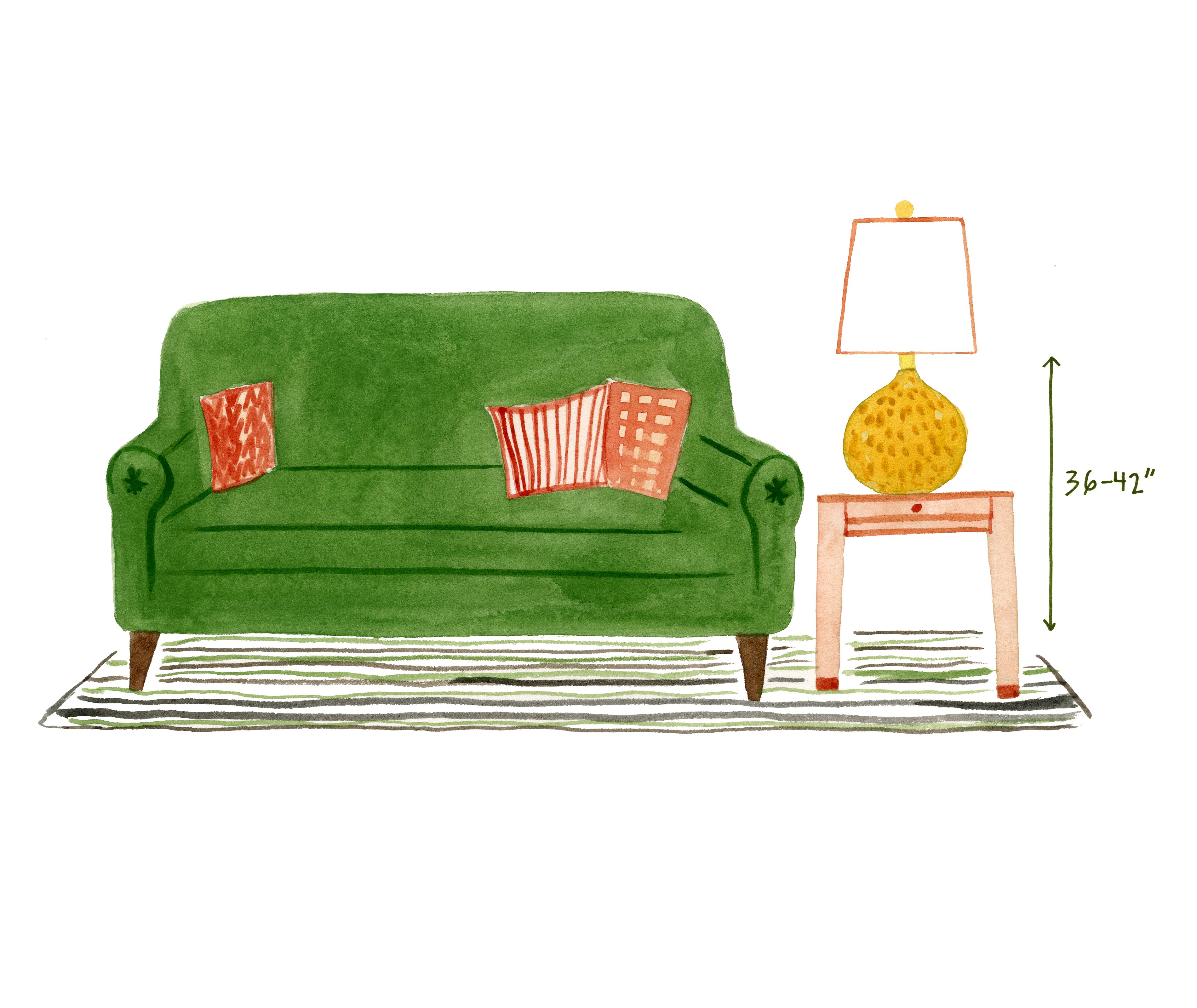 How do I choose the right table lamp for my space?
Keep your table lamp's shade about even with your eye, protecting yourself from the bulb's glare. This tends to fall between 36-42" from the floor, but depends on your furniture height.