Chantal 3 Light Bath And Vanity
With shades large enough to nearly hide the backplate, these bath and vanity fixtures appear to hang in midair. Bulbs enclosed inside the opal matte cylindrical shades give off a soft glow. Polished chrome accents at the shade top, arm and backplate give the fixture a clean look.
How to Hang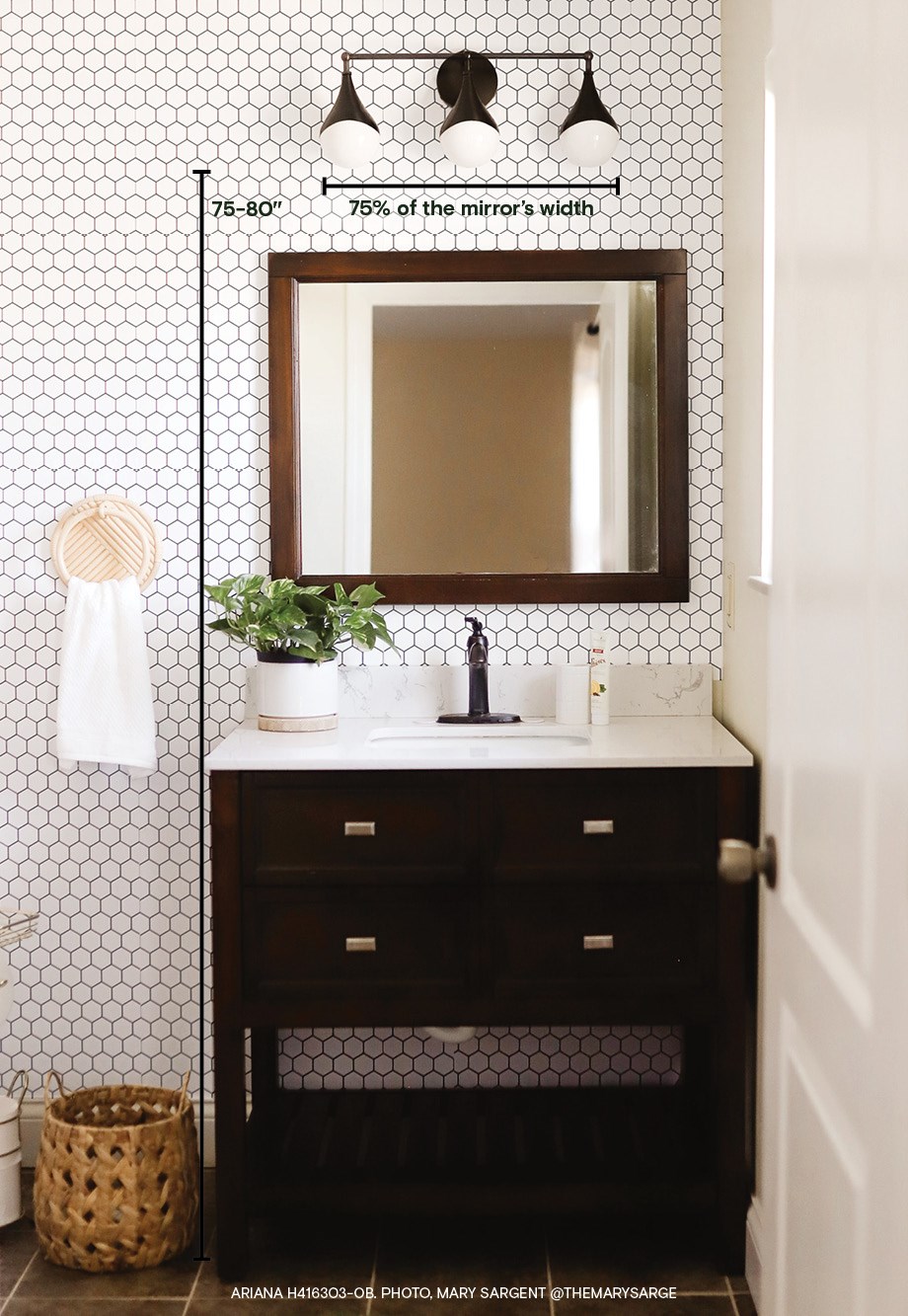 How far apart should I place my sconces beside my mirror?
Side mounted sconces should be about 28" apart. If your mirror is centered above the sink, mount fixtures just a few inches to the left and right of the mirror—as close to your face as possible.
How high should I mount my sconces?
For side-mounting, about 60–65" of space between the floor and the midpoint of the sconce backplate. For a bath bar, about 75-80".
How long should my bath bar be?
The width of the fixture should be approximately 75% of the mirror's width.
Having commitment issues?
See the finish IRL.
Select your free swatches