Bryce 1 Light Bath And Vanity
System.Data.Entity.DynamicProxies.Family_DC09B825401EE98A6B113CEA20E5AEE0119BA5260A86FB86740B29233A7B7E08?.FamilyDesc
Mitzi
https://mitzi.com/Product/H419301-AGB
https://mitzi.com/Product/H419301-AGB
Bryce 1 Light Bath And Vanity
Take 20% off with code glowup20
Overview
No shades needed as globe bulbs hang from bell-shaped arms to make Bryce oh so nice. A one-, two- or three-light bath and vanity, single pendant, three-light flush mount or five-light chandelier will add a soft-industrial feel and a simple elegance to any space. Let things shine in Aged Brass or Polished Nickel or go for a more muted look with Old Bronze.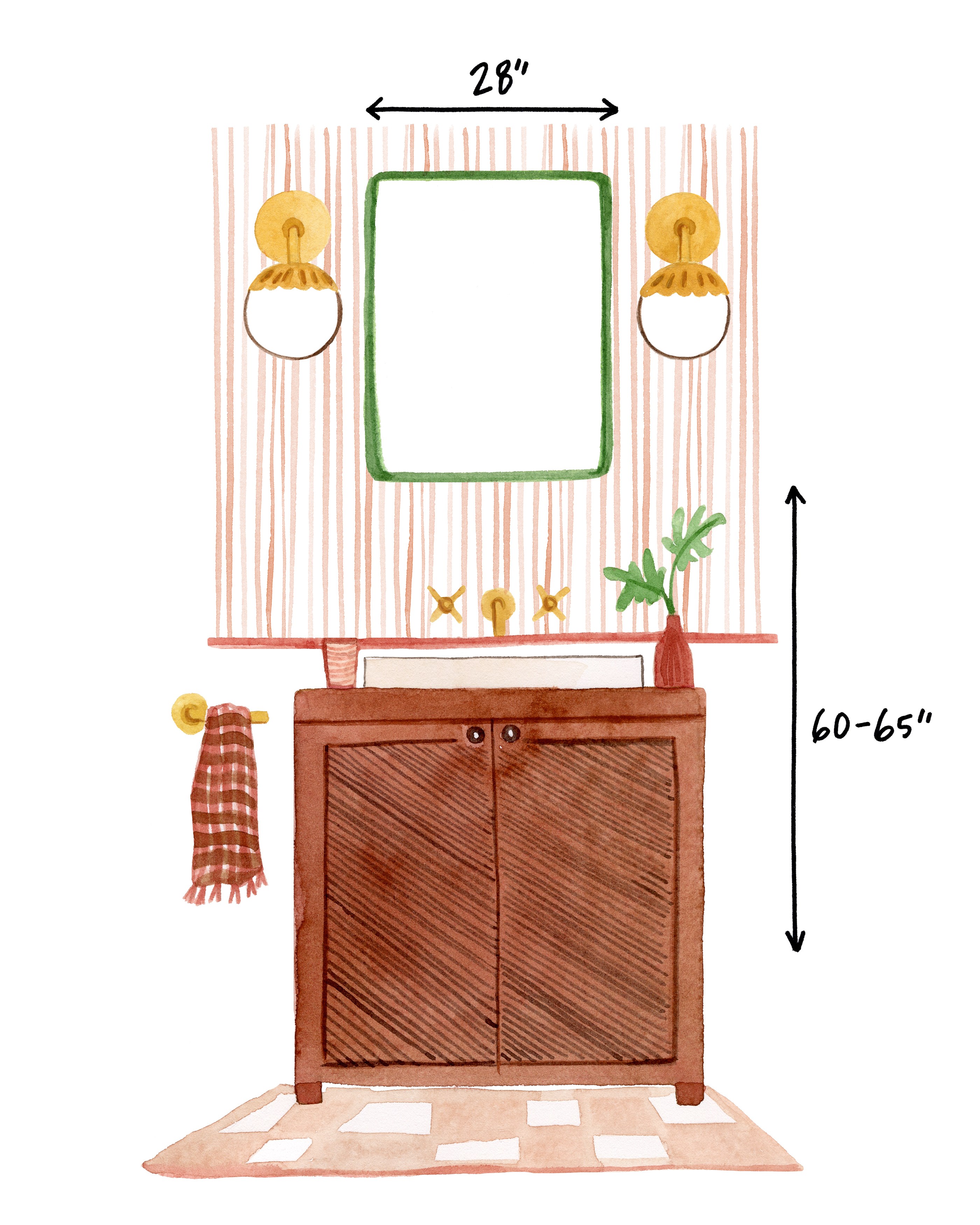 How far apart should I place my sconces beside my mirror?
Side mounted sconces should be about 28" apart. If your mirror is centered above the sink, mount fixtures just a few inches to the left and right of the mirror—as close to your face as possible.
How high should I mount my sconces?
For side-mounting, about 60–65" of space between the floor and the midpoint of the sconce backplate. For a bath bar, about 75-80".
How long should my bath bar be?
The width of the fixture should be approximately 75% of the mirror's width.