Maddie 4 Light Pendant
System.Data.Entity.DynamicProxies.Family_DC09B825401EE98A6B113CEA20E5AEE0119BA5260A86FB86740B29233A7B7E08?.FamilyDesc
Mitzi
https://mitzi.com/Product/H379704-GL/WH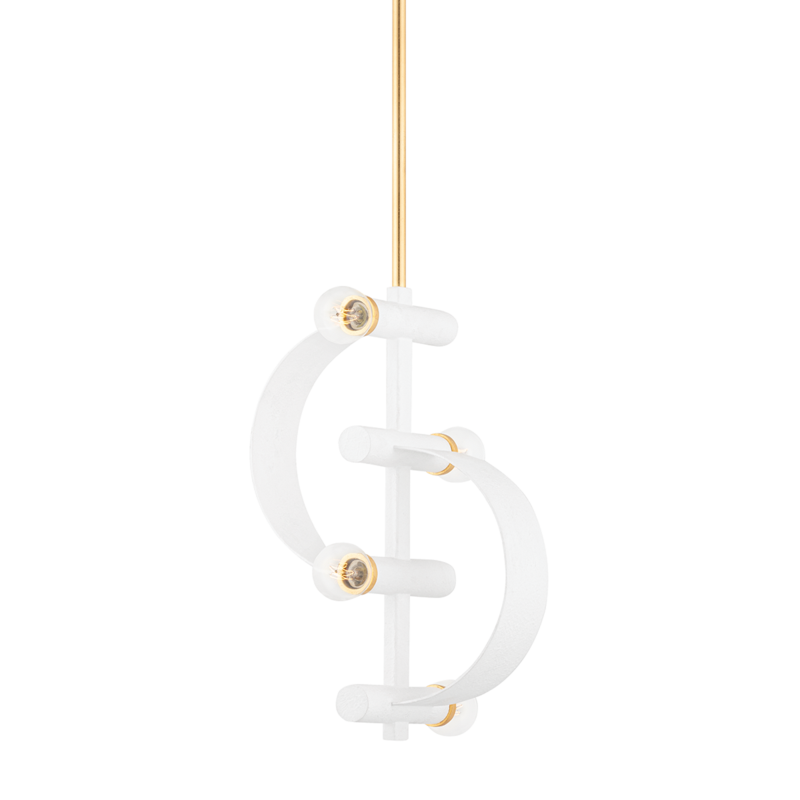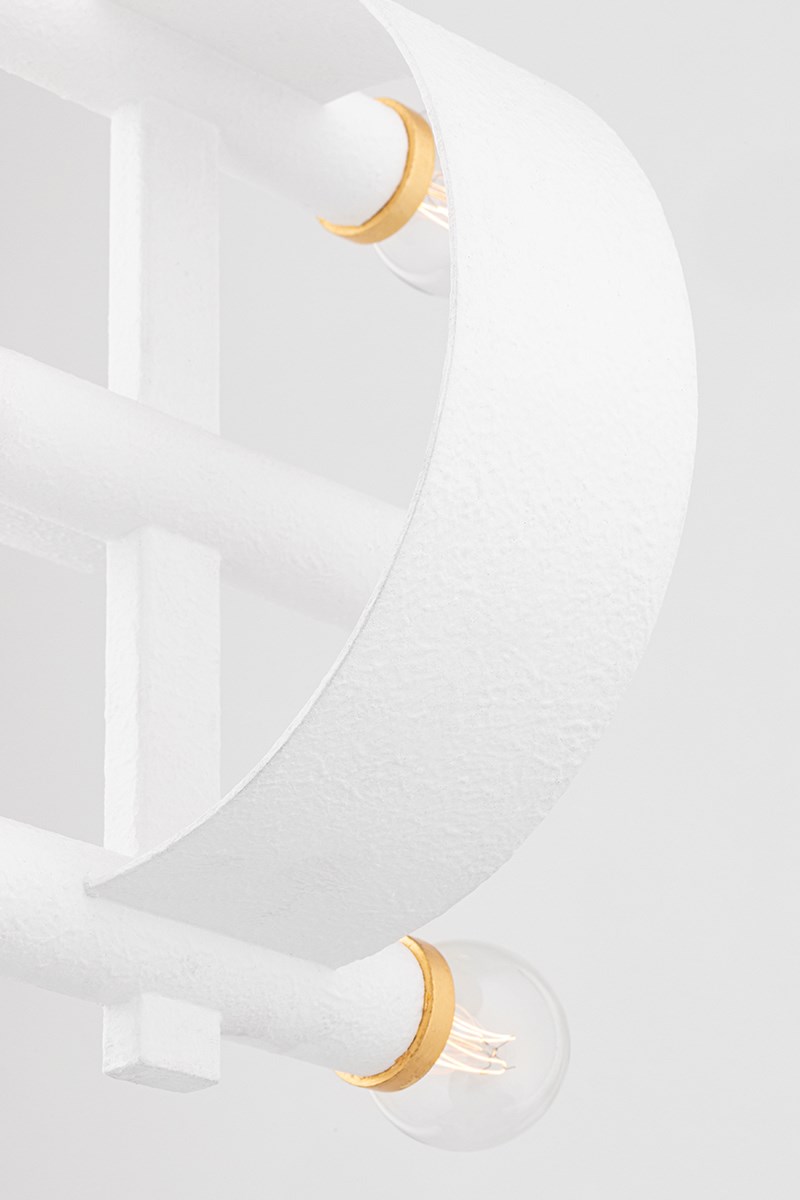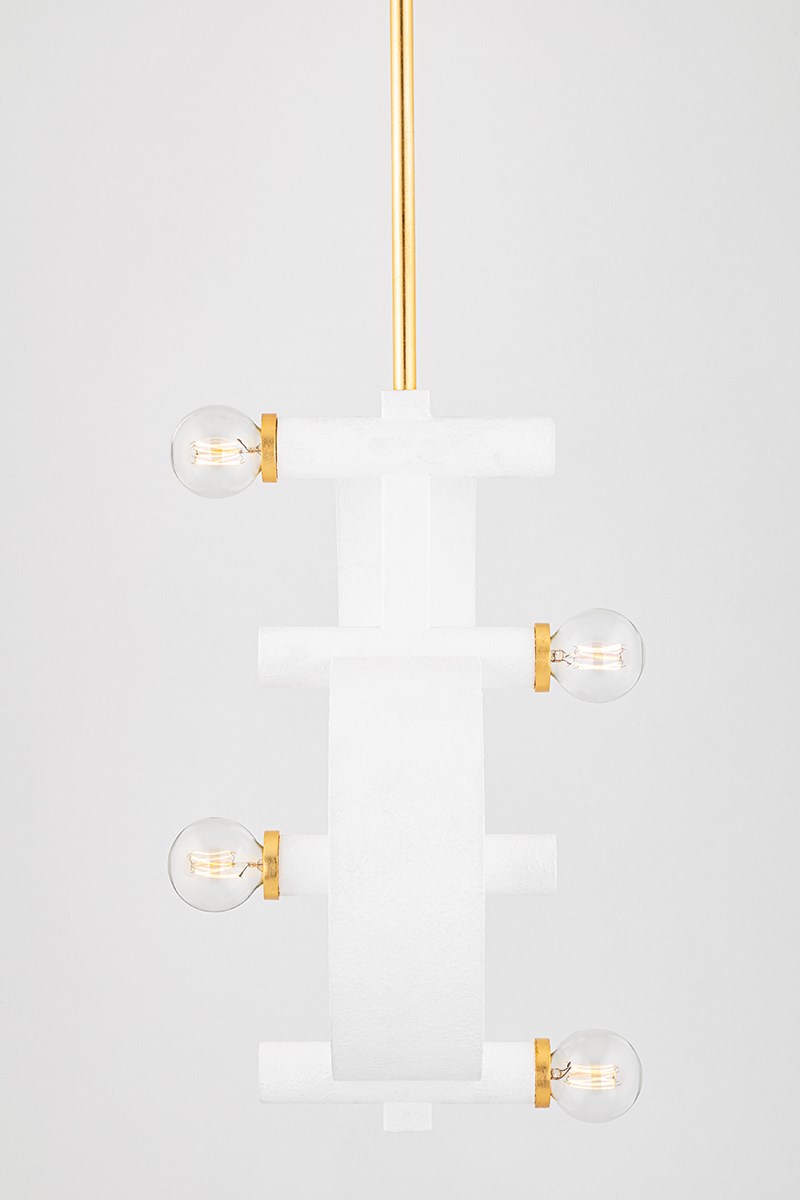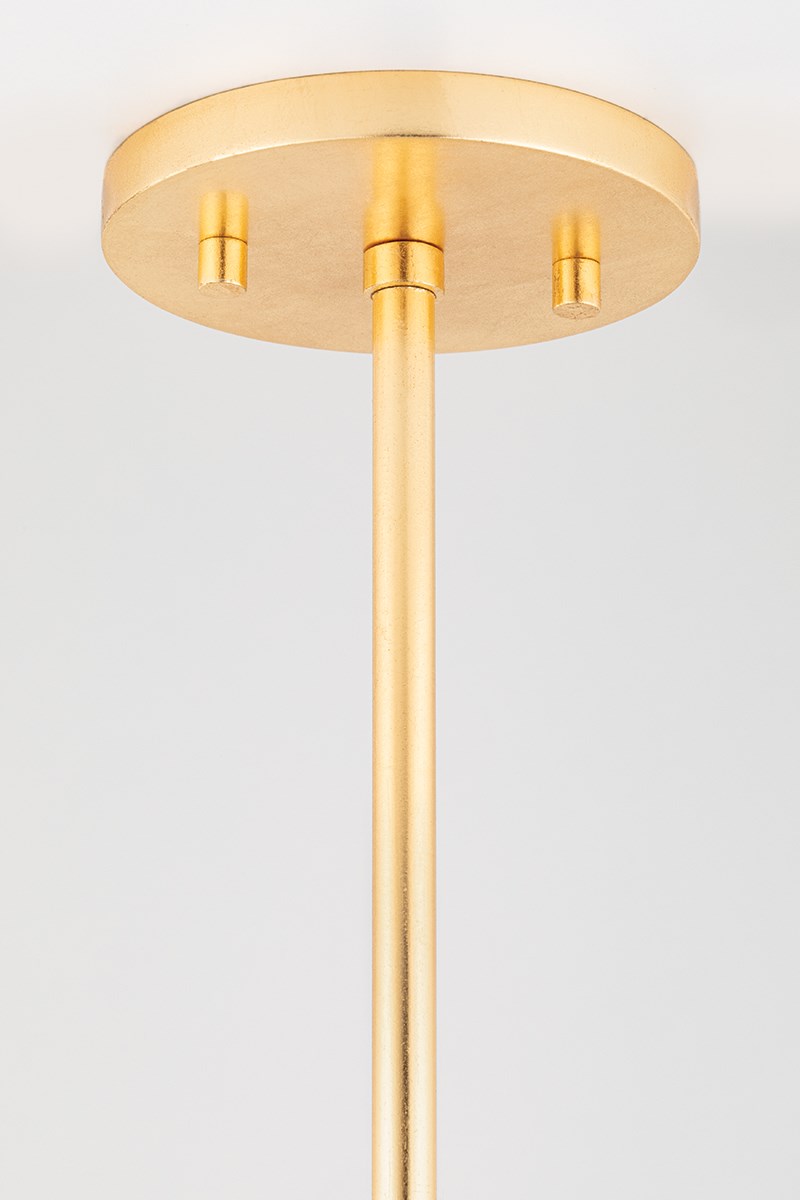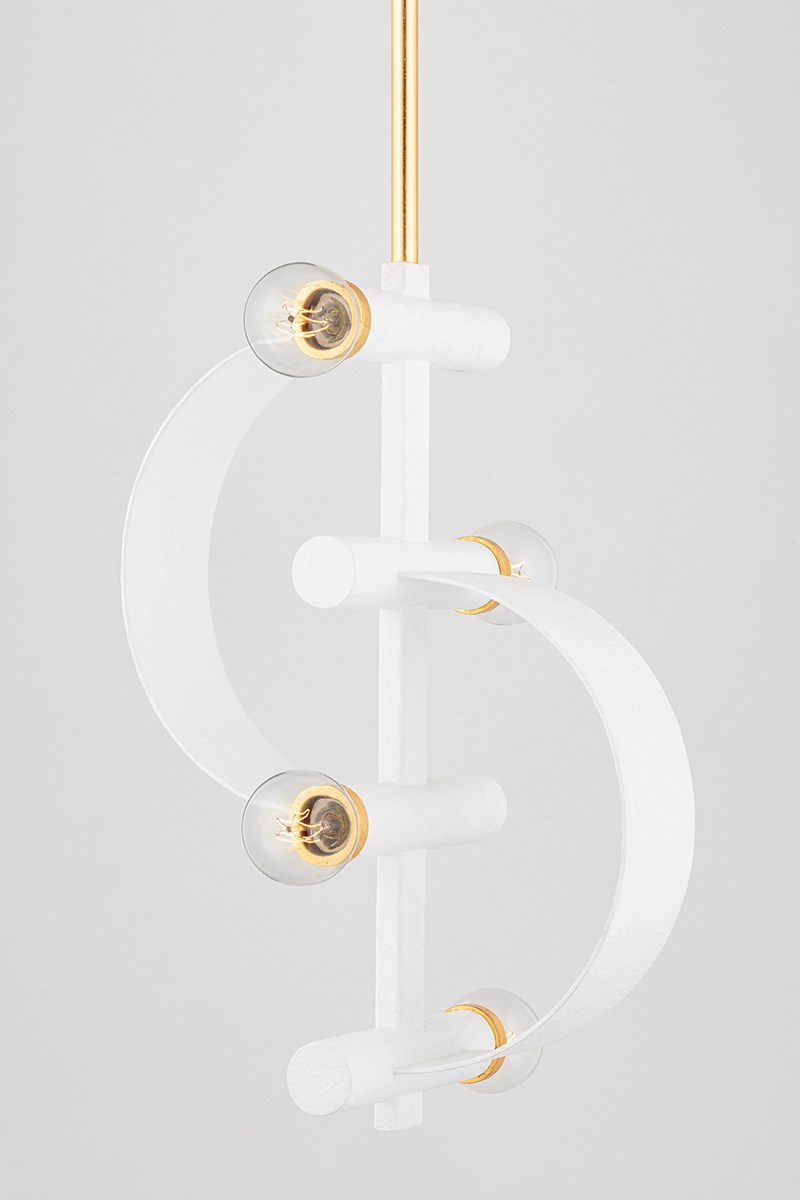 https://mitzi.com/Product/H379704-GL/WH

Overview
Both a conversation piece and a piece of art, this gorgeous design is ahead of the curve. Waves of white textured steel flow between arms with gold leaf accents. Rods and backplates add even more gold leaf detail to this stunning fixture. Pair it with incandescent bulbs for a look that's just as beautiful on as it is off.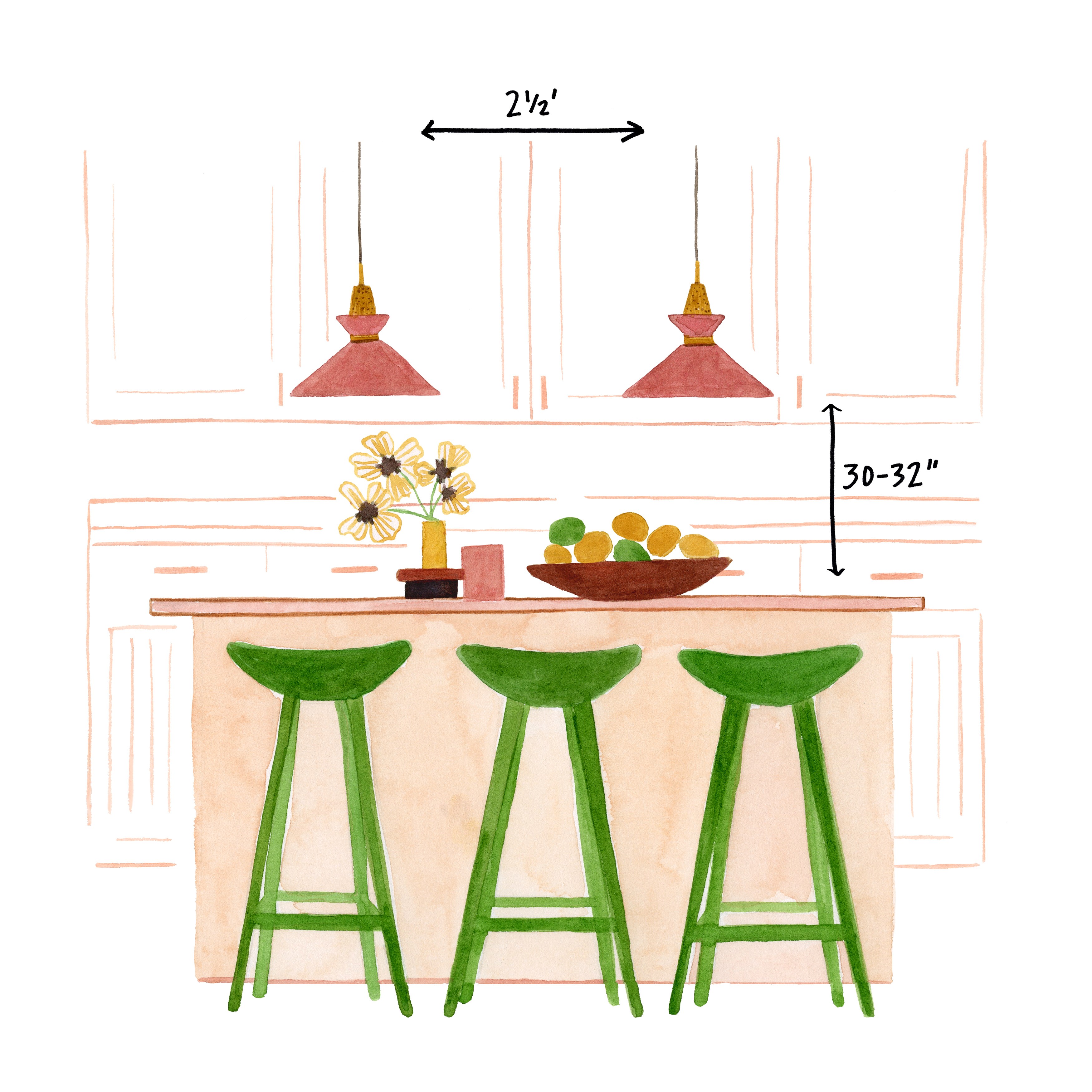 How high and how far apart should I hang my island pendants?
Leave about 30–32" from the island countertop to the bottom of your fixture, and space each pendant about 2.5-feet apart.
How much light does my island need?
Anywhere from 35 to 50 lumens per square foot of island. So, for a 15-square-foot island, you'll need somewhere between 535 — 750 lumens. A 60-watt bulb produces about 540 lumens. Meaning you would want 1-2 lights above your island with 60-watt bulbs each.
What if I want to use a linear light?
For linear island lights, aim for a fixture with a length that does not exceed ²/³ of the island. For a very long island, consider two linear lights if electrical situation allows.