Ari 1 Light Wall Sconce
System.Data.Entity.DynamicProxies.Family_DC09B825401EE98A6B113CEA20E5AEE0119BA5260A86FB86740B29233A7B7E08?.FamilyDesc
Mitzi
https://mitzi.com/Product/H378101-GL/BK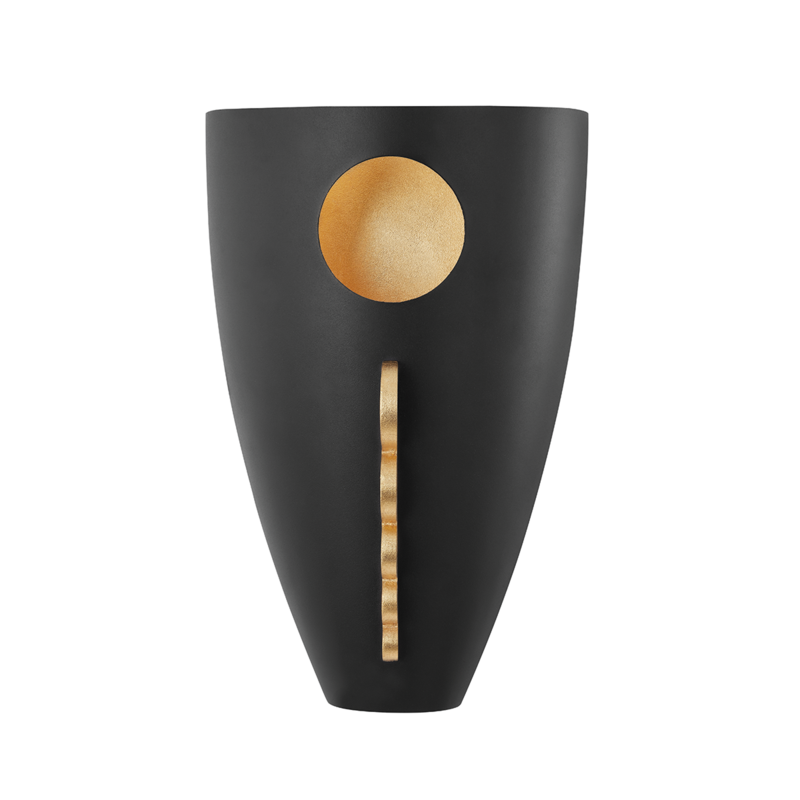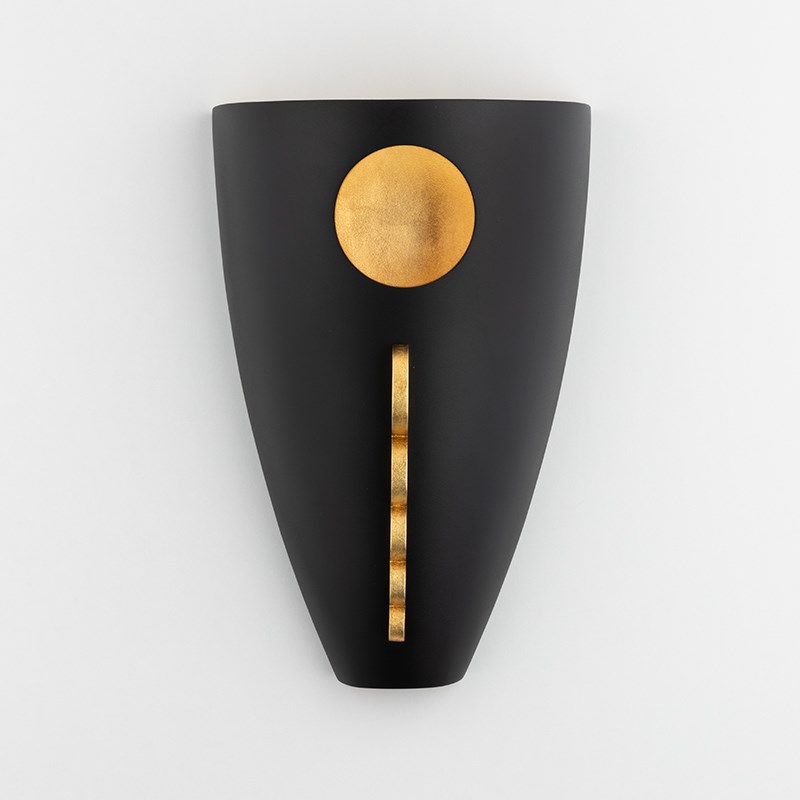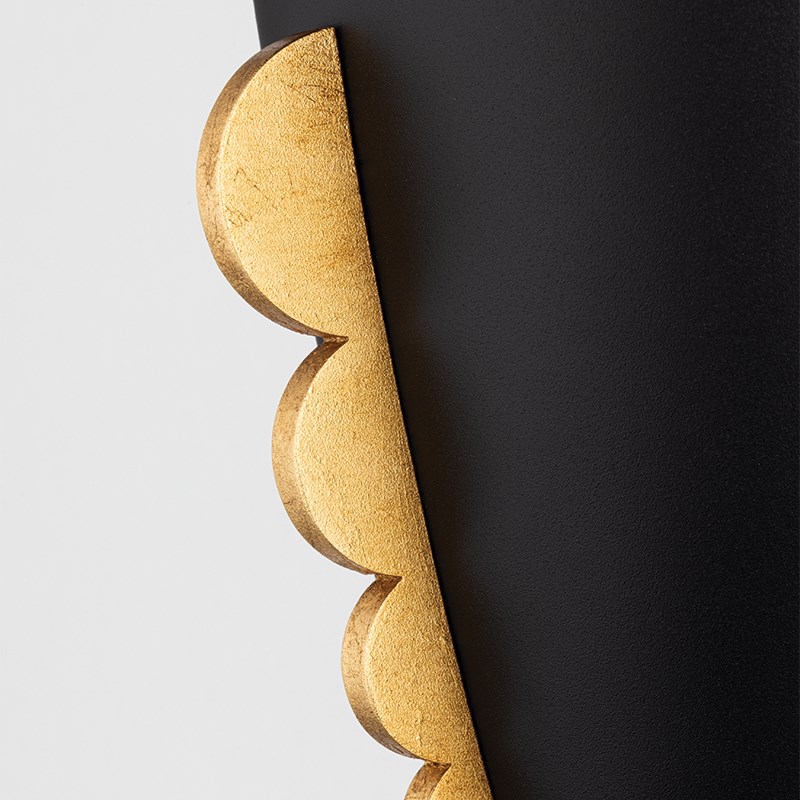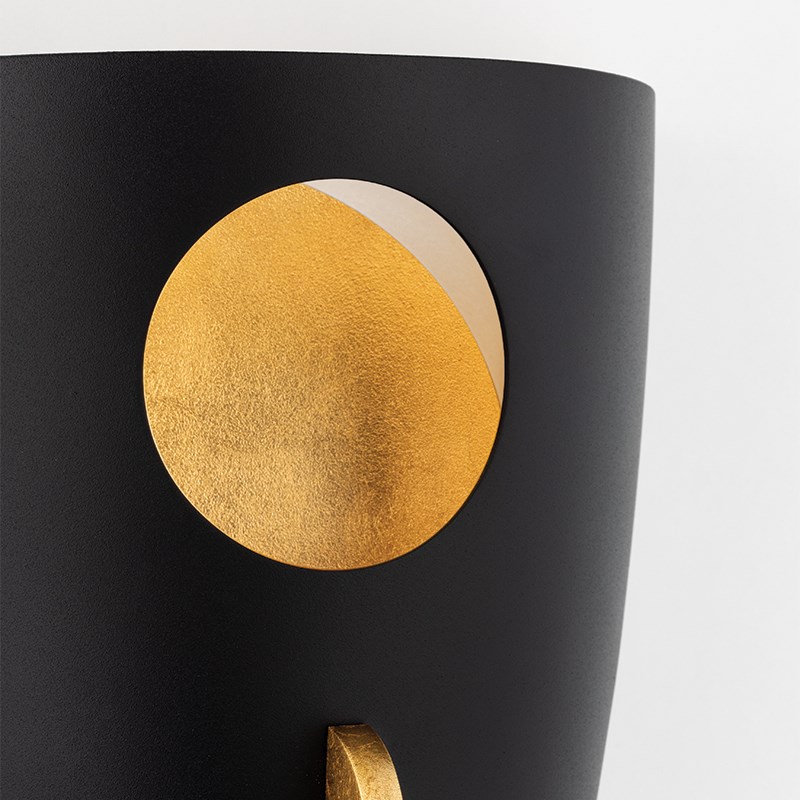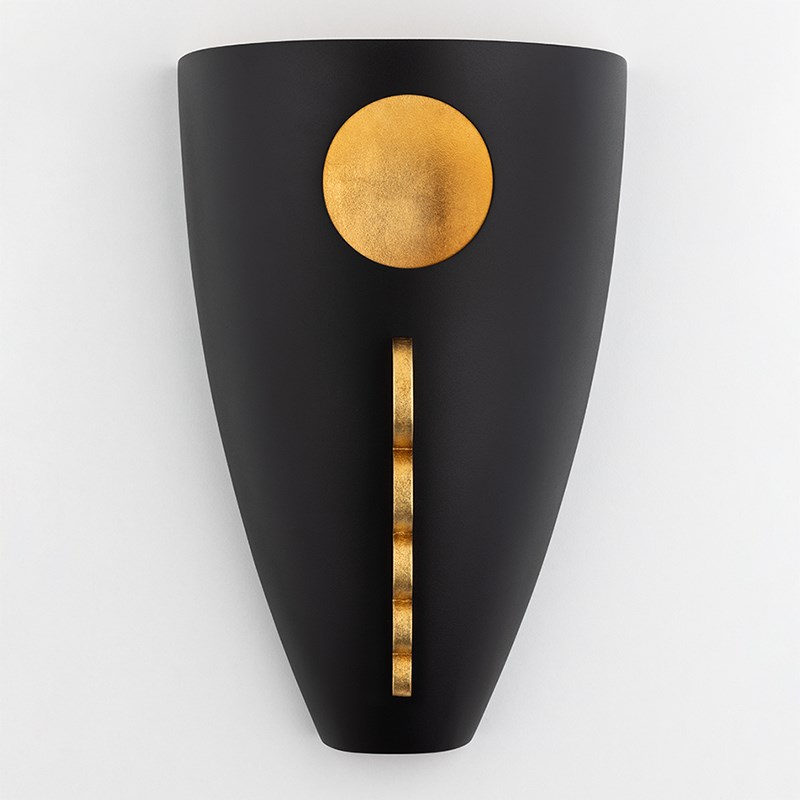 https://mitzi.com/Product/H378101-GL/BK
Overview
Anything but a wallflower, this stunning wall sconce stands out in any room. Looking more like a piece of art than a light fixture, three-dimensional gold leaf shapes literally pop off the sloping glass shade to brighten things up with an elegant style. Choose Gold Leaf/Black or Gold Leaf/White.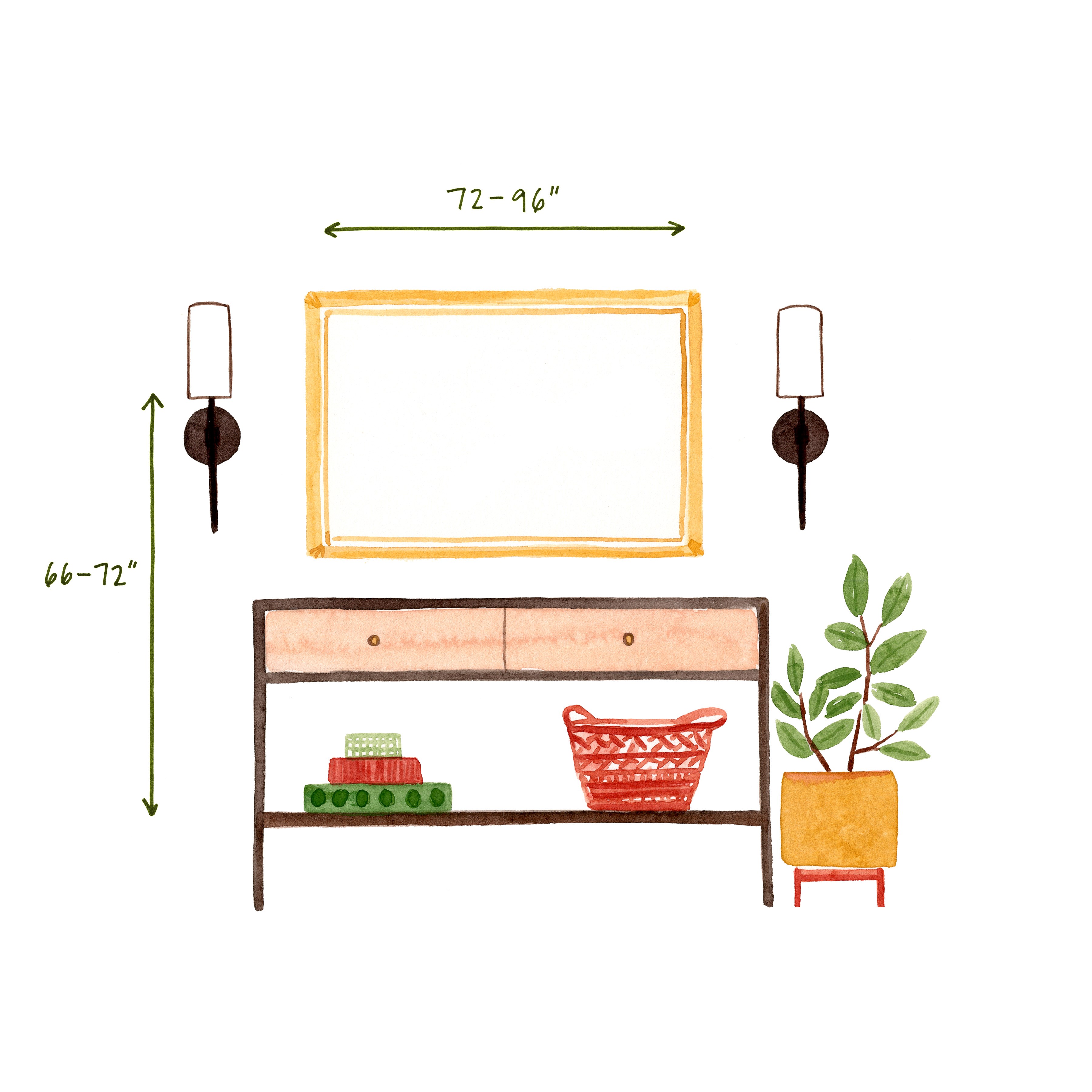 How far apart should I mount sconces in my hallway?
Sconces should be about 72" - 96" apart in hallways.