Reese 3 Light Wall Sconce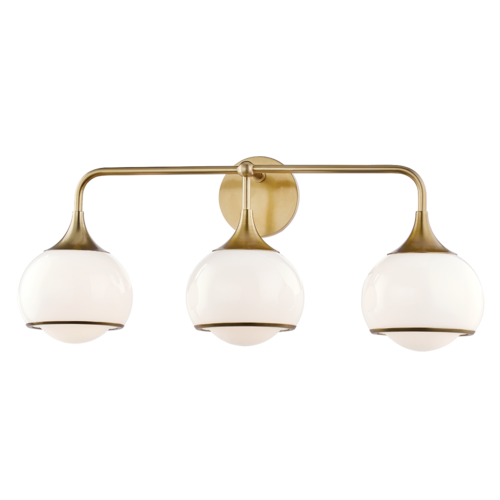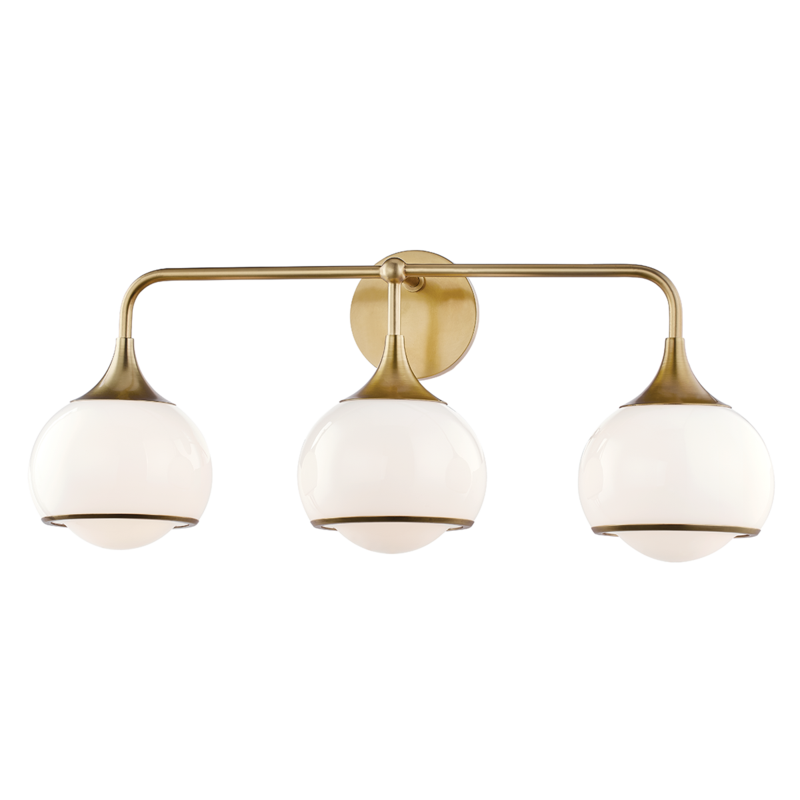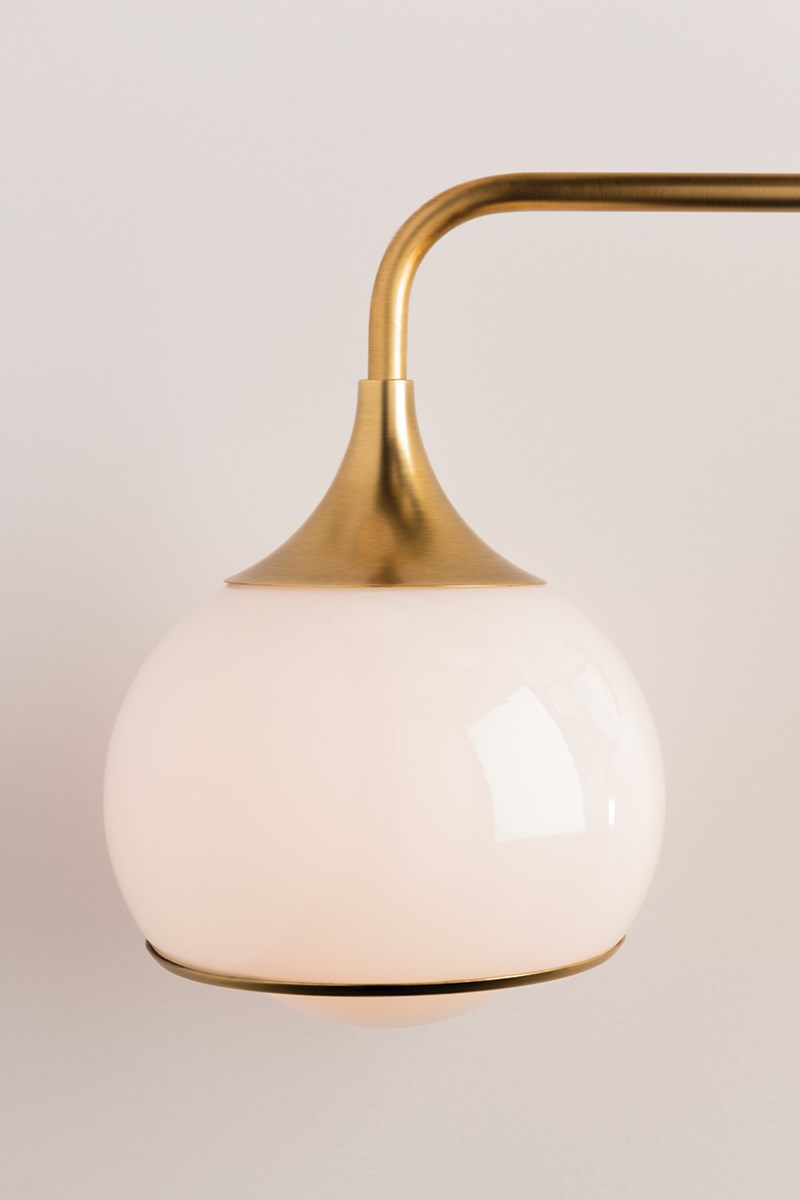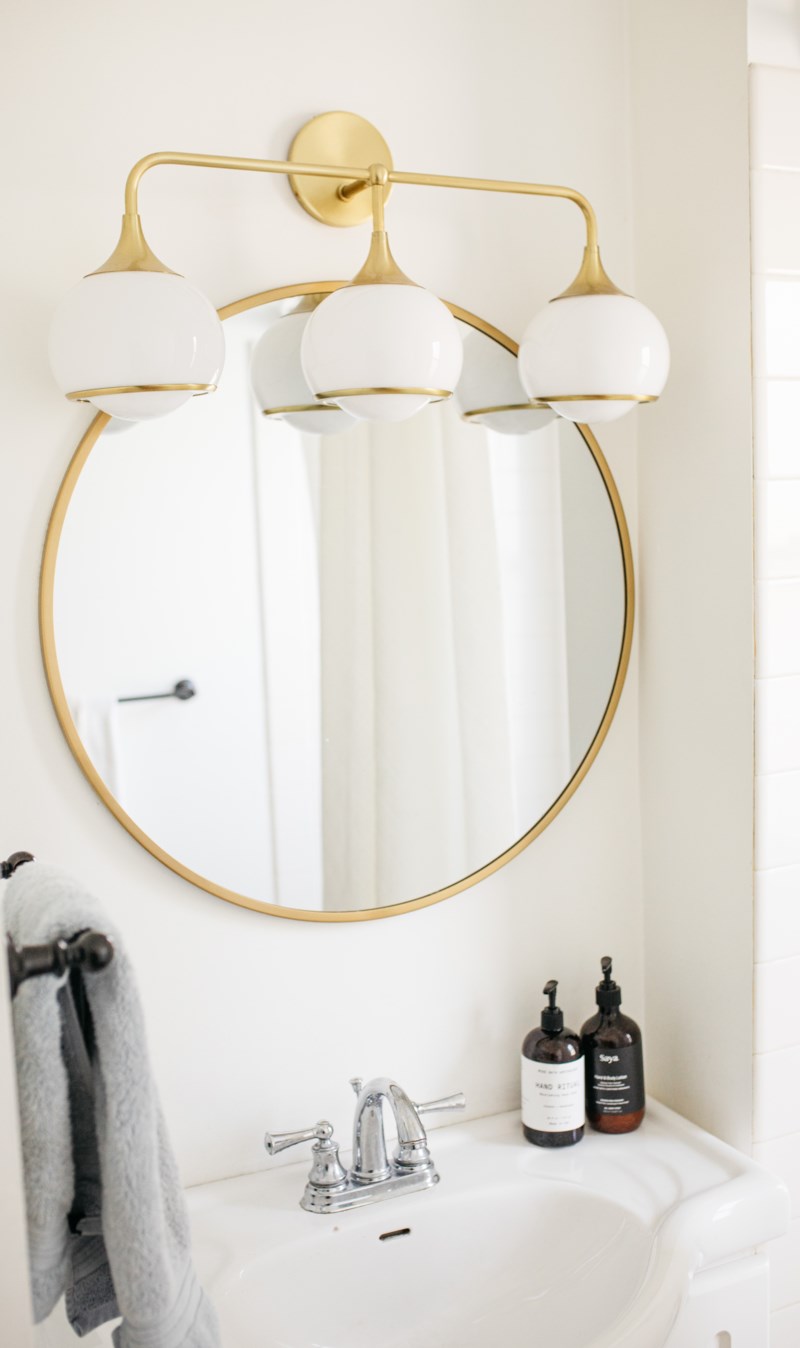 Design, Bethany Schrock.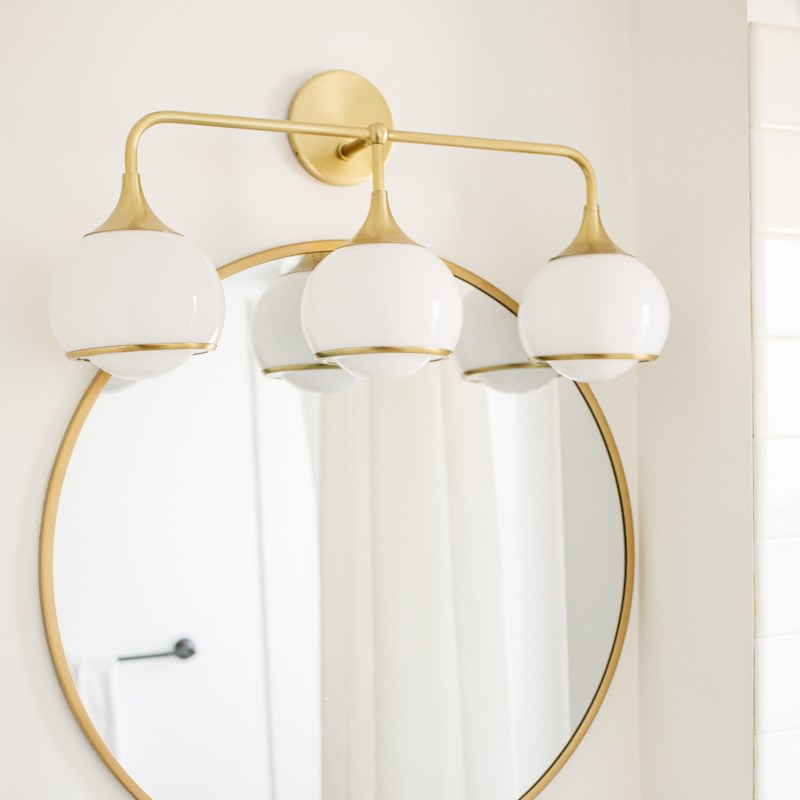 Reese 3 Light Wall Sconce
SKU: H281303-AGB
Can't live without it? We get it. We'll shoot you a text or email when the Reese 3 Light Wall Sconce is back in stock.
Get it installed with
This sconce and pendant ooze elegance. Like a shade within a shade, a milk glass globe is covered by more milk glass with a splash of metal at the top and a rim of metal at the bottom. The sconce comes in 1, 2 and 3-globe options and the pendant in three different sizes so you're sure to find a fit for any size space. Available in Aged Brass, Old Bronze and Polished Nickel finishes.
How to Hang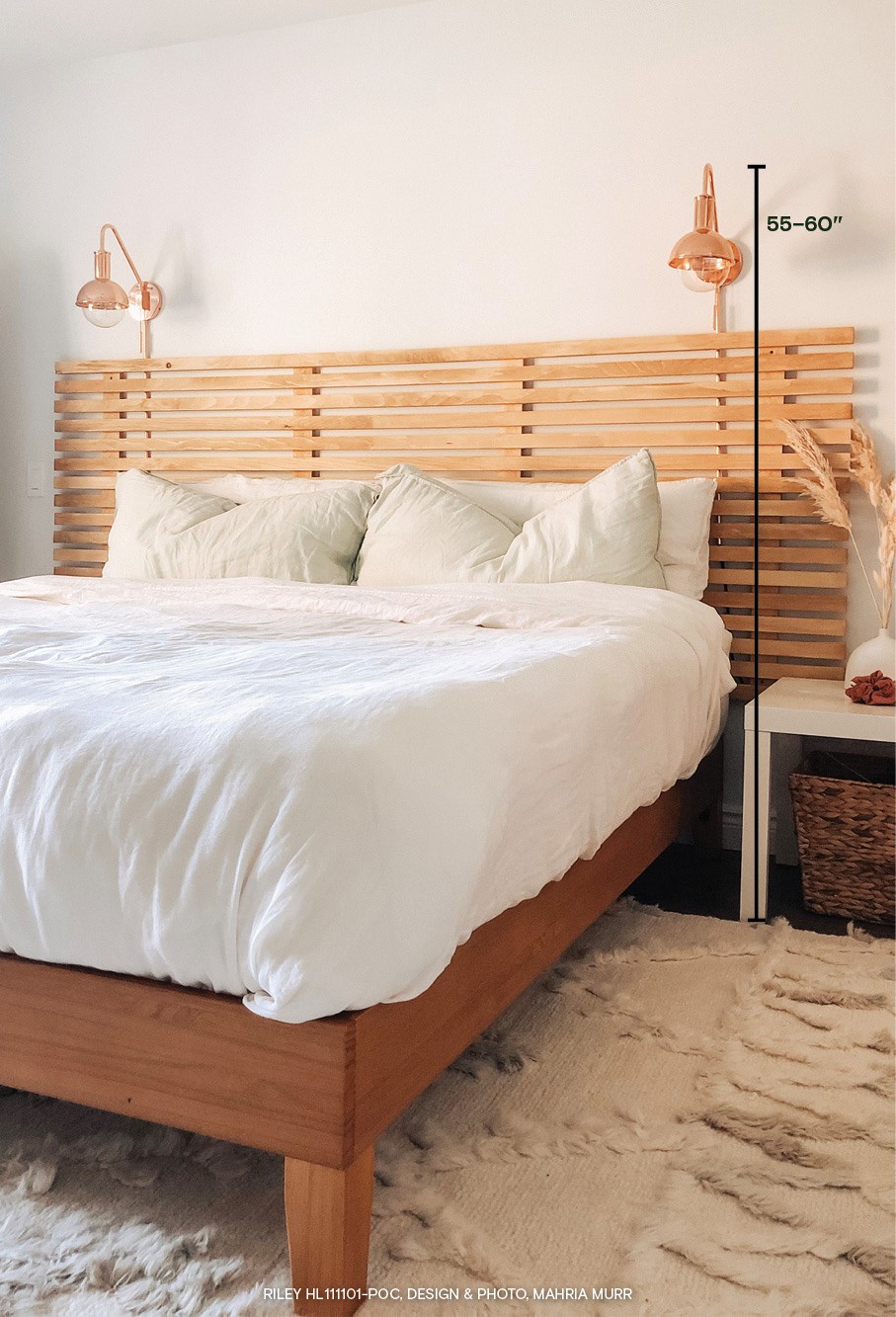 How far apart should I mount sconces in my hallway?
Sconces should be about 72" - 96" apart in hallways.
Having commitment issues?
See the finish IRL.
Select your free swatches