Margot 5 Light Chandelier
System.Data.Entity.DynamicProxies.Family_DC09B825401EE98A6B113CEA20E5AEE0119BA5260A86FB86740B29233A7B7E08?.FamilyDesc
Mitzi
https://mitzi.com/Product/H270805-AGB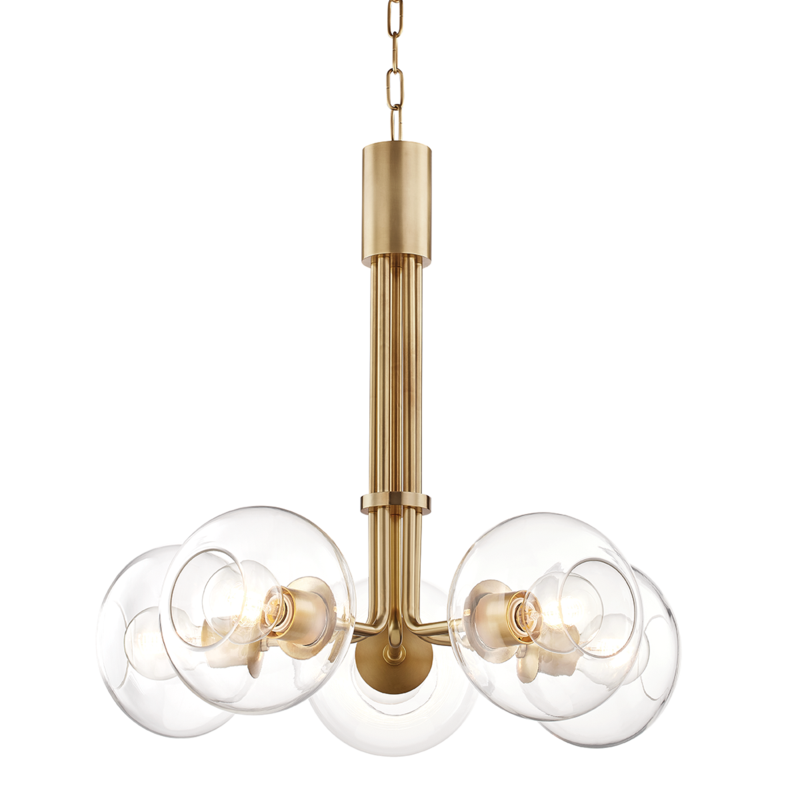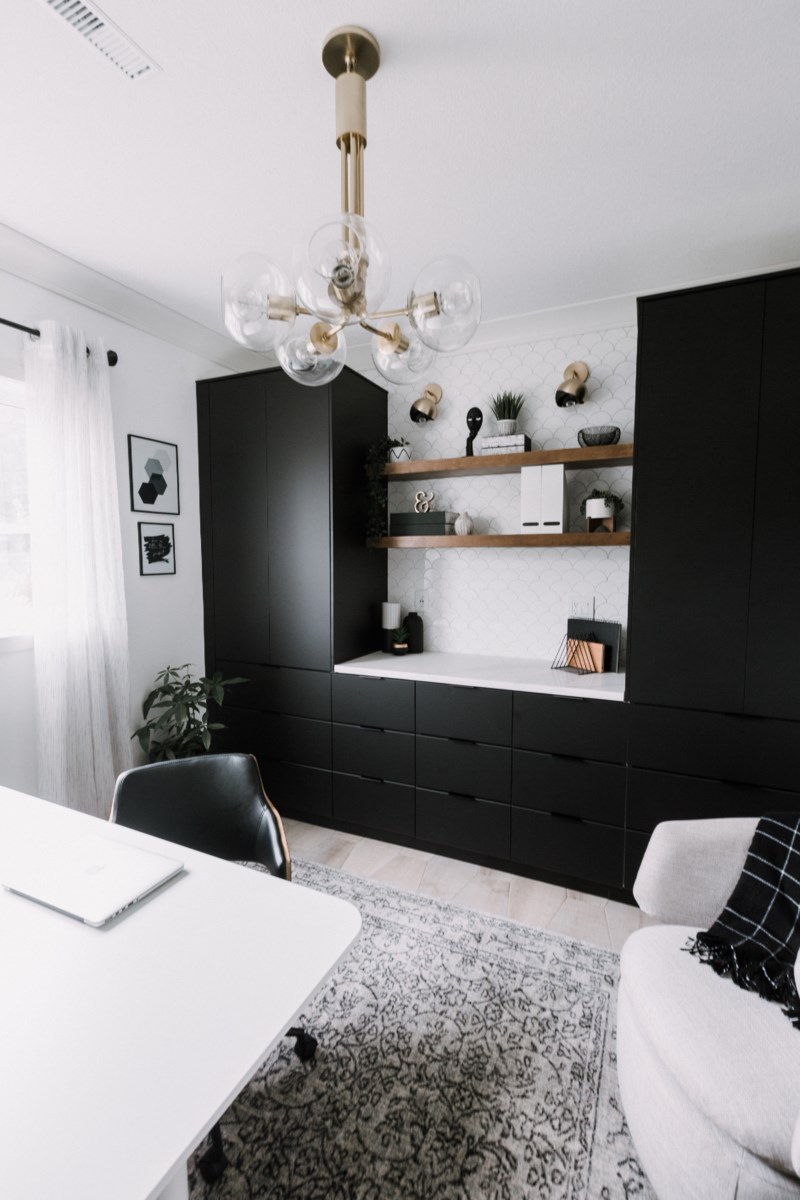 Homeowner: Lindi and Russel Vanderschaaf of Love Create Celebrate
https://mitzi.com/Product/H270805-AGB
Margot 5 Light Chandelier
Can't live without it? We get it. We'll shoot you a text or email when the Margot 5 Light Chandelier is back in stock.
Overview
A single incandescent bulb inside a clear glass shade gives off a calming vibe. Metal accents at the socket, shade cap and arm add to the pendant's soothing effect. The open bottom and clear glass of the shade allow maximum light to flow both through and underneath, making this fixture an ideal choice anywhere bright light is needed.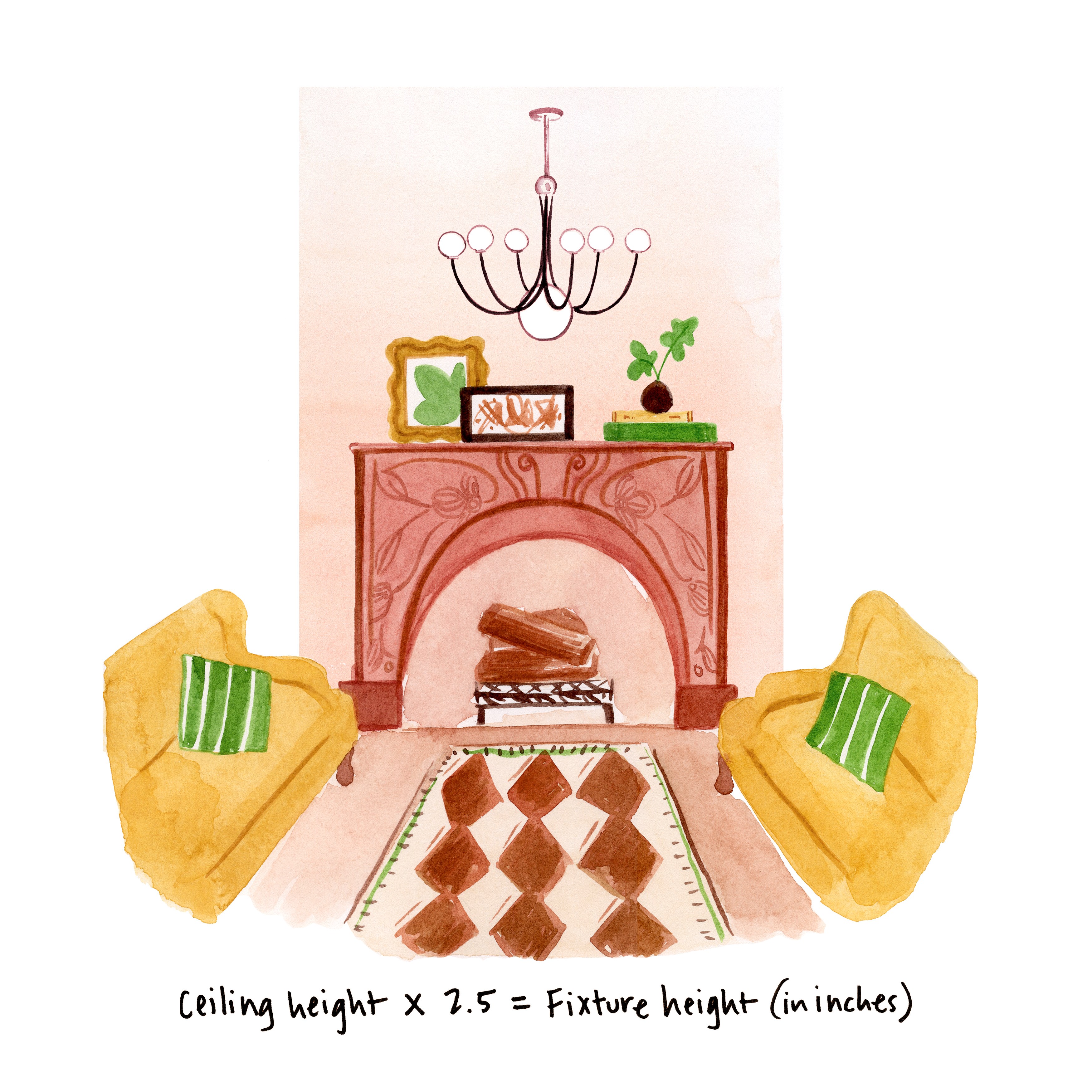 What size chandelier do I need?
Multiply ceiling height by 2.5–3 to get suggested height for fixture. An 8' ceiling calls for a chandelier height of 20–24". For diameter, add the room's dimensions and convert sum to inches. A 12' x 12' room indicates a chandelier with a 24" diameter would work.
What about a chandelier over my dining room table?
Keep 36" between the table and the fixture's lowest-hanging point. For round tables, compare the diameters of the table and the fixture, aiming to keep the fixture 12–18" back from the ta­ble's edge. For a rectangular table, the ideal width is 6" less than all edges of the table.