Lola 6 Light Pendant
System.Data.Entity.DynamicProxies.Family_DC09B825401EE98A6B113CEA20E5AEE0119BA5260A86FB86740B29233A7B7E08?.FamilyDesc
Mitzi
https://mitzi.com/Product/H196706-PN
https://mitzi.com/Product/H196706-PN
Can't live without it? We get it. We'll shoot you a text or email when the Lola 6 Light Pendant is back in stock.
Overview
Create a modern mood with this tube light design with a twist. Opal matte glass shades held in sleek metal bands diffuse soft light with a warm glow. The two-light wall sconce can be mounted horizontally or vertically. Three shades come together for triple the light and three times the style in the flush mount and pendant. Available in Aged Brass or Polished Nickel.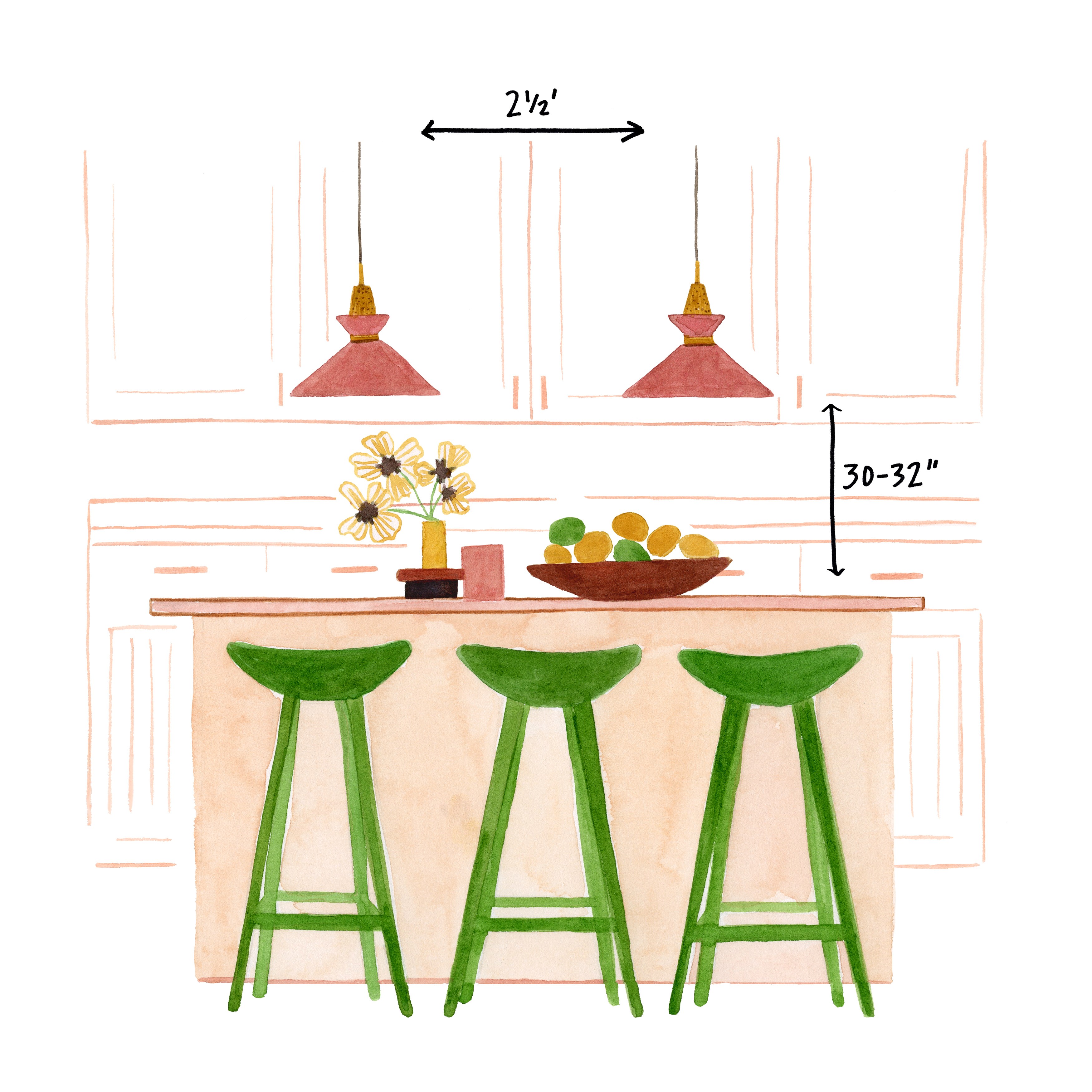 How high and how far apart should I hang my island pendants?
Leave about 30–32" from the island countertop to the bottom of your fixture, and space each pendant about 2.5-feet apart.
How much light does my island need?
Anywhere from 35 to 50 lumens per square foot of island. So, for a 15-square-foot island, you'll need somewhere between 535 — 750 lumens. A 60-watt bulb produces about 540 lumens. Meaning you would want 1-2 lights above your island with 60-watt bulbs each.
What if I want to use a linear light?
For linear island lights, aim for a fixture with a length that does not exceed ²/³ of the island. For a very long island, consider two linear lights if electrical situation allows.