Take a page out of Paige's book and add some floral accents to your lighting. Opal glossy glass globes hang from flower-shaped metal caps. Options range from a single-globe sconce or pendant to a 9-globe chandelier. Place them in different rooms around the house to add a bouquet of style. All fixtures available in 3 finishes: Aged Brass, Old Bronze and Polished Nickel.
How to Hang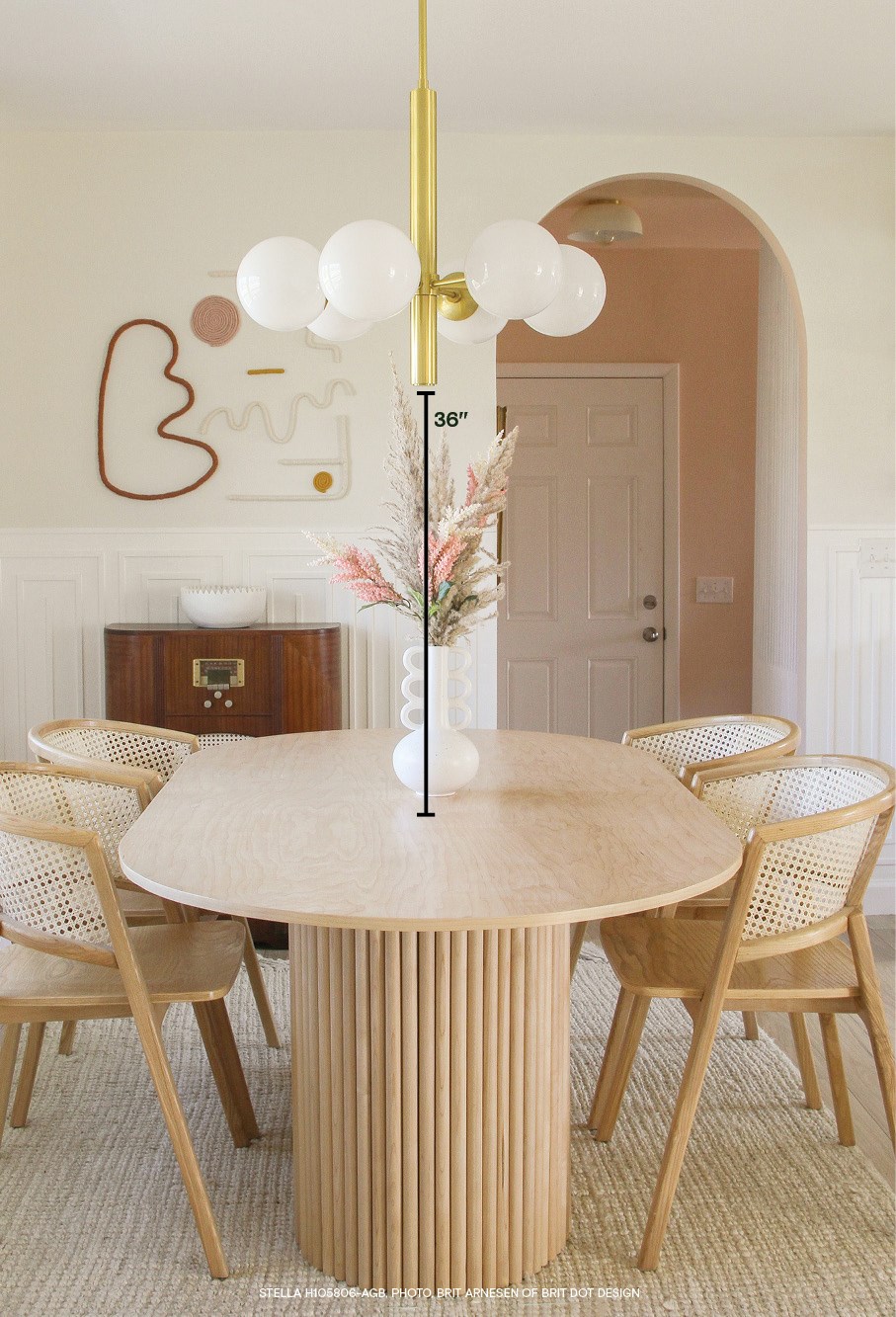 What size chandelier do I need?
Multiply ceiling height by 2.5–3 to get suggested height for fixture. An 8' ceiling calls for a chandelier height of 20–24". For diameter, add the room's dimensions and convert sum to inches. A 12' x 12' room indicates a chandelier with a 24" diameter would work.
What about a chandelier over my dining room table?
Keep 36" between the table and the fixture's lowest-hanging point. For round tables, compare the diameters of the table and the fixture, aiming to keep the fixture 12–18" back from the ta­ble's edge. For a rectangular table, the ideal width is 6" less than all edges of the table.
Having commitment issues?
See the finish IRL.
Select your free swatches