Paige 3 Light Flush Mount
System.Data.Entity.DynamicProxies.Family_DC09B825401EE98A6B113CEA20E5AEE0119BA5260A86FB86740B29233A7B7E08?.FamilyDesc
Mitzi
https://mitzi.com/Product/H193603-OB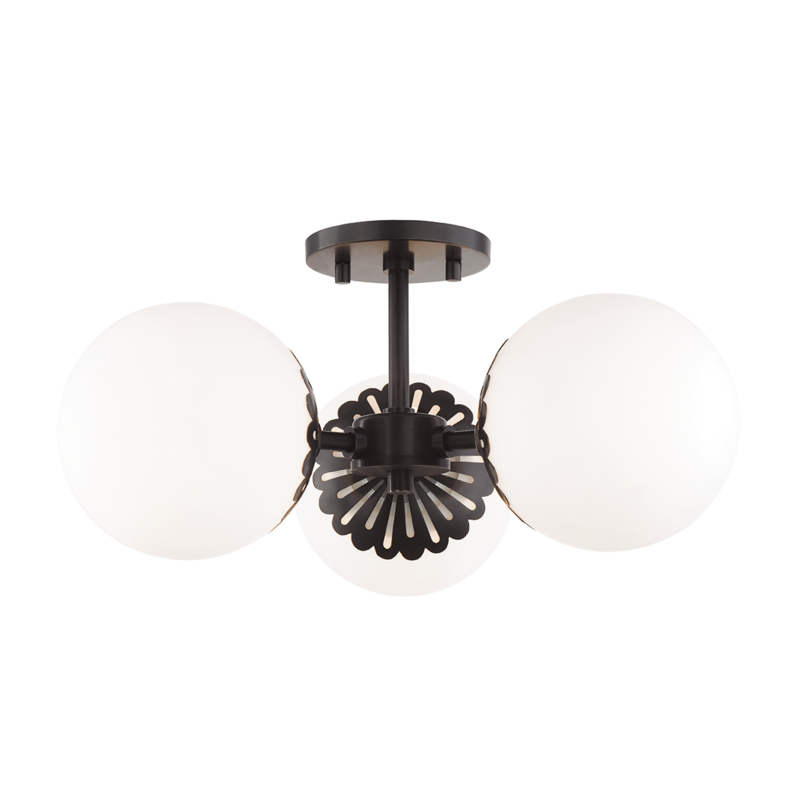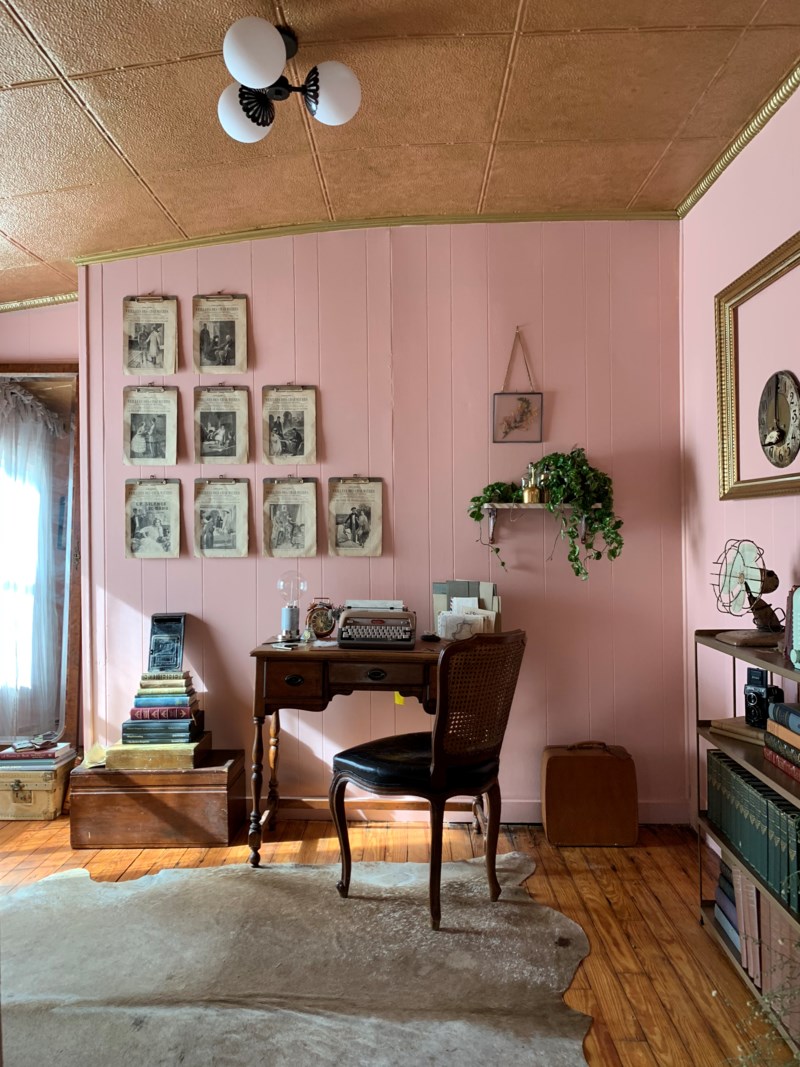 Photo and Design: Margaret Verghese | Kingston Design Showhouse
https://mitzi.com/Product/H193603-OB
Paige 3 Light Flush Mount
Overview
Take a page out of Paige's book and add some floral accents to your lighting. Opal glossy glass globes hang from flower-shaped metal caps. Options range from a single-globe sconce or pendant to a 9-globe chandelier. Place them in different rooms around the house to add a bouquet of style. All fixtures available in 3 finishes: Aged Brass, Old Bronze and Polished Nickel.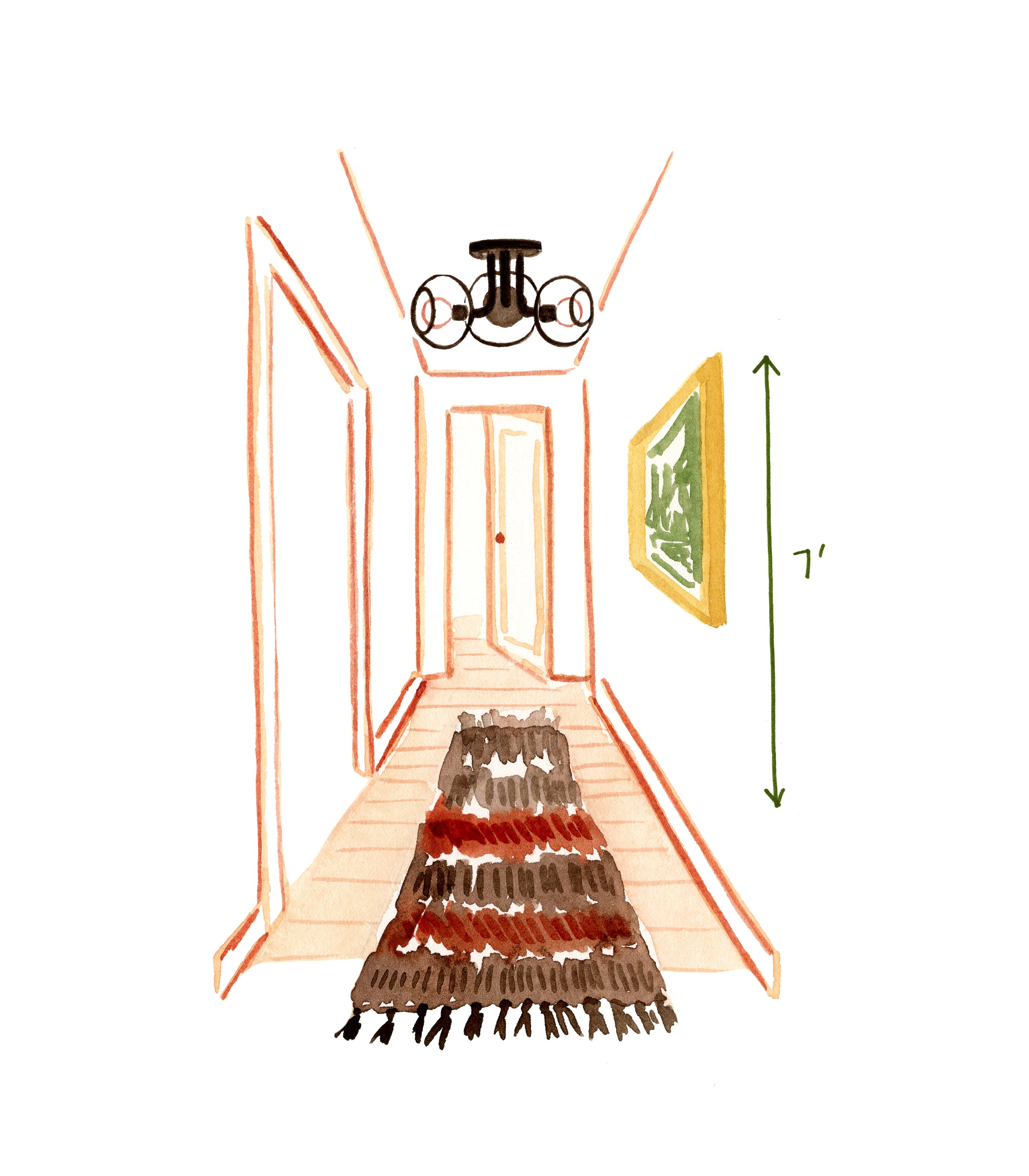 How many flush mounts do I need in my hallway?
Flush and semi-flush mounts should be placed a minimum of 8' apart and no more than 10'. There should be about 7' between the floor and the bottom of the fixture.