Aira 1 Light Bath And Vanity
System.Data.Entity.DynamicProxies.Family_DC09B825401EE98A6B113CEA20E5AEE0119BA5260A86FB86740B29233A7B7E08?.FamilyDesc
Mitzi
https://mitzi.com/Product/H141301-PN/BK
https://mitzi.com/Product/H141301-PN/BK
Aira 1 Light Bath And Vanity
Finish
polished nickel/black
Overview
Light flows freely through the open box frame and reflects off a single metallic panel. Aira is available as a one, two, or three-light sconce perfect for your vanity space, and a transitional flush mount that comes in two sizes. Choose from Aged Brass/Black or Polished Nickel/Black.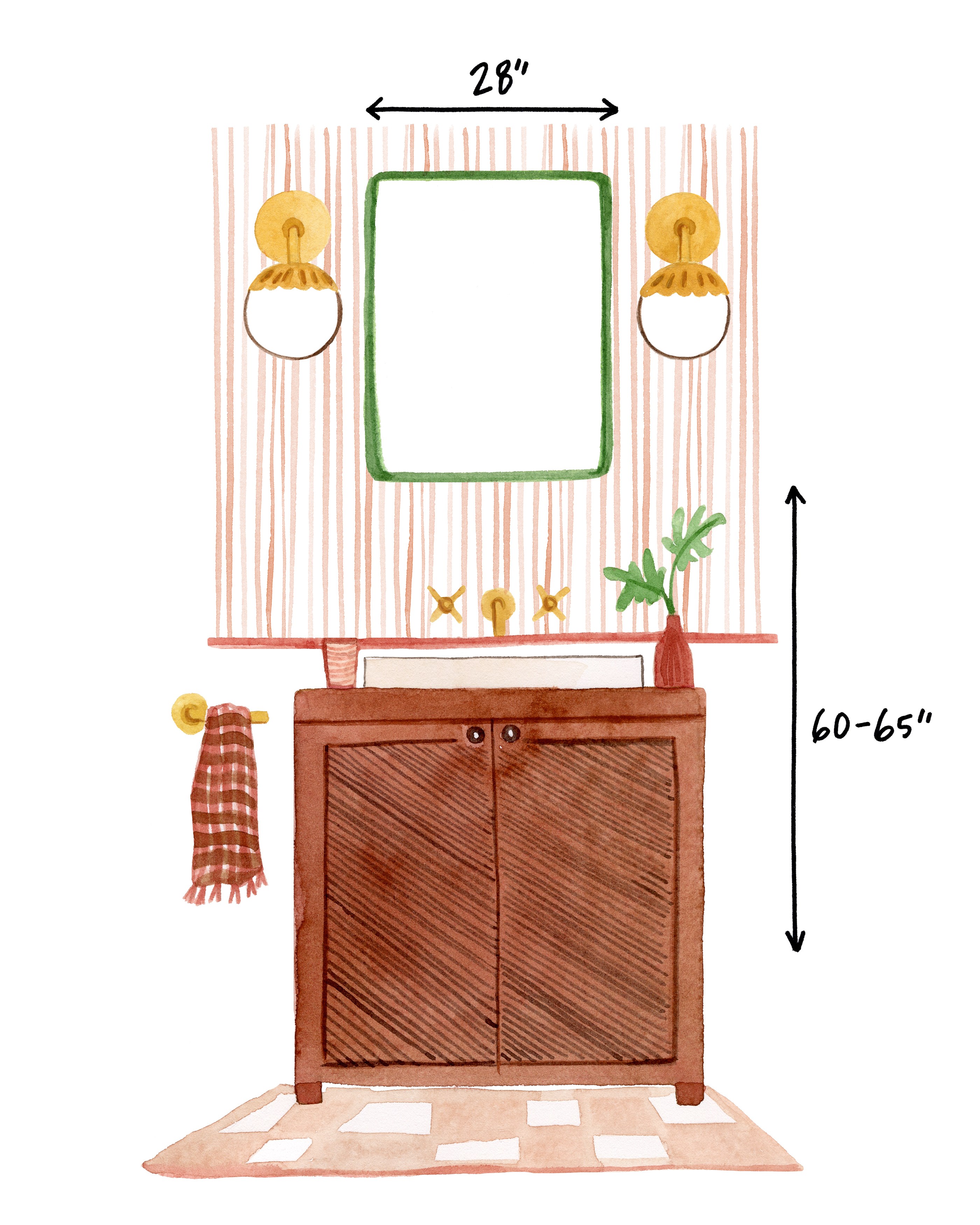 How far apart should I place my sconces beside my mirror?
Side mounted sconces should be about 28" apart. If your mirror is centered above the sink, mount fixtures just a few inches to the left and right of the mirror—as close to your face as possible.
How high should I mount my sconces?
For side-mounting, about 60–65" of space between the floor and the midpoint of the sconce backplate. For a bath bar, about 75-80".
How long should my bath bar be?
The width of the fixture should be approximately 75% of the mirror's width.