Anya 1 Light Pendant
System.Data.Entity.DynamicProxies.Family_DC09B825401EE98A6B113CEA20E5AEE0119BA5260A86FB86740B29233A7B7E08?.FamilyDesc
Mitzi
https://mitzi.com/Product/H112701-AGB
https://mitzi.com/Product/H112701-AGB
Overview
A tubular bulb pours light from a long vase-shaped glass shade to illuminate any room. Available as a sconce and a pendant in three finishes. Choose from Aged Brass, Polished Nickel or Polished Copper.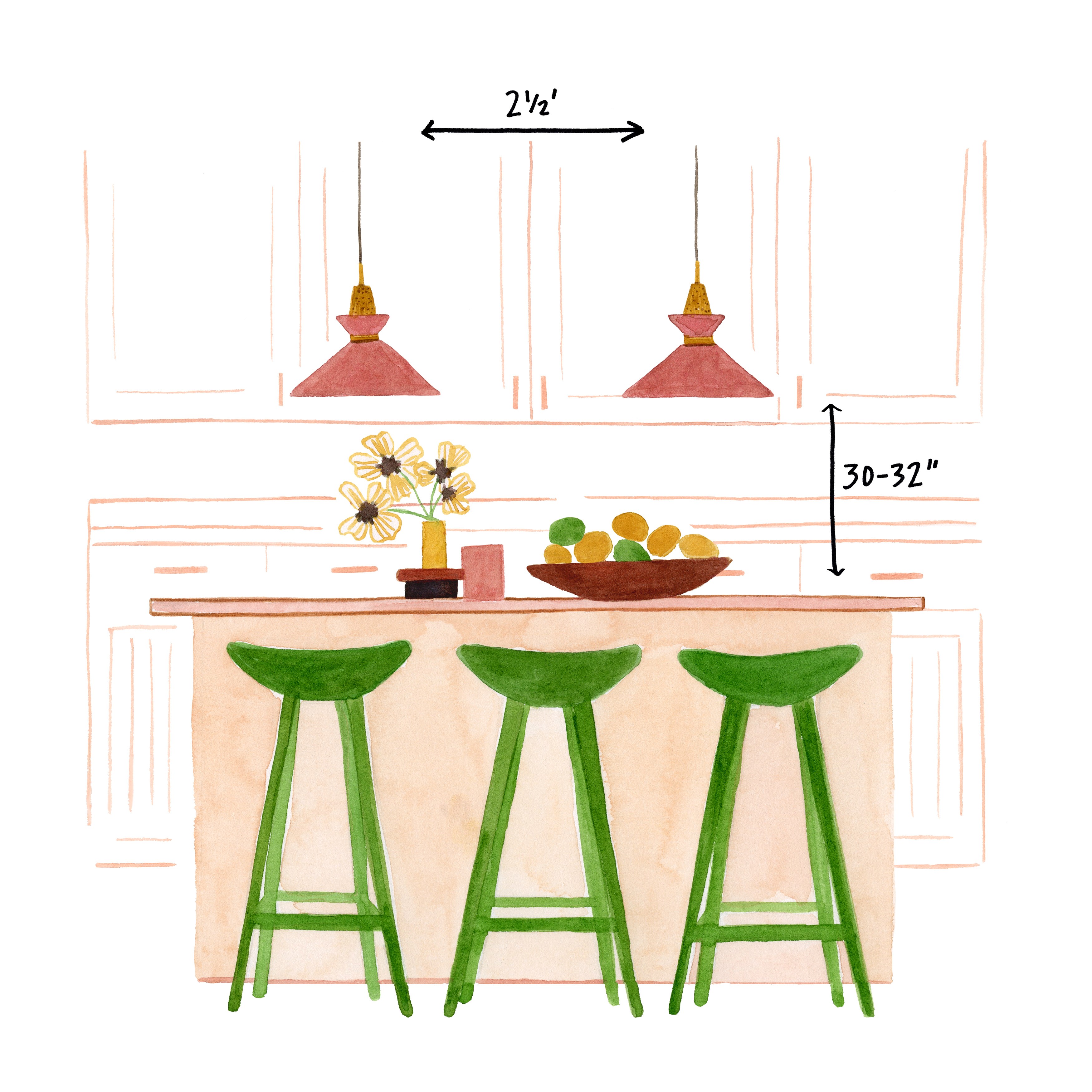 How high and how far apart should I hang my island pendants?
Leave about 30–32" from the island countertop to the bottom of your fixture, and space each pendant about 2.5-feet apart.
How much light does my island need?
Anywhere from 35 to 50 lumens per square foot of island. So, for a 15-square-foot island, you'll need somewhere between 535 — 750 lumens. A 60-watt bulb produces about 540 lumens. Meaning you would want 1-2 lights above your island with 60-watt bulbs each.
What if I want to use a linear light?
For linear island lights, aim for a fixture with a length that does not exceed ²/³ of the island. For a very long island, consider two linear lights if electrical situation allows.