Kyla 3 Light Bath And Vanity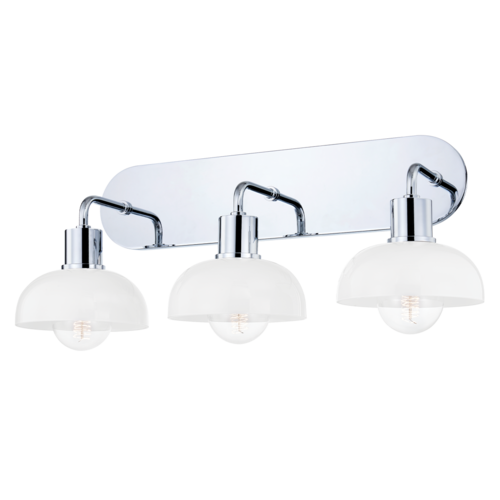 Globe bulbs peek from beneath dome glass shades to give this sleek fixture a vintage vibe. Light shines through the clear glass shade of the sconce, semi flush and pendant while the opal glossy shade of the bath and vanity fixture gives off a softer glow.
How to Hang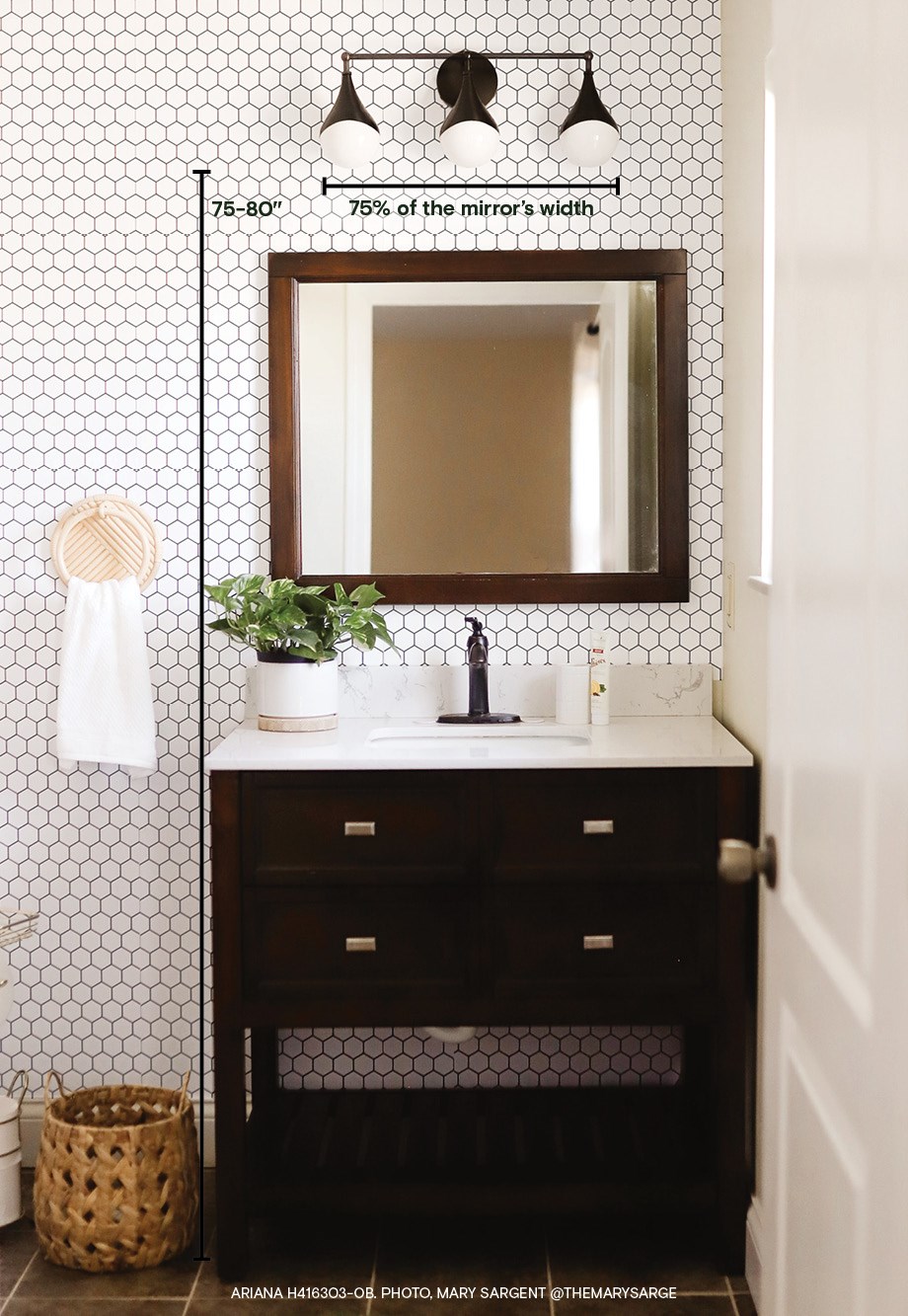 How far apart should I place my sconces beside my mirror?
Side mounted sconces should be about 28" apart. If your mirror is centered above the sink, mount fixtures just a few inches to the left and right of the mirror—as close to your face as possible.
How high should I mount my sconces?
For side-mounting, about 60–65" of space between the floor and the midpoint of the sconce backplate. For a bath bar, about 75-80".
How long should my bath bar be?
The width of the fixture should be approximately 75% of the mirror's width.
Having commitment issues?
See the finish IRL.
Select your free swatches