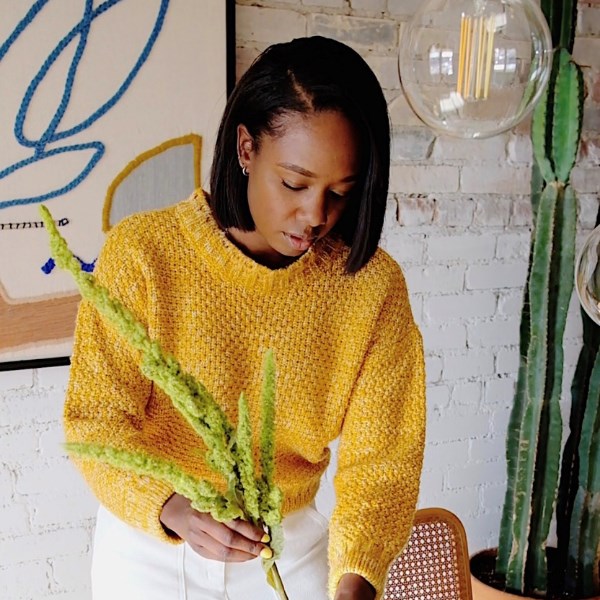 Interview
Design Dos & Don'ts with Elena Lohse of @thishouse5000
Tell us a bit about you and your style.
Hi, I'm Elena, a home décor enthusiast and a content creator from Toronto, Canada.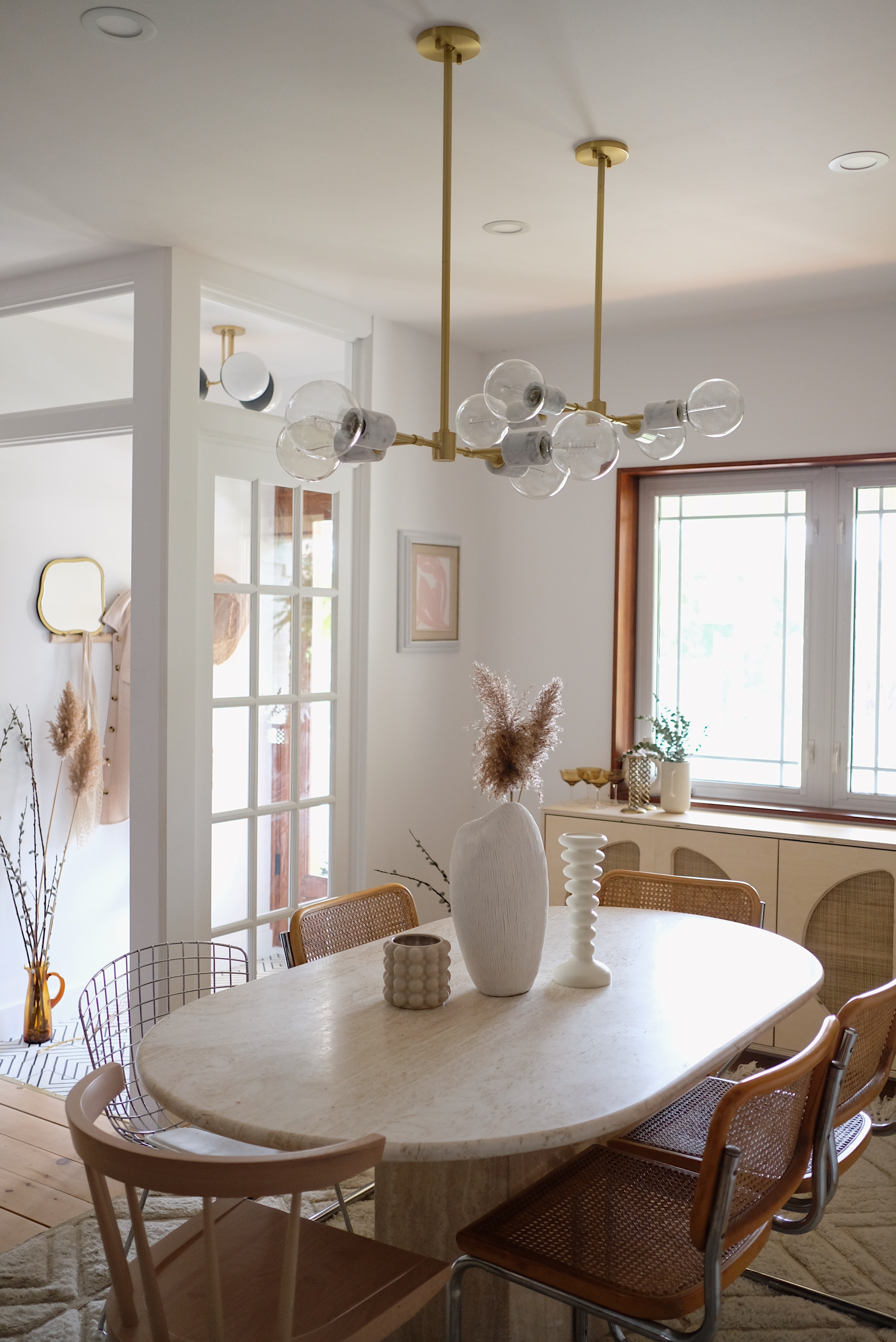 Image Credit: Asime Pendant. Design: Elena Lohse.
How do you find inspiration?
I find inspo in all different ways! I follow a lot of talented designers and pick up on their vibe. I go to thrift shops and get inspired by vintage home décor. And of course I peruse Pinterest and save all the great photos that inspire me.
When did you first know that you were destined to design? Was it something you always knew or was it more spontaneous?
I would say it was spontaneous. My mother was always interested in design so I grew up watching HGTV and always being surrounded by it. But I really took an interest when we bought our first home in Toronto. I wanted to create a beautiful yet functional space that we would be proud to call home. Getting the keys to our house sparked my interest!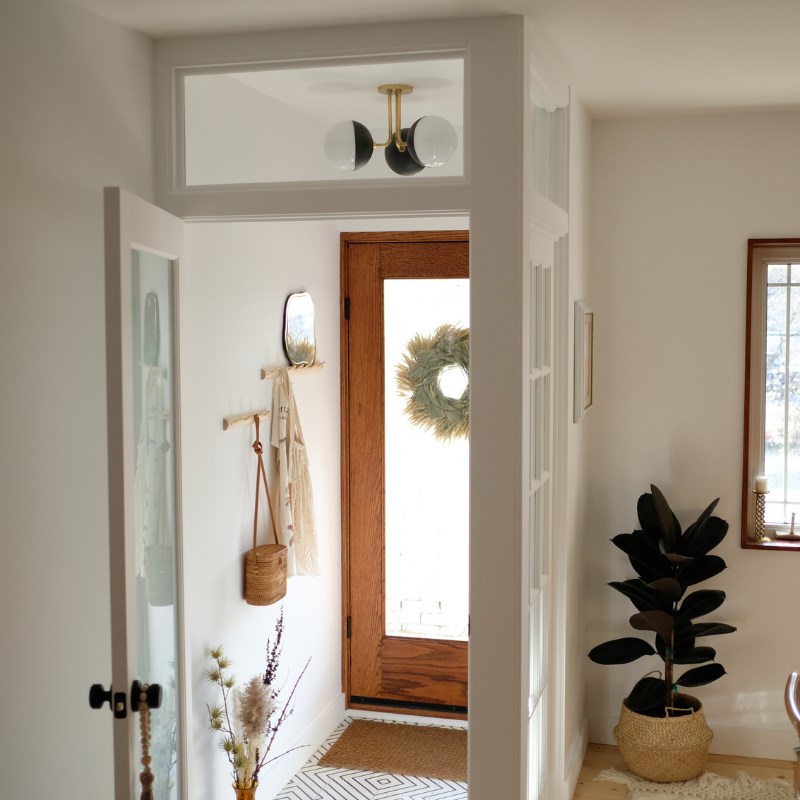 Image Credit: Renee Flush Mount. Design: Elena Lohse.
Was there a particular experience or piece of advice that helped shape the way you think about design?
Yes! Before we got the keys to our house, I got too excited and went crazy buying large furniture pieces without even knowing the space! That was totally the wrong approach, so now my biggest design advice is to take your time and wait until you love something that will help you create your dream home.
What's your favorite room in your house right now?
I'm obsessed with our dining room right now, I never thought I'd have a house with a formal dining room, but I love it!! I was able to score an amazing marble table second hand, it really is the focus of the house.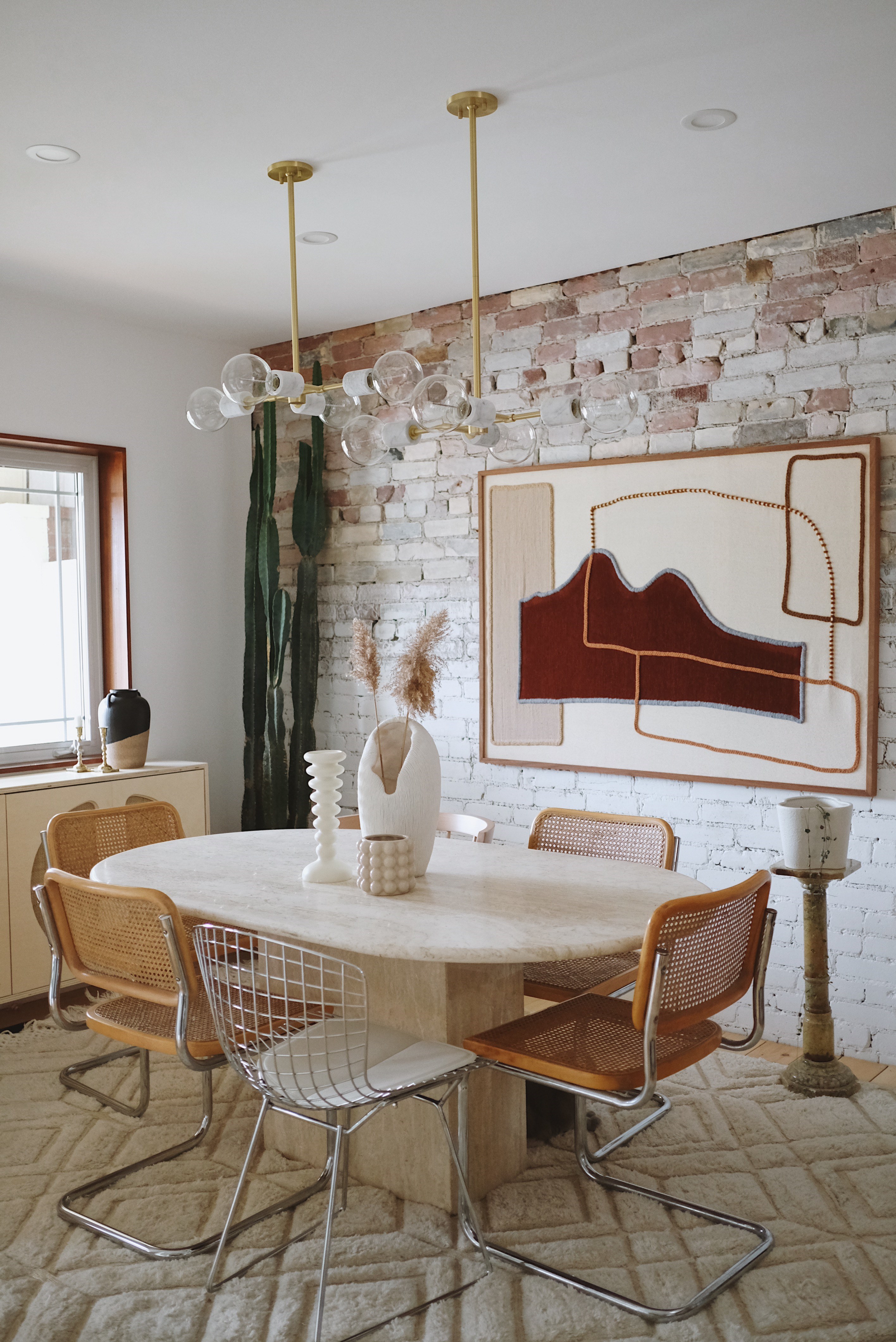 Image Credit: Asime Pendant. Design: Elena Lohse.

At what point in the design process do you begin to think about lighting?
At the very beginning! Because of electrical outlets, sockets etc, you need to almost work from the desired end result backwards when designing a room. Think about whether you want pendants or sconces or lamps in your room before you even start. That way when it comes to choosing lighting you can get exactly what you want, where you want it.
How would you advise readers to think about lighting and how it affects a space?
Your lighting will ultimately and quite literally set the mood of the room. Think about whether the space requires bright light, or more dim mood lighting, that will tell you what kind of light you need, and give you insight into potential dimmer switches etc.
Do you have any tips for choosing the right lighting fixture for a space?
My biggest tip is to triple check the measurements. It's really important to know exactly where your light will be placed, or how low it will hang. If a light fixture is slightly off, it can throw off an entire room. Be sure to check that your light and room dimensions sync up for the perfect look.
SHOP ELENA'S PICKS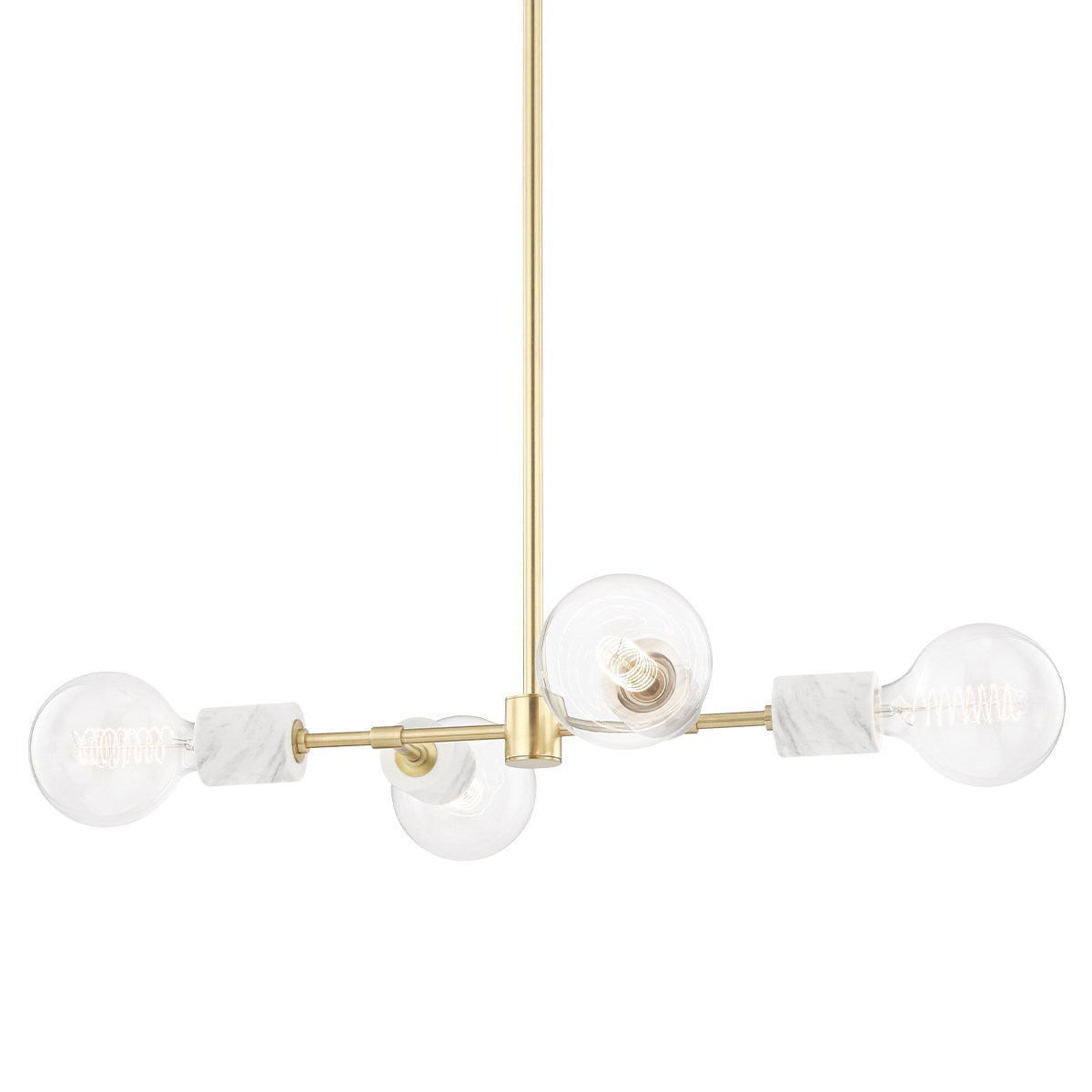 I love the Asime Pendant Light, we have two above our dining room table and they are just a gorgeous addition to the room. The incandescent bulbs are a perfect complement to the vintage vibes we have going on in the room. It comes in two finishes which is great because we all love options!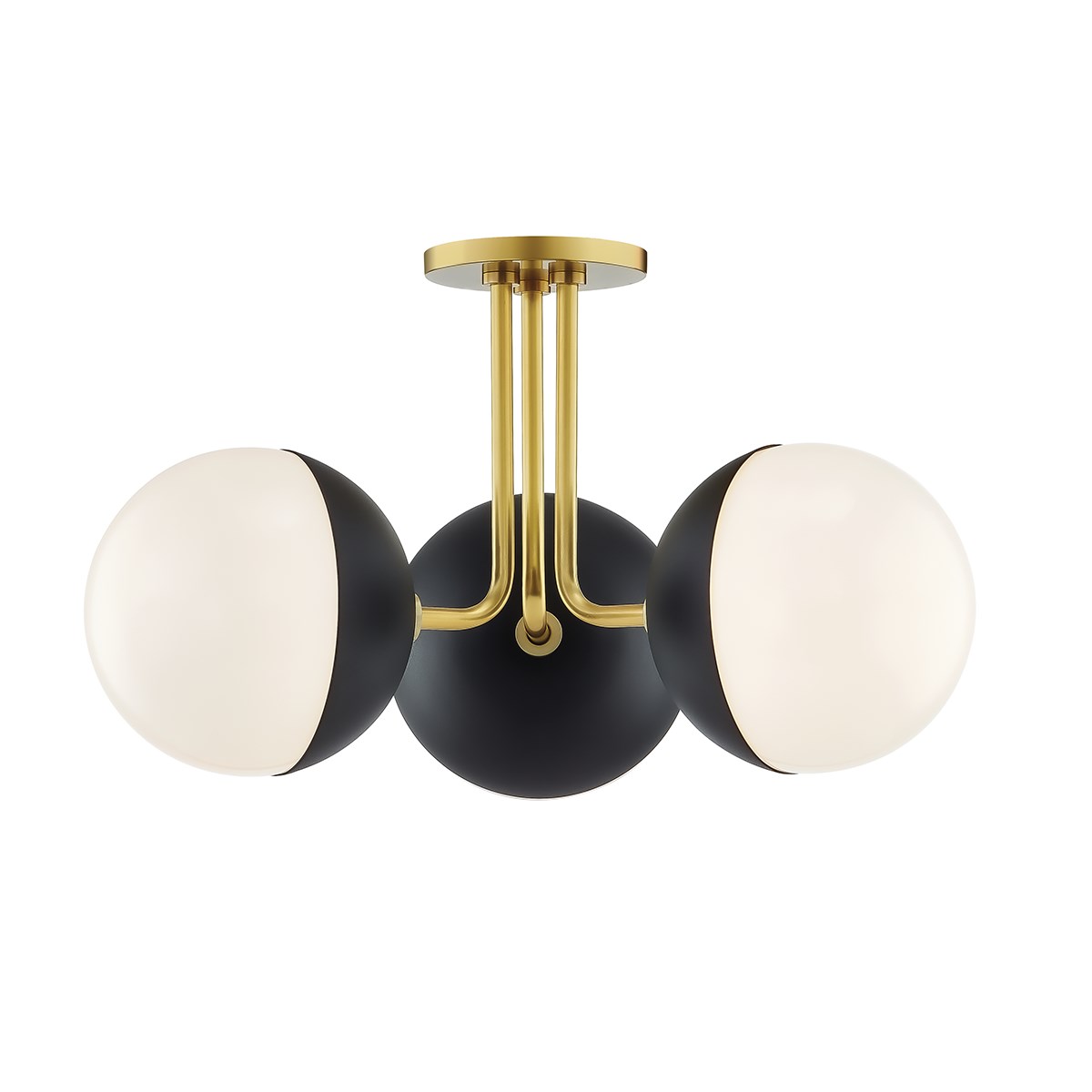 The Renee Flush Mount - the black and gold touches blend perfectly with our art deco tile in the entryway. It's a beautiful piece with the capability to fit a wide range of styles.