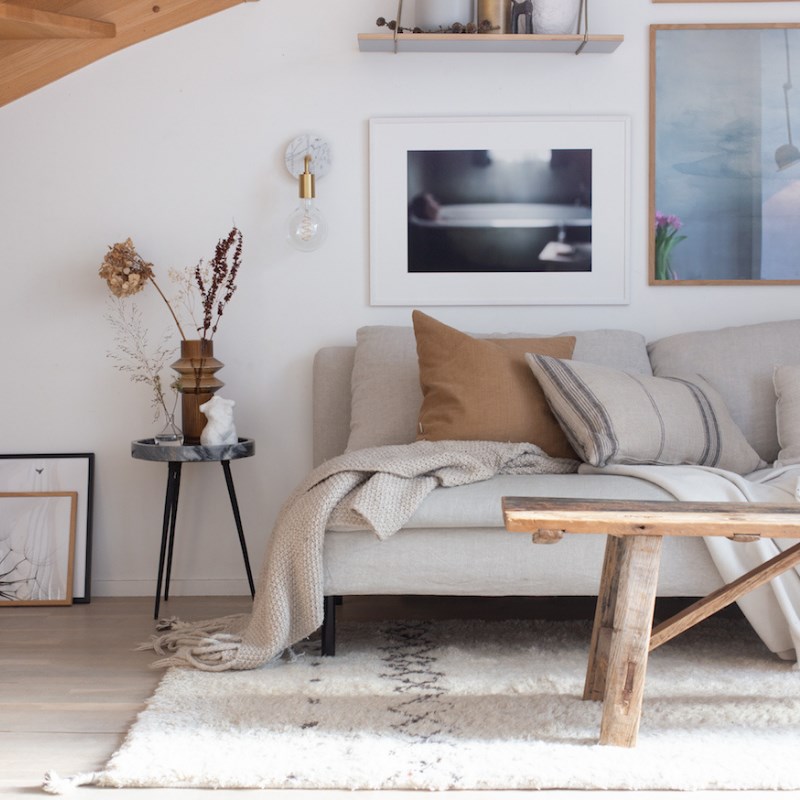 Education
Where Life Happens: Lighting the Living Room
Just like the name suggests, the living room is where you do the majority of the actual living in your home. It's the place where everyone gathers to watch the big game on the big-screen and where you curl up in your favorite spot on the couch and grab a little me time. It's your home's ultimate multi-tasker. Where else do you chill in your PJs one night, then serve chilled drinks to your BFFs the next? The living room is versatile with a capital "V" and the lighting in it needs to be as multi-purpose as the room itself.
When it comes to living room lighting, the dimmer is your new best friend. How else can you take the vibe from mid-week binge-watch to weekend showstopper with a simple touch? Setting a fixture to a dimmer lets you set the mood, and in a space that serves so many functions there's really no such thing as too many dimmers.
If you're looking to make a statement, the overhead lighting in the living room is the place to do it; so don't hold back—let your inner designer loose. That stunning chandelier you keep wondering if you can pull off? Oh, you can…and it's sure to stop everyone in their tracks. But if big and bold isn't your thing, a clean, simple fixture can still say, "look at me"—just in a softer voice. Not a lot of ceiling height? Not a problem. There are some gorgeous flush and semi-flush mounts that can still take your breath away without taking up any valuable headspace.
Other types of lighting can highlight features of the space itself and sconces are total masters at doing just that. Remember those archways you loved the moment you saw them and that custom molding that made you swoon? Rekindle that design romance with simple sconces that put them in the spotlight. Flank the fireplace with sconces to give the mantel a warm glow even on days when there's no fire burning. Shine sconces down on bookshelves to illuminate picture frames, souvenirs from the best trip ever and any actual books you also keep on the shelf.
The living room is where you're living your best life so make sure you do it in the best light.
Tips & Tricks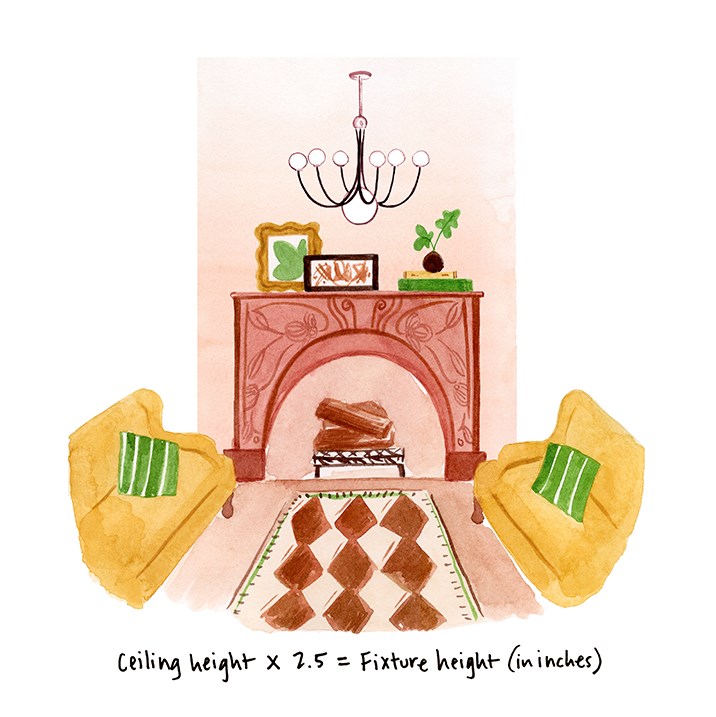 What size chandelier do I need?
Multiply ceiling height by 2.5–3 to get suggested height for fixture. An 8' ceiling calls for a chandelier height of 20–24". For diameter, add the room's dimensions and convert sum to inches. A 12' x 12' room indicates a chandelier with a 24" diameter would work.