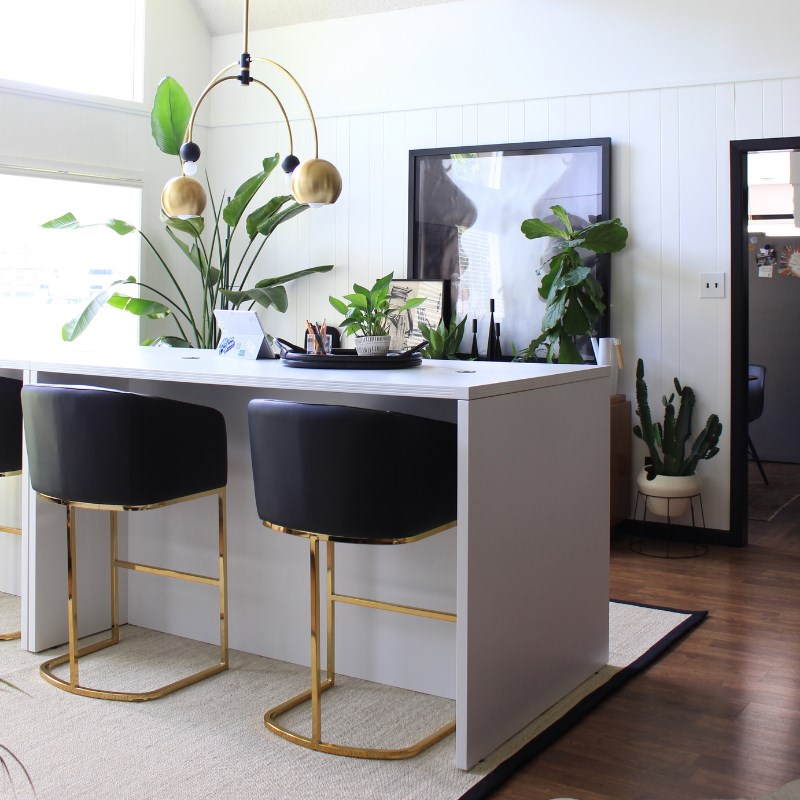 Education
WFH Goals: Lighting a Home Workspace
Whether you work from home every day, a few times a week or just occasionally when things get crazy, you need a space to do your thing. While you could take your laptop and set up shop anywhere in the house, you'll be more productive with a dedicated work-from-home space. If you have an entire room that serves as an office, awesome, if not, you can totally carve a little niche for yourself in almost any room. All you need is a comfortable, adaptable space to dial in to all those meetings that could have been an email. And lighting is key to making the space work.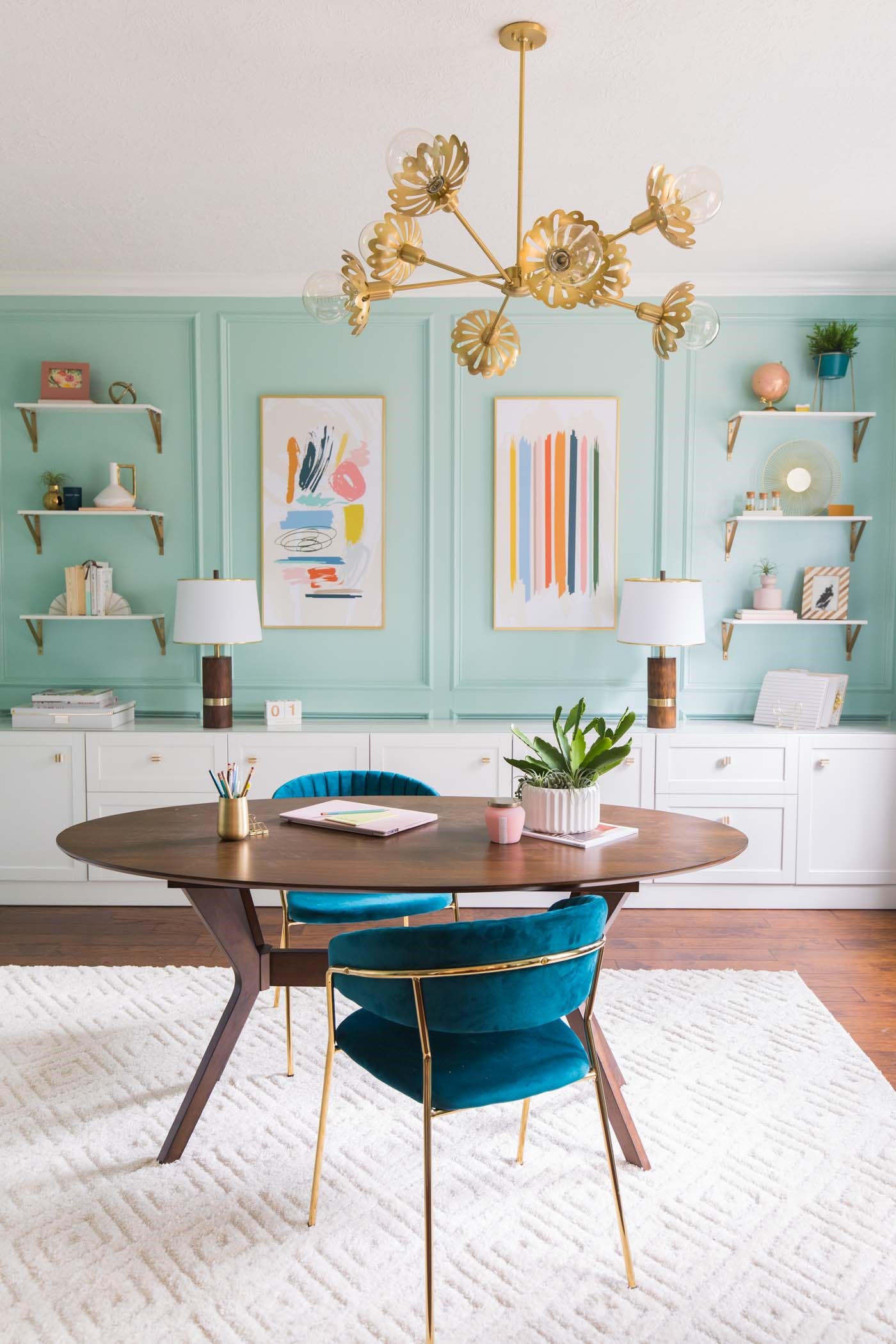 Image Credit:
Alyssa Chandelier
| Design: Ashley Rose of Sugar and Cloth
Let's start with the overhead or ambient lighting. There needs to be enough to spark ideas, illuminate your inbox and brighten up your face during those meetings when you absolutely have to turn on the video. Any type of ceiling fixture can work and is guaranteed to be way better than the fluorescent horror show in a typical office building. A flush or semi-flush mount or a multi-light pendant will definitely do the trick. A chic chandelier can be totally inspiring and make you feel like a boss. If you're sharing space with another room in the house just remember to make sure the ceiling fixture works well with the room's other purpose, too.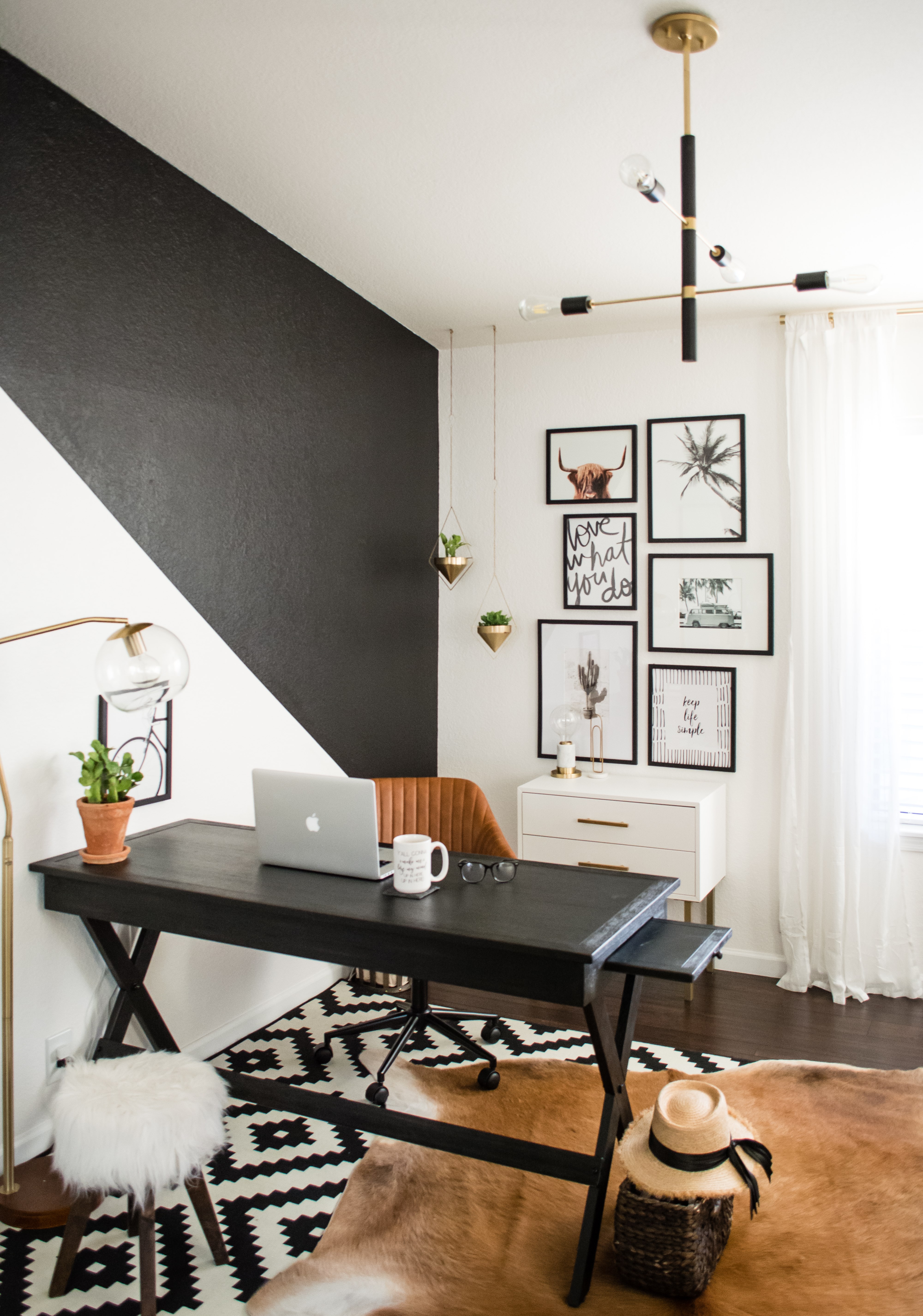 Image Credit:
Astrid Chandelier
| Design: Christina Goldsmith
While you do have a lot of bright ideas, they aren't enough to keep your workspace lit. Keep yourself on task with task lighting. A desk lamp, swing-arm sconce or even a floor lamp placed beside the desk can direct light where you need it most and keep you working in the right direction. Added bonus: properly placed task lighting prevents harsh glare and avoids distracting shadows. Want to put a low-hung single-globe pendant over the desk instead? You're a genius and we totally think you deserve a raise.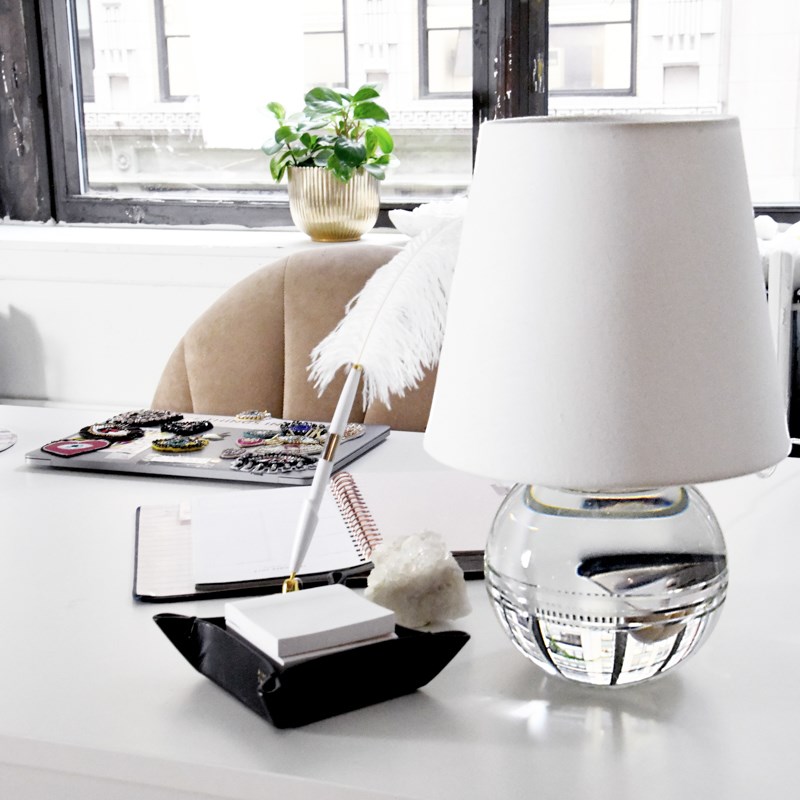 Image Credit:
Nicole Lamp
| Design: Ashli Stockton of Sunday Forever
When you're working from home, with or without the air quotes, a stylish well-lit space always gets the job done.