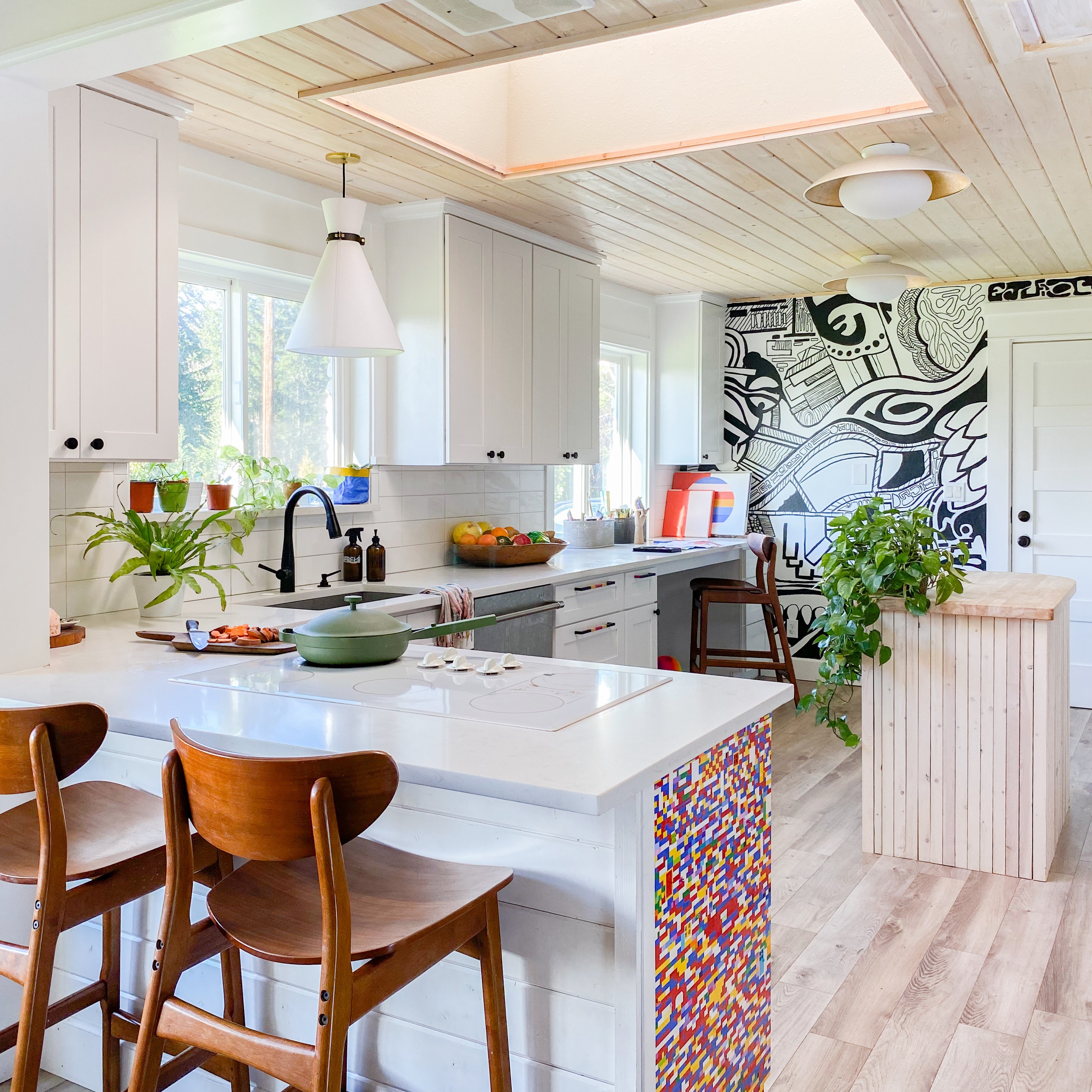 Trending
Trending: Statement Walls
The latest design trend making viral waves is the statement wall, part deux. While pops of color on walls and ceilings have made their rounds, this next iteration carries an artistic edge, leaning into free-forms and graphic motifs that will awaken your inner free spirit. Keep scrolling for your daily dose of design inspiration, featuring some pretty rad accent lighting too.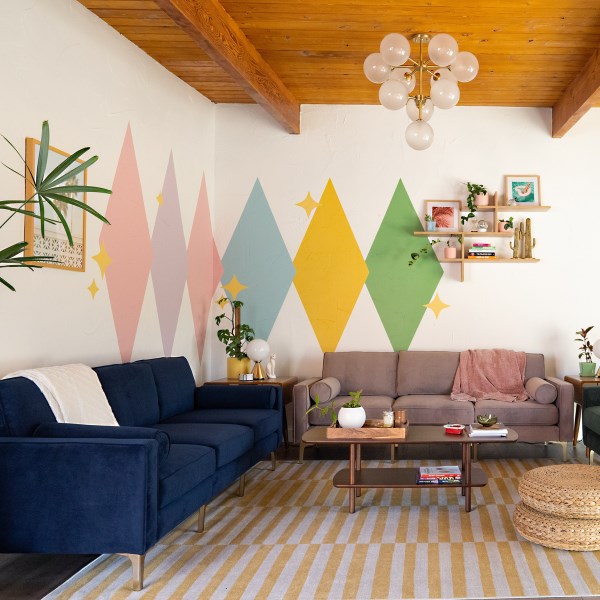 Ashleigh Chandelier | Design: Margaret Bienert

Margaret Bienert, aka @aprettycoolgirl hand-painted this mid-century stunner for a project in Palm Springs. The Ashleigh Chandelier is one of our favorite retro light fixtures. A design chameleon, Ashleigh feels right at home in a modern setting or bohemian wonderland.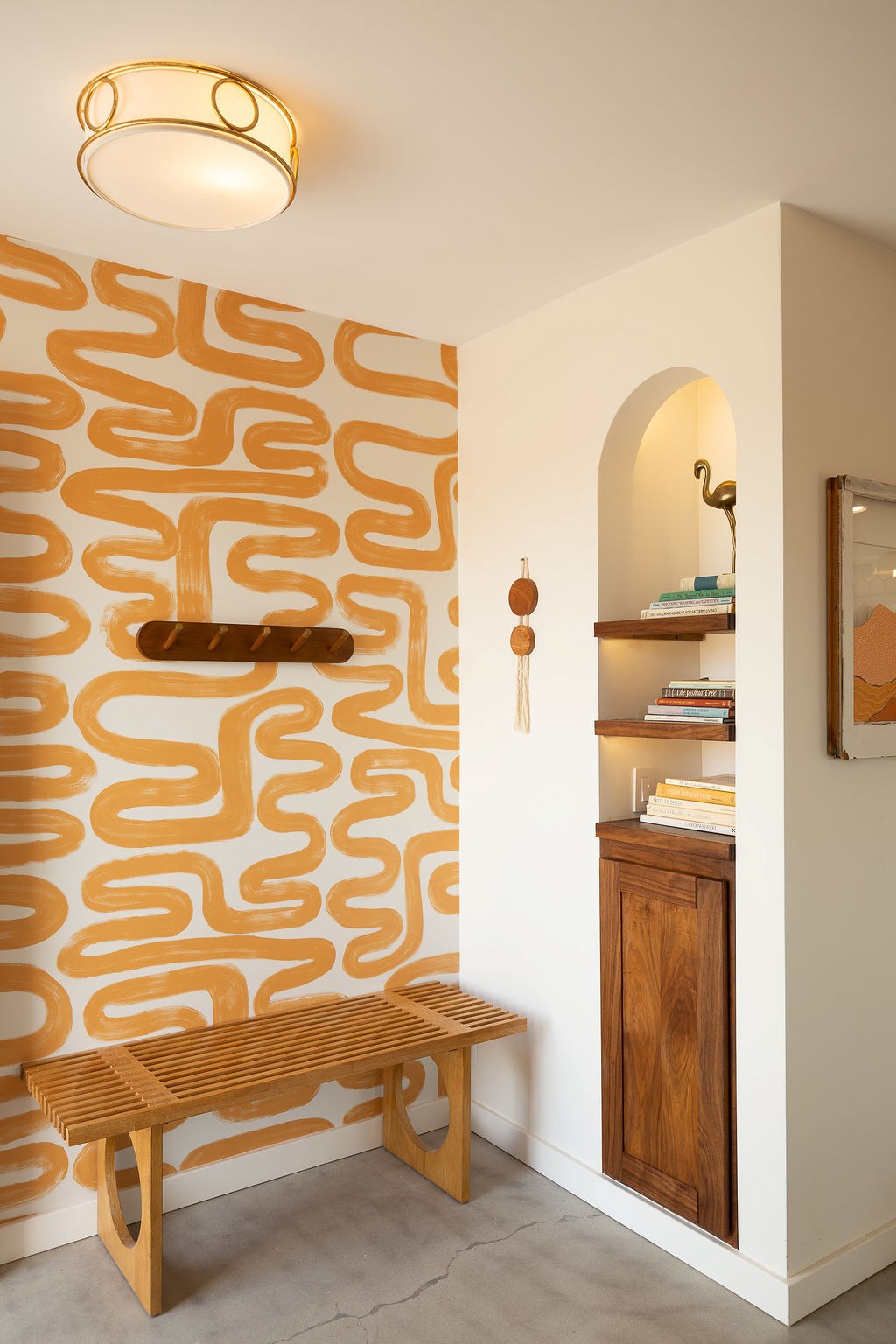 Jade Flush Mount | Design: Rae Michalik

Rae Michalik's Joshua Tree escape gives us instant wanderlust. Brushstroke wallpaper by Drop it Modern feels bespoke and sets the tone for what's to come (hint: even more statement walls). A flush mount ceiling light diffuses the light beautifully with brass accents that capture the bohemian spirit of this unforgettable retreat.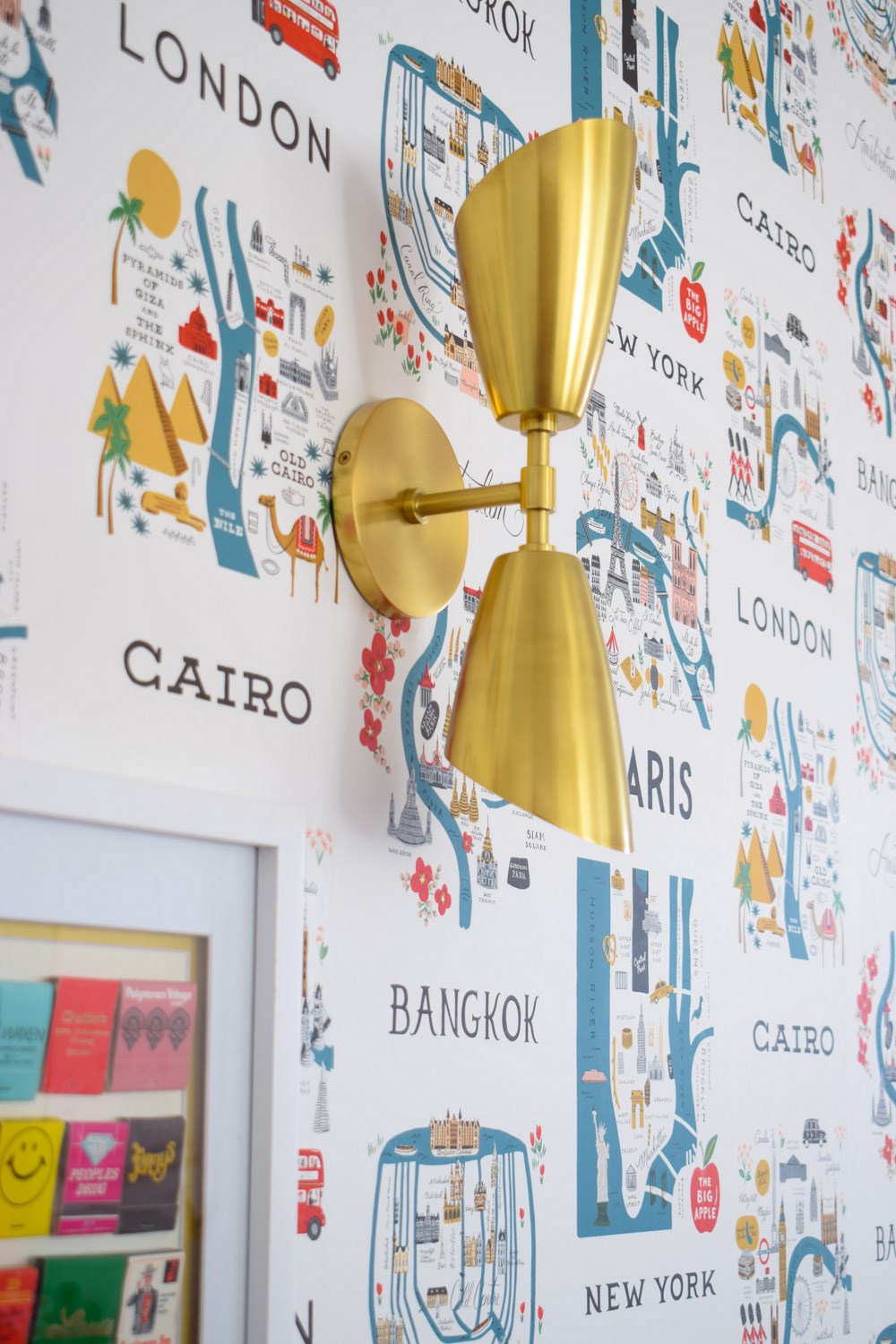 Kai Wall Sconce | Design: Ariel Garneau

Wallpaper for the win. A print by Rifle Paper Co. is the perfect backdrop in Ariel Garneau's delightfully whimsical wet bar. A pair of modern wall sconces in vibrant antique brass provide bold contrast against the bustling cityscapes.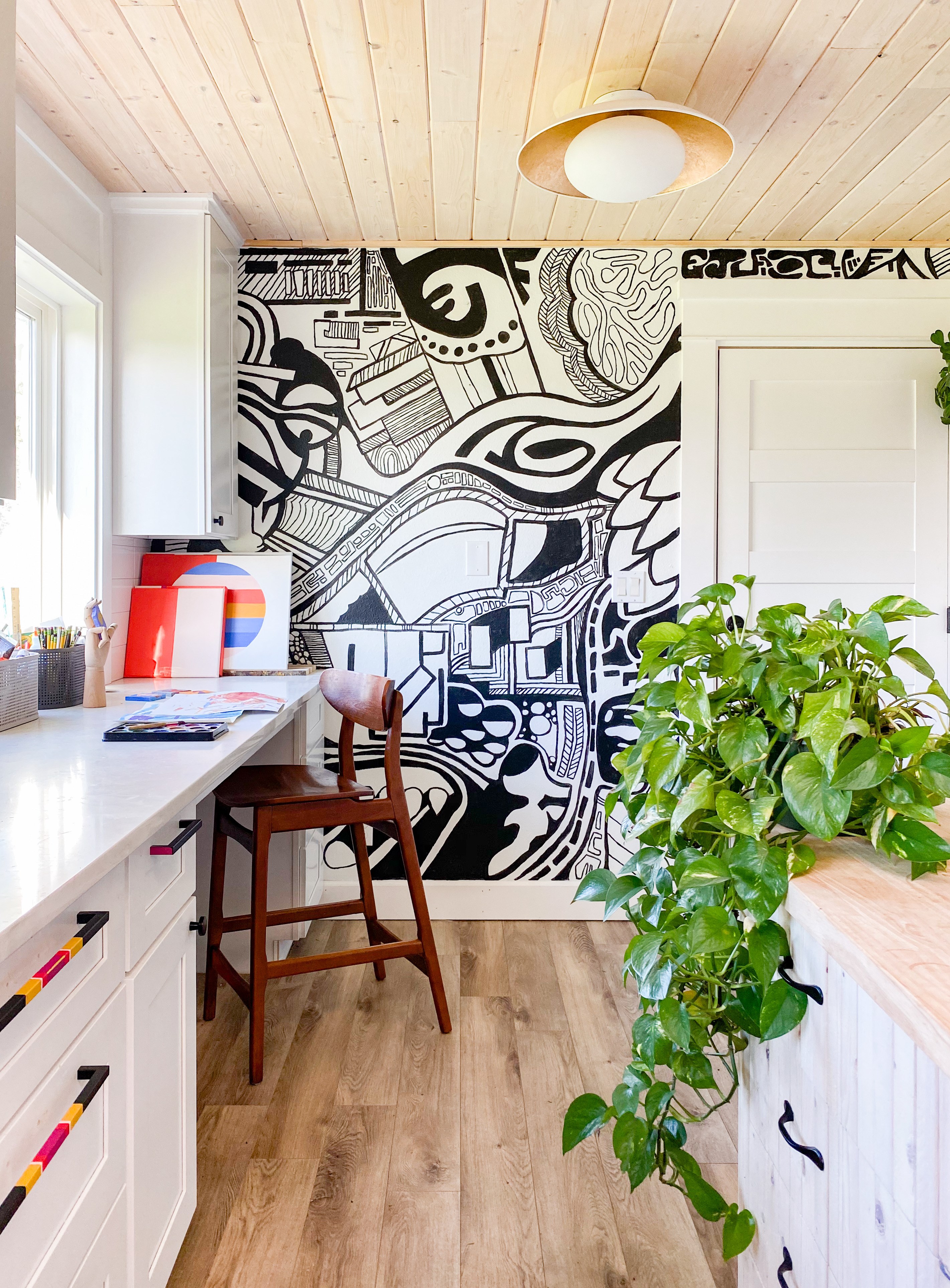 Cadence Flush Mount | Design: Racheal Jackson

Rachel Jackson at @banyanbridges is a mural maven painting everything from walls to refrigerators. No, seriously, check it out. For this project, she took a sketch from an artist and transferred it to her kitchen wall. A graphic backdrop calls for balance, shown here with the Cadence Flush Mount.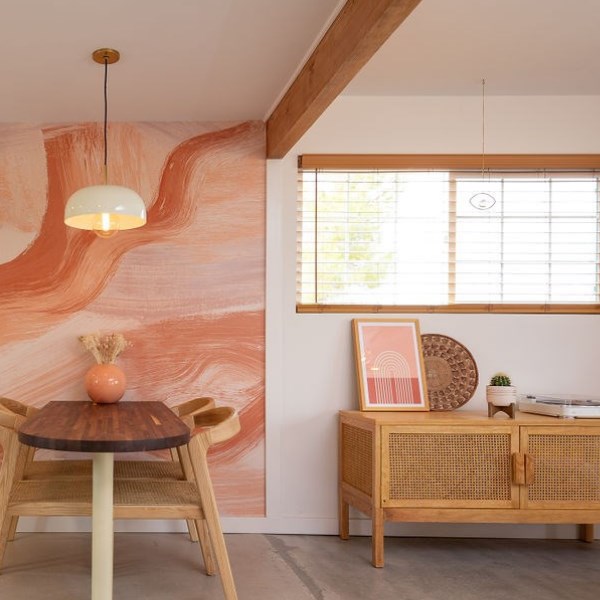 Avery Pendant | Design: Rae Michalik

Another scene from the Rae Michalik designed Flamingo Social Club showcases a blush, marbled backdrop that draws inspiration from the desert locale. Dining room lighting done right, the space features a single floating Avery Pendant in a neutral finish for a subtle contrast.