Trending
Trending: Organic Modern Design
Meet Instagram's latest design obsession. Organic modernism blends natural elements with contemporary silhouettes for a strikingly beautiful aesthetic. As a design style, Organic Modern embraces the natural world, manifesting itself in unique forms and materials. From hand-woven baskets and rugs to botanically-inspired silhouettes, like any trend, the basis for interpretation is vast.
Another marker of the signature style is a return to minimalism. Given the historic events of the past year, it's no surprise we are drawn to a simpler way of living. This, paired with a renewed connection to the outdoors was the perfect catalyst for the renaissance of Organic Modernism.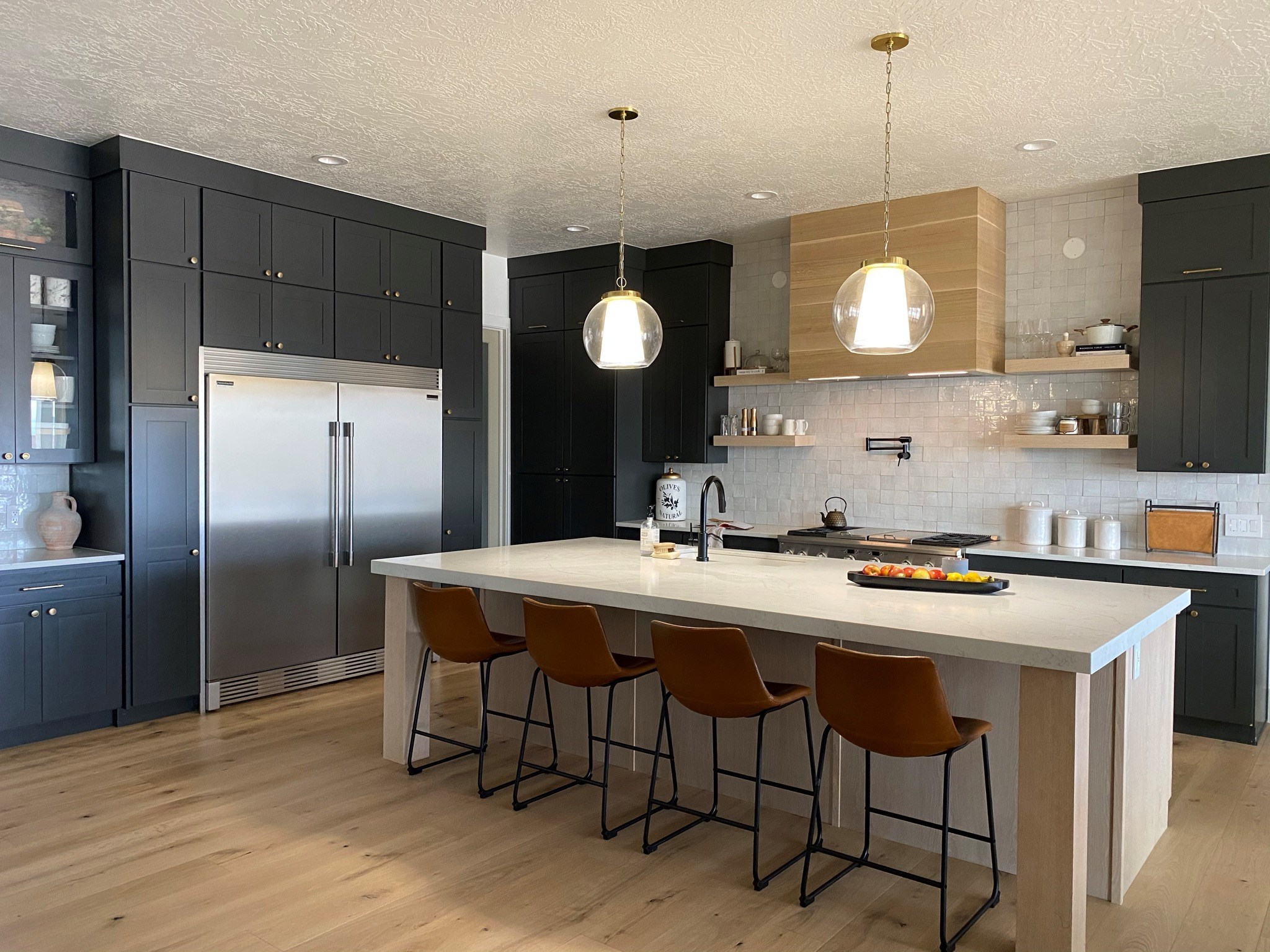 Sasha Pendant | Design: Natasha Gordon
In this stunning and simplistic kitchen design by Natasha Gordon, she layers natural elements like oak shelves and leather chairs with more modern accents like black hardware and streamlined pendant lighting. When it comes to kitchen lighting, choose a style that will contrast the existing design components.
Loving this trend? Here are a few tips and takeaways to integrate the look into your home. And remember...design is meant to be FUN. Whether you want a total room refresh or a simple edit with tasteful accents and accessories, it's your space—own it!
Start with a neutral palette. Organic modern favors a white, cream or nude base with cool tones like blue and gray mixed in for contrast. Earthy colors like green and terracotta also work as accents. A neutral palette sets the perfect backdrop for natural materials to shine.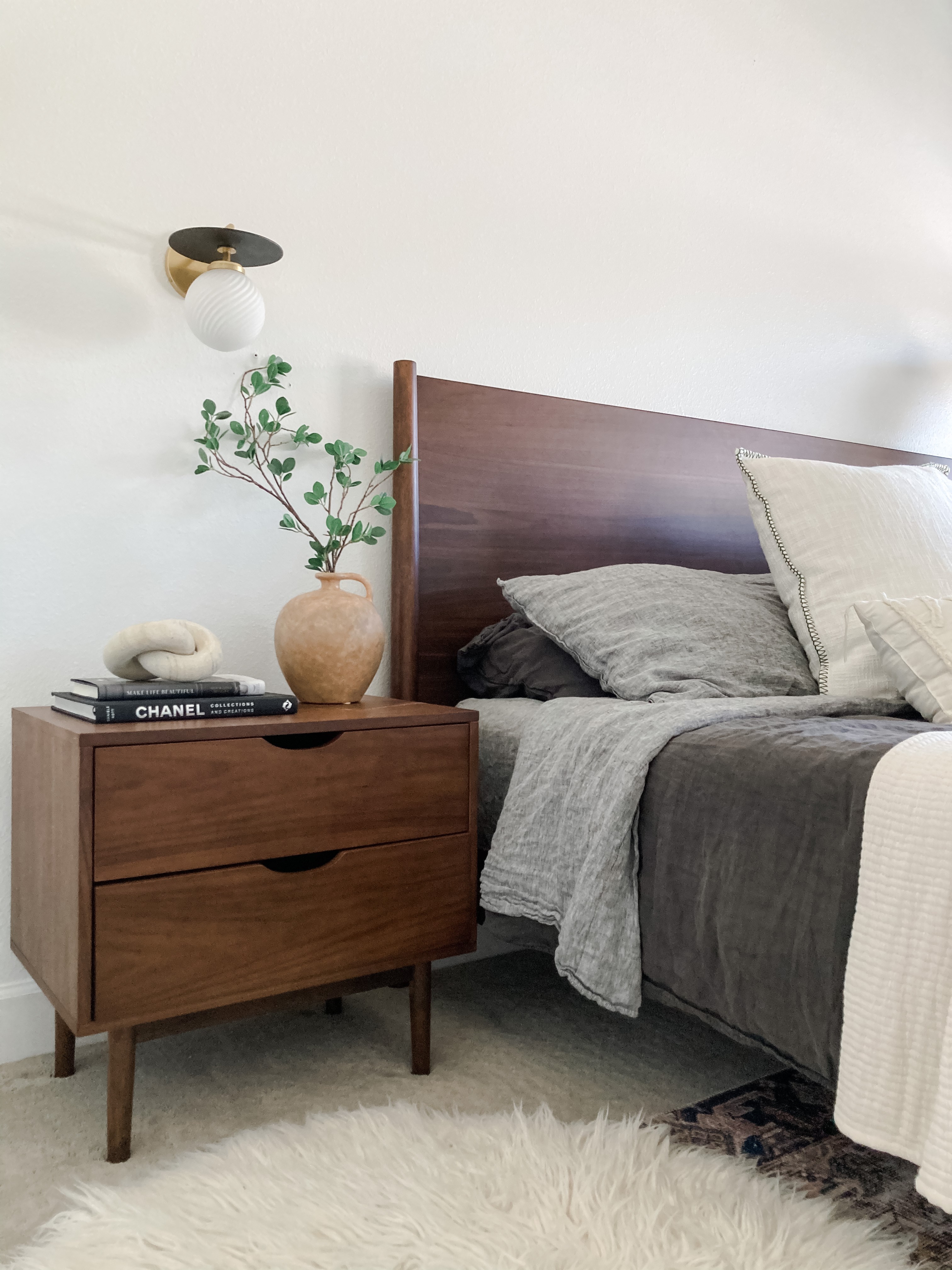 Ellis Wall Sconce | Design: Kim Bui
Kim Bui's restful retreat leans into the trend with walnut furniture, rustic accessories and a hint of greenery for some added warmth. A perfectly placed modern wall sconce finished in black and brass offers contrast. Wall lights are a great option for elevating your bedside scene.
When selecting furniture, tone and texture are key. Sofas and settees in natural fibers and leathers will feel ultra-luxe layered with tactile throws and pillows. For tables and chairs, look for pieces with wood accents, sticking to 1-2 wood tones per space. Accessorize sparingly to achieve the minimalist vibe of the moment.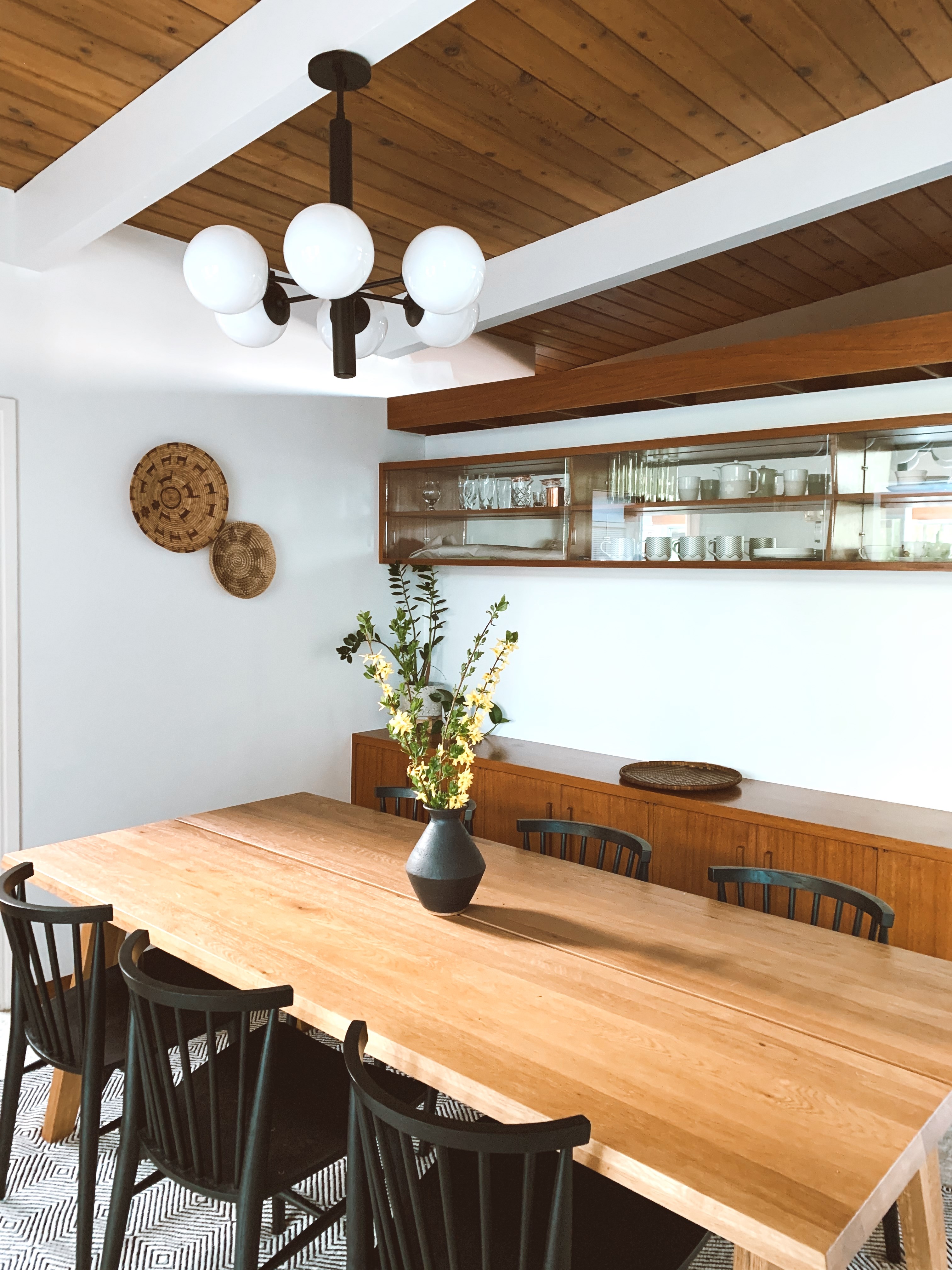 Stella Chandelier | Design: Cloe Thomson
Cloe Thomson hits the mark with this pared-down dining room. Minimal styling allows the wood details to shine with black accents providing visual balance. Dining room lighting can be tricky but Stella's timeless silhouette always delivers.
When it comes to lighting fixtures, look for simplistic, clean styles that will contrast the mix of organic forms and materials in the space. In an open floor plan, updating your kitchen lighting with modern pendant lighting can have a big impact. Opt for pieces that integrate glass, wood or concrete in their design. Accent lighting like table and floor lamps is another way to build layers of light within your space.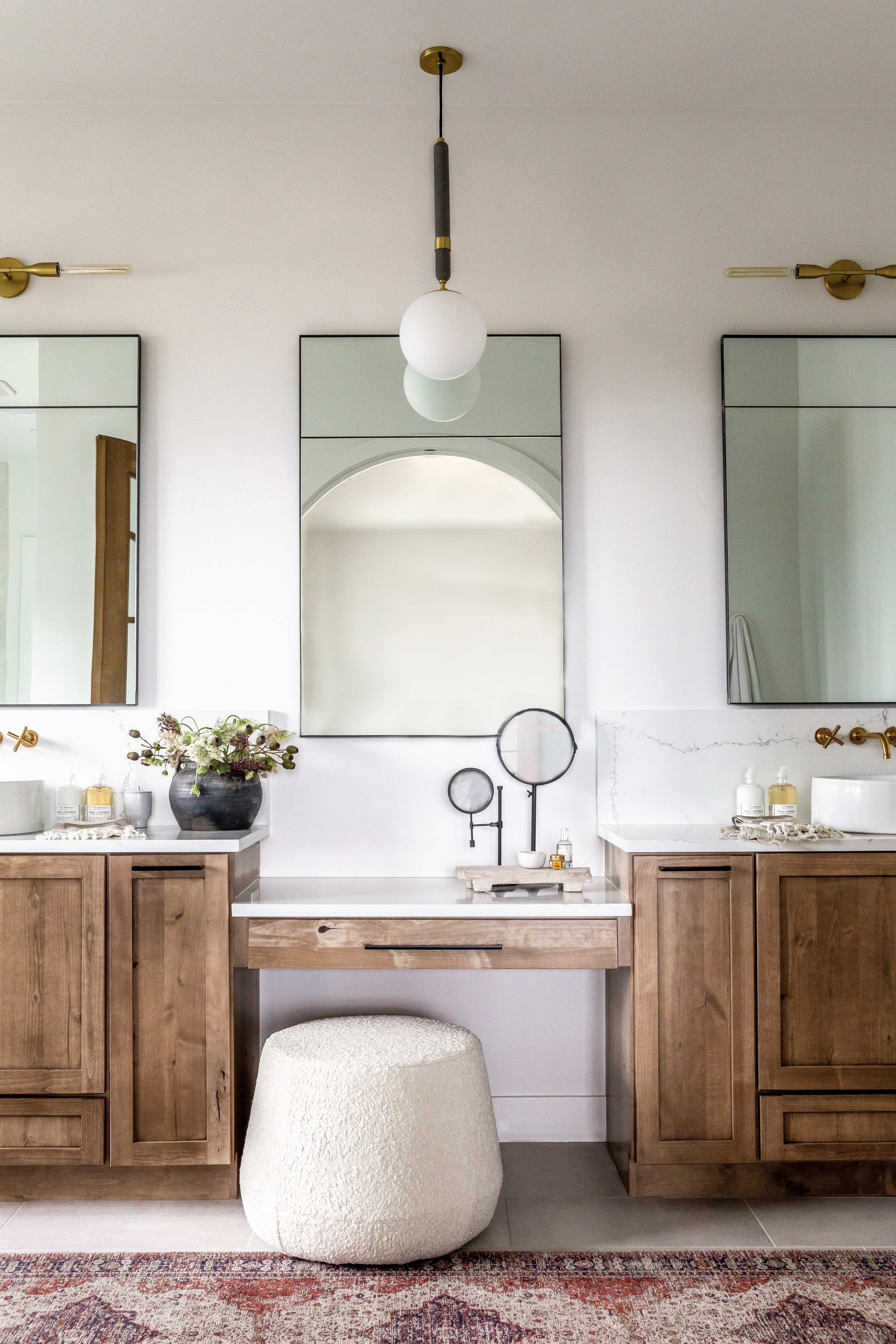 Brielle Pendant & Tara Wall Sconce. Design: House of Jade Interiors | Photo: Lindsay Salazar Photography
This breathtaking bathroom by House of Jade Interiors is one of our favorites. The arched doorway. The custom cabinetry. The unique pendant lighting. It embodies the calm, inviting essence of Organic Modern.
SHOP THE TREND