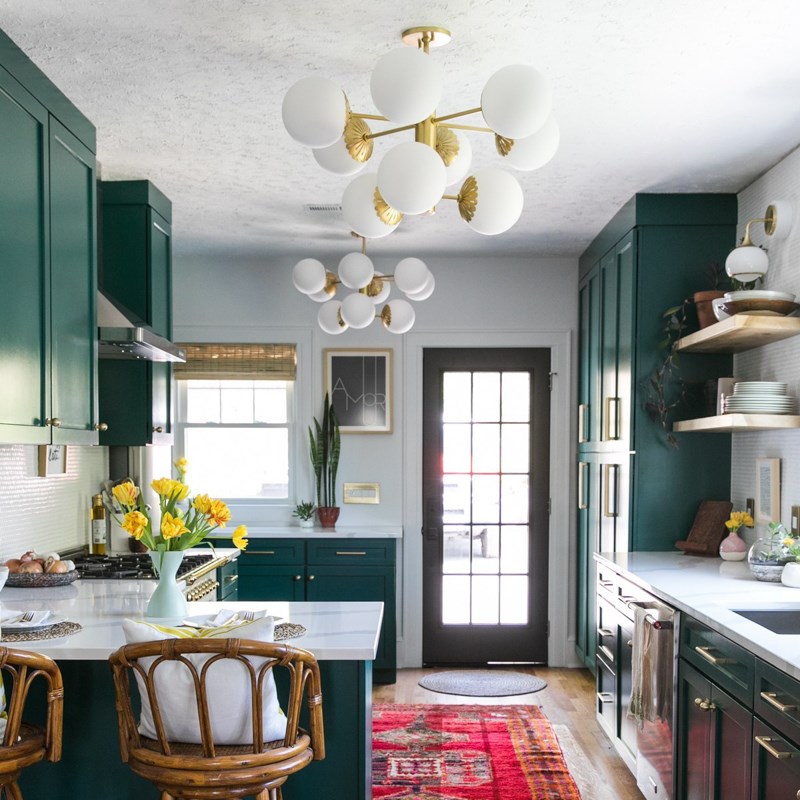 Trending
Trending: Green Kitchens
For the past year, we've been seeing green—green kitchens that is! Design, like fashion, usually acts like a pendulum, swinging back and forth every few years to unveil the latest trend. Season after season, we've seen a monochromatic palette of white dominating our feeds so it's no surprise that color has made a comeback. Whether you use it sparingly or go all in, this verdant hue can be a game-changer when it comes to kitchen design. Depending on the tone, it can energize your space or add drama, making an instant impact. Feeling inspired? We've rounded up some of our favorites to fuel your newest obsession.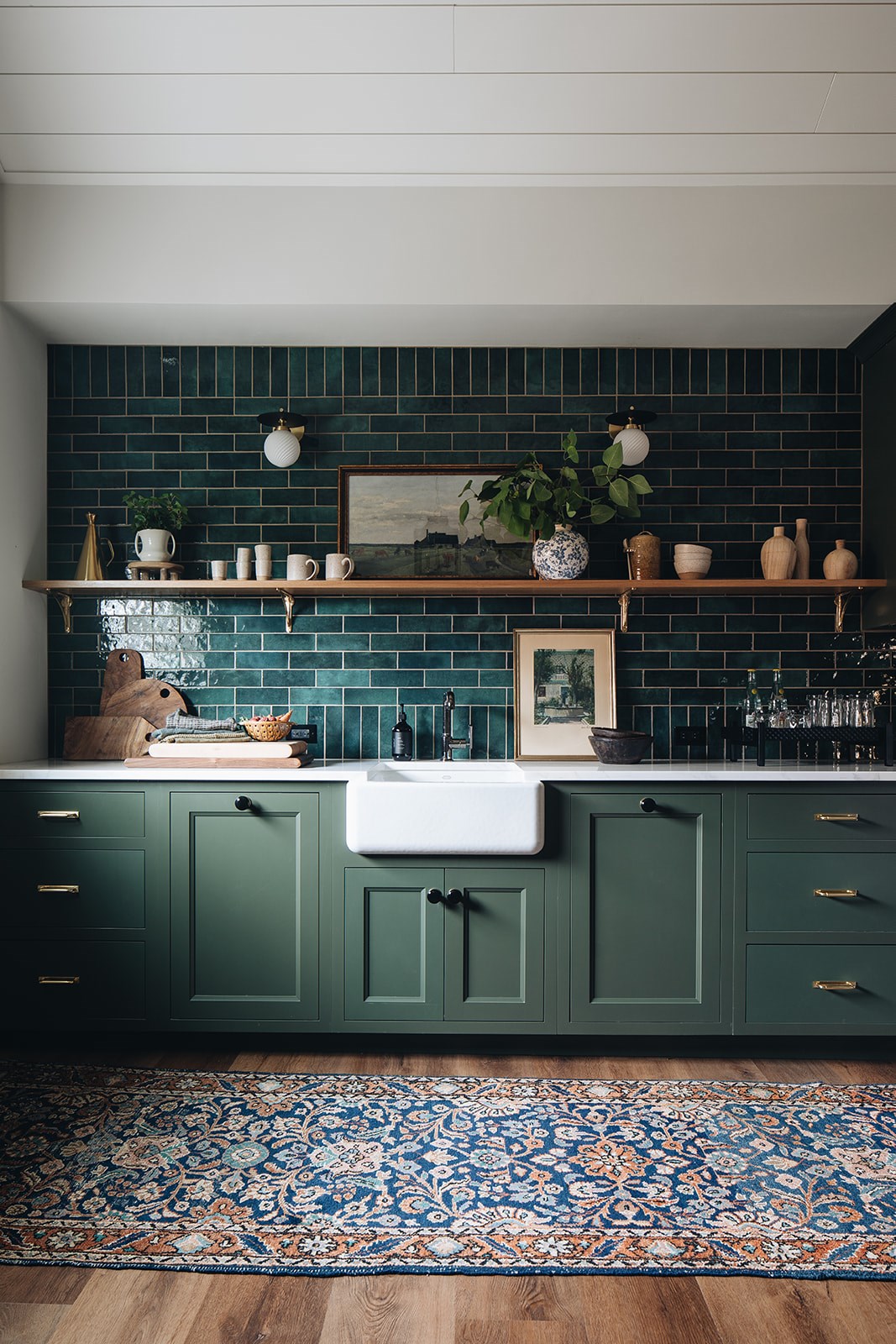 Ellis Wall Sconce | Design: Jean Stoffer Design
Is anything chicer than a monochrome moment? This kitchenette by interior designer Jean Stoffer is an absolute dream. Here, she paired her signature Stoffer Home Cabinetry in Eden Green with a painted tile for a dramatic effect. What's not to love? From the mixed hardware to the carefully curated oak ledge, it's perfection! We're swooning at the subtle statement Mitzi's Ellis Wall Sconce adds to the overall ambiance. Très magnifique.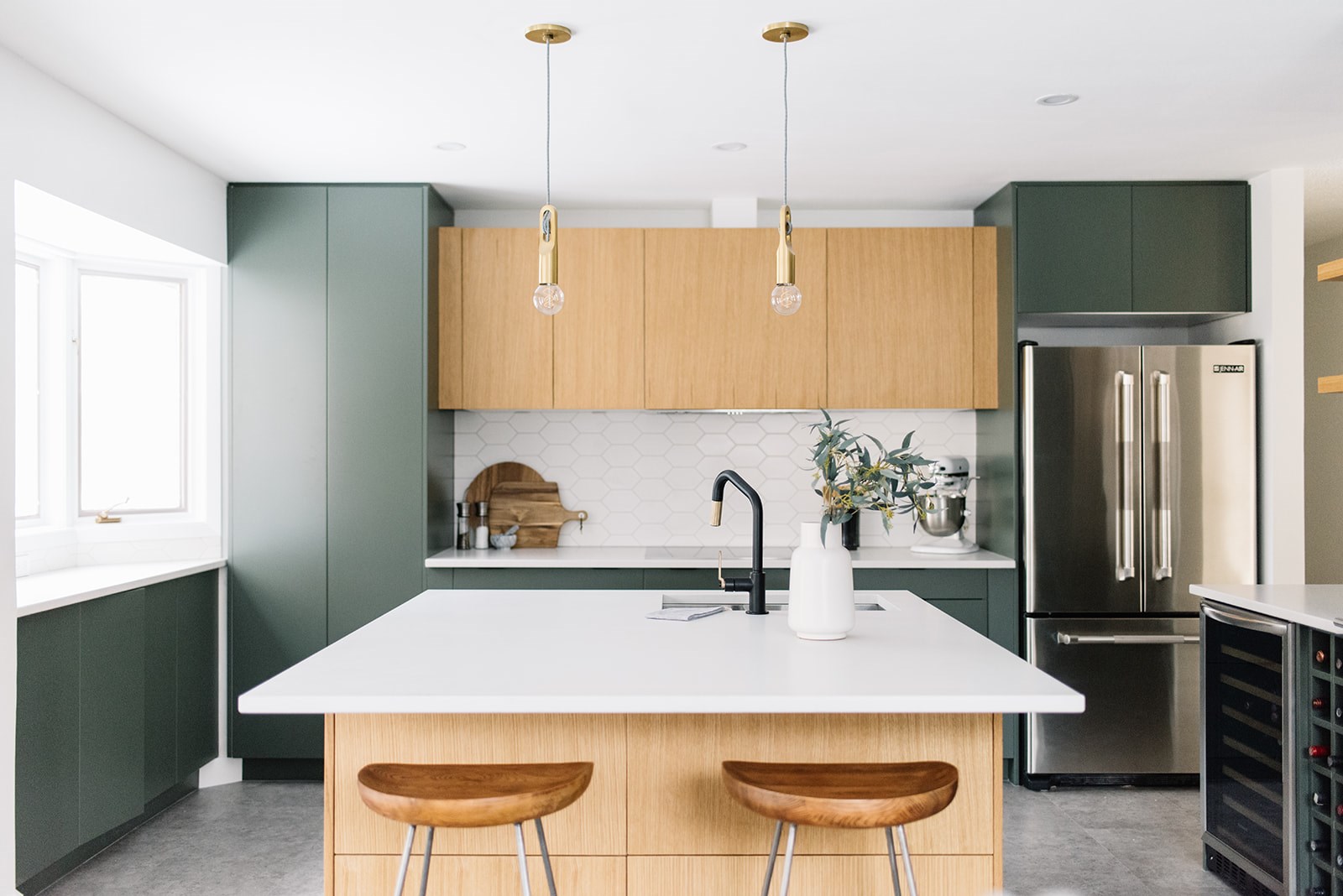 Angela Pendant | Design: Kristina Lynne of Kreswell Interiors
This modular kitchen by Kreswell Interiors is super functional, engaging minimalists everywhere with its clean lines and finishes. The two-tone look integrates green without being too overpowering, working nicely with the fresh white countertop and backsplash. A pair of Mitzi Angela Pendants in aged brass are simplistic yet sophisticated, adding industrial flair into this winning kitchen design.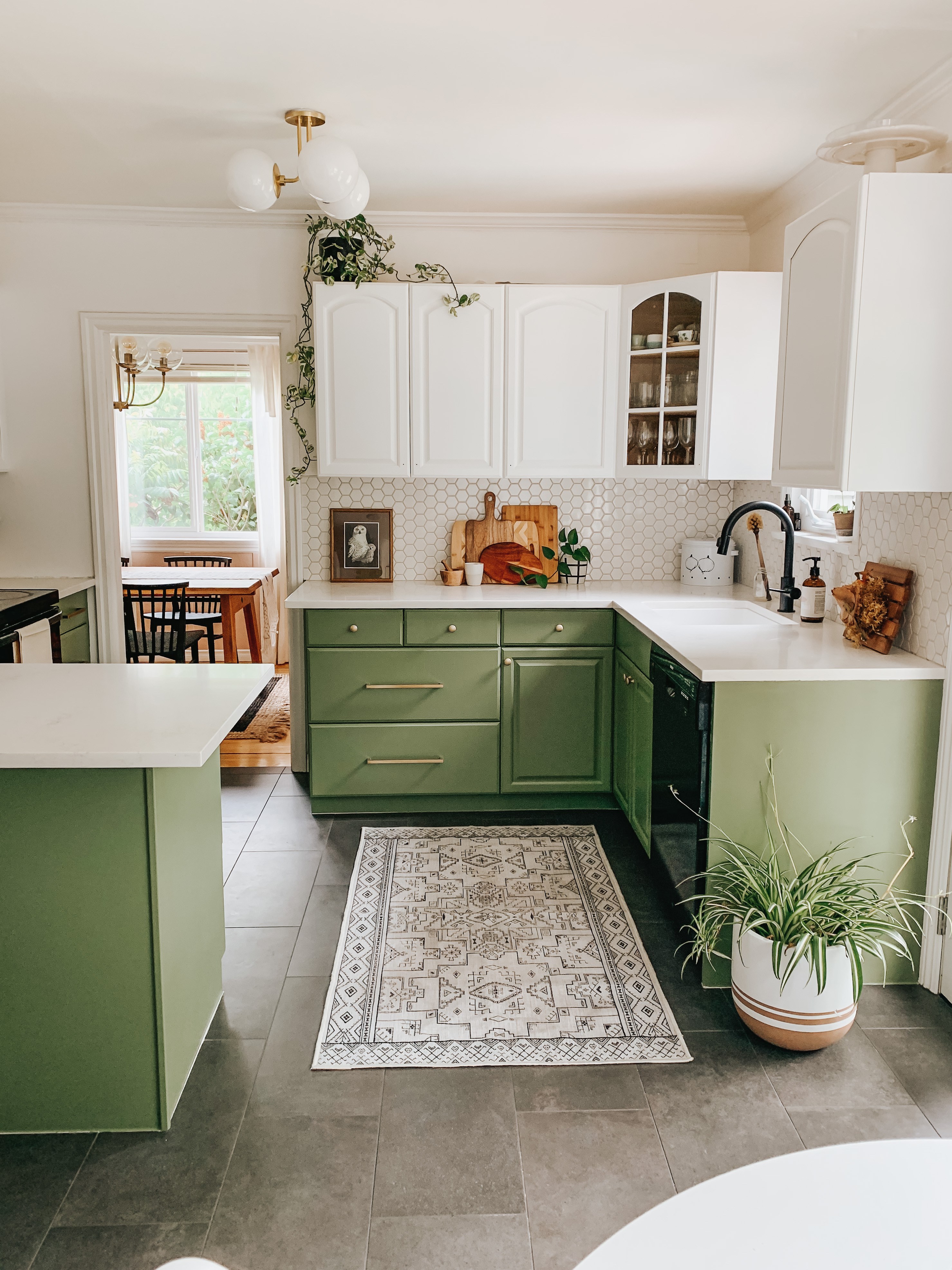 Stella Flushmount | Design: Cloe Thomson
DIY devotee Cloe Thomson proves you don't have to work with a designer budget to achieve a designer look. Cloe updated the laminate cabinets in her mid-century home with a pop of green and updated hardware. Keeping your uppers white can open up your space, creating the illusion of more height. Mitzi's Stella Flushmount perfectly complements the mid-century aesthetic with a petite silhouette that draws the eye up!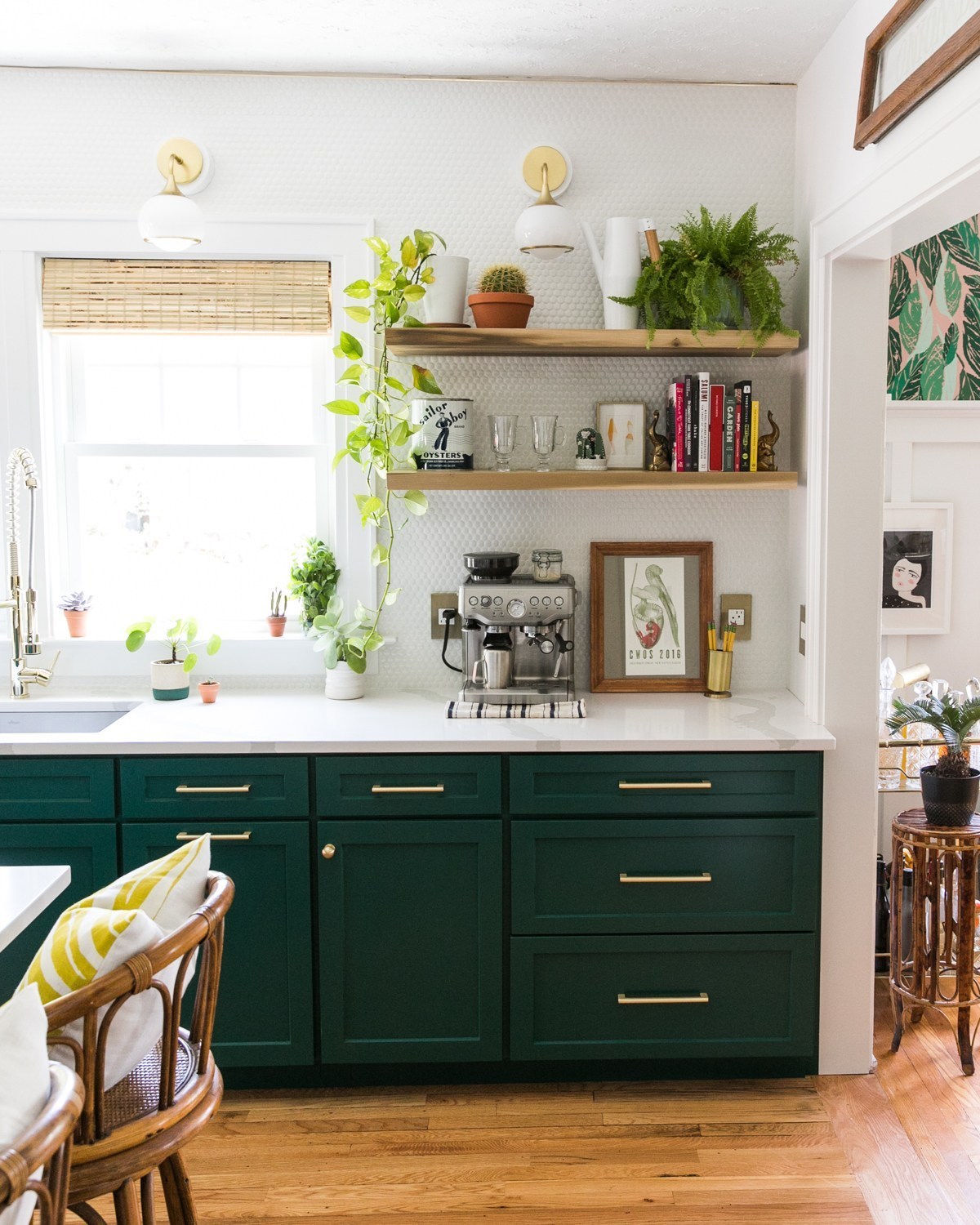 Reese Wall Sconce | Design: Jessica Brigham
There's eating your greens and then there's living your greens. Or something like that! Our opener and closer by blogger and stylist Jessica Brigham is simply spectacular. Jessica goes all out in this dynamic kitchen setting featuring dueling Paige Chandeliers. Floating shelves add a moment of reprieve to the bright green finish, their rustic surfaces layered with vintage finds and lush plants. Mitzi's Reese Wall Sconces line the perimeter, shining layers of light down below.
Explore our best and brightest kitchen lighting here.