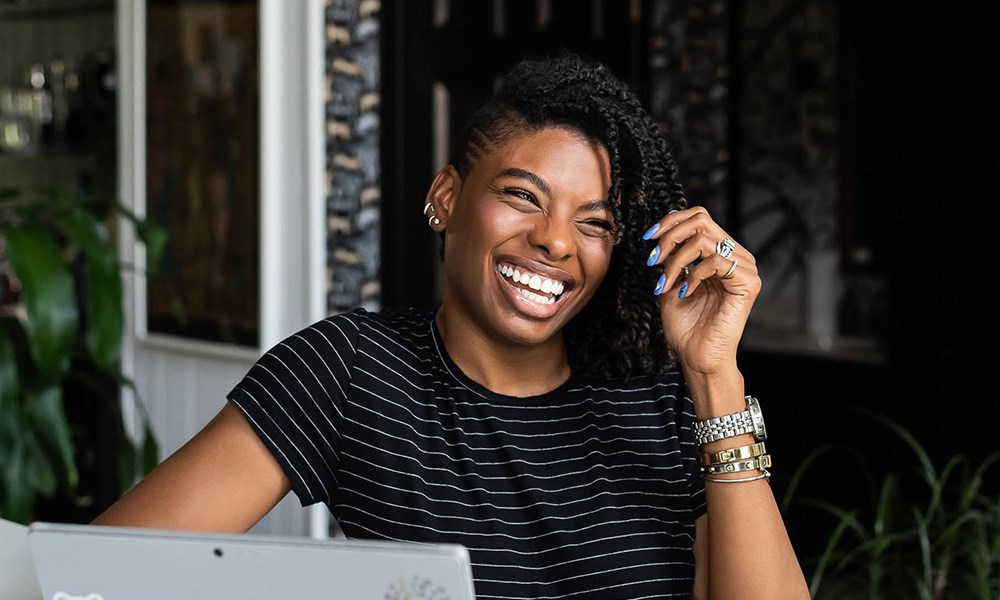 Interview
The Importance of Scale with Carmeon Hamilton of Nubi Interiors
Today we're chatting with Carmeon Hamilton of Nubi Interiors about finding inspiration and always going big with lighting.
How do you find inspiration?

I'm inspired by life and the little moments that keep us moving forward, so I'm always figuring out ways to make those moments more special. I'm also incredibly inspired by bespoke restaurants and hospitality spaces. People usually feel a sense of being transported to another world in those types of spaces, so I love to recreate that for clients and for myself.

What's your favorite room in your house right now?

Our office is definitely my favorite room in our home! It's where I spend most of my day working and creating, so it required a lot of thought and intention when designing it. I'm in love with how it turned out.

Image Credit: Willow Chandelier | Design: Cameron Hamilton.

At what point in the design process do you begin to think about lighting?

Very early in the design process! Once I determine how a space will function and lay out a foundational space plan, lighting is immediately afterwards. The space can't function properly if the lighting is neglected.

How would you advise readers to think about lighting and how it affects a space?

I'd say to think of your space and then list all the different activities that happen within that space. For example: your living room is where you watch tv or movies, host friends, play board games, read a book, take a nap, or maybe even eat dinner. Most of the time, those activities will require different types or levels of lighting, so you must plan for that. If nothing else, remember that no space should ever have just one source of light. There should always be multiple.

Do you have any tips for choosing the right lighting fixture for a space?

It totally depends on the space, but one of the most important things to remember is scale. Especially when it comes to decorative fixtures. If you think it's ok, go bigger. Nothing's worse than a light fixture that's too small for a space.
SHOP CARMEON'S PICKS