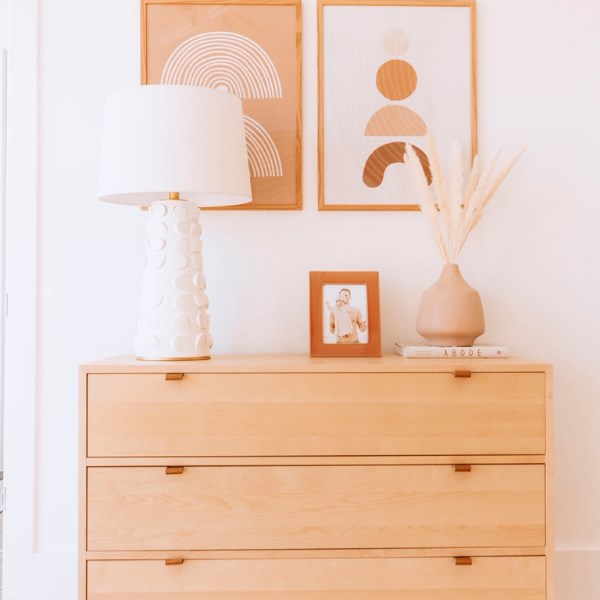 Design
Room Refresh: The Table Lamp Edit
New year, new you...or something like that! Here at Mitzi, we believe setting a vibe is just as important as setting your intentions. We might be biased, but creating a space that will cultivate your passions is our favorite form of self-care. While a full design rehaul might seem daunting, swapping or adding table lamps is an easy way to elevate your space.
Table lamps
, or portables as we call them in the biz, can be decorative or task-driven, adding beautiful layers of light throughout a room. Because they aren't hardwired or permanent fixtures, they are considered a transitional lighting piece that can move from room to room over time. Maybe you're renting a chic studio with hopes to move into a larger home in the future. A swoon-worthy table lamp could easily transition from a nightstand to a console later on. Instead of settling for something mediocre, we love the idea of investing in a beautiful design you will love for years to come. Our table lamp collection features pieces crafted in timeless materials like ceramic, crystal, and porcelain, ensuring longevity as you move through different stages of life.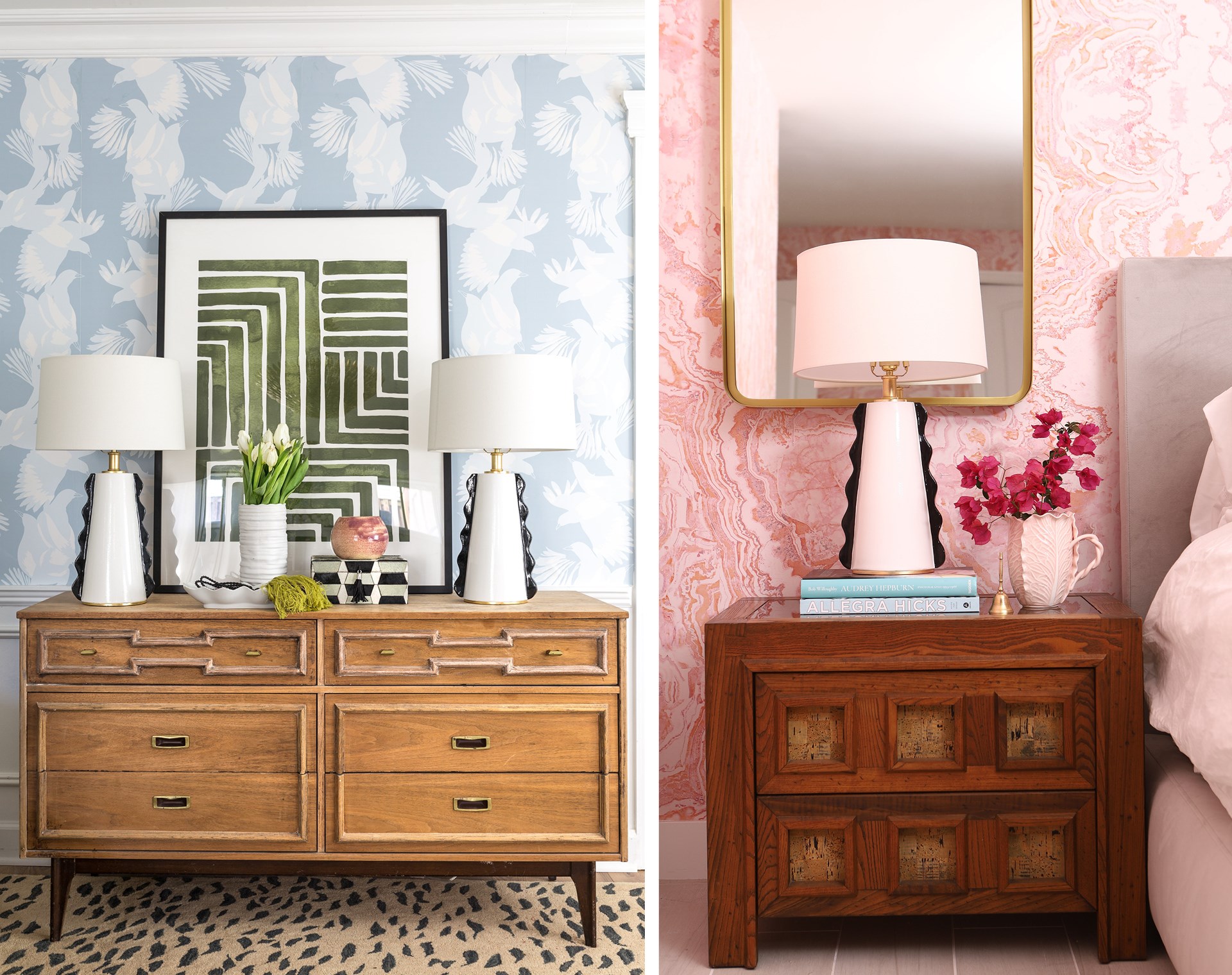 L to R: Faith Table Lamp | Design: Jewel Marlowe of Jeweled Interiors | Design: Kelly Golightly
From bedside lamps to deskside torchieres, we've got you covered. Are you a fan of classic design? More into boho? Always ahead of the trends? Have absolutely no idea? No worries! No matter where you fall on the design spectrum, we're here to help. Read on for some of our favorite styles.
The Classicist:
A traditionalist at heart, you love timeless designs that are always in style. Look for vessel-shaped silhouettes, feminine finishes and delicate accents like brass.
Nicole Table Lamp | Design: Mallory Fletchall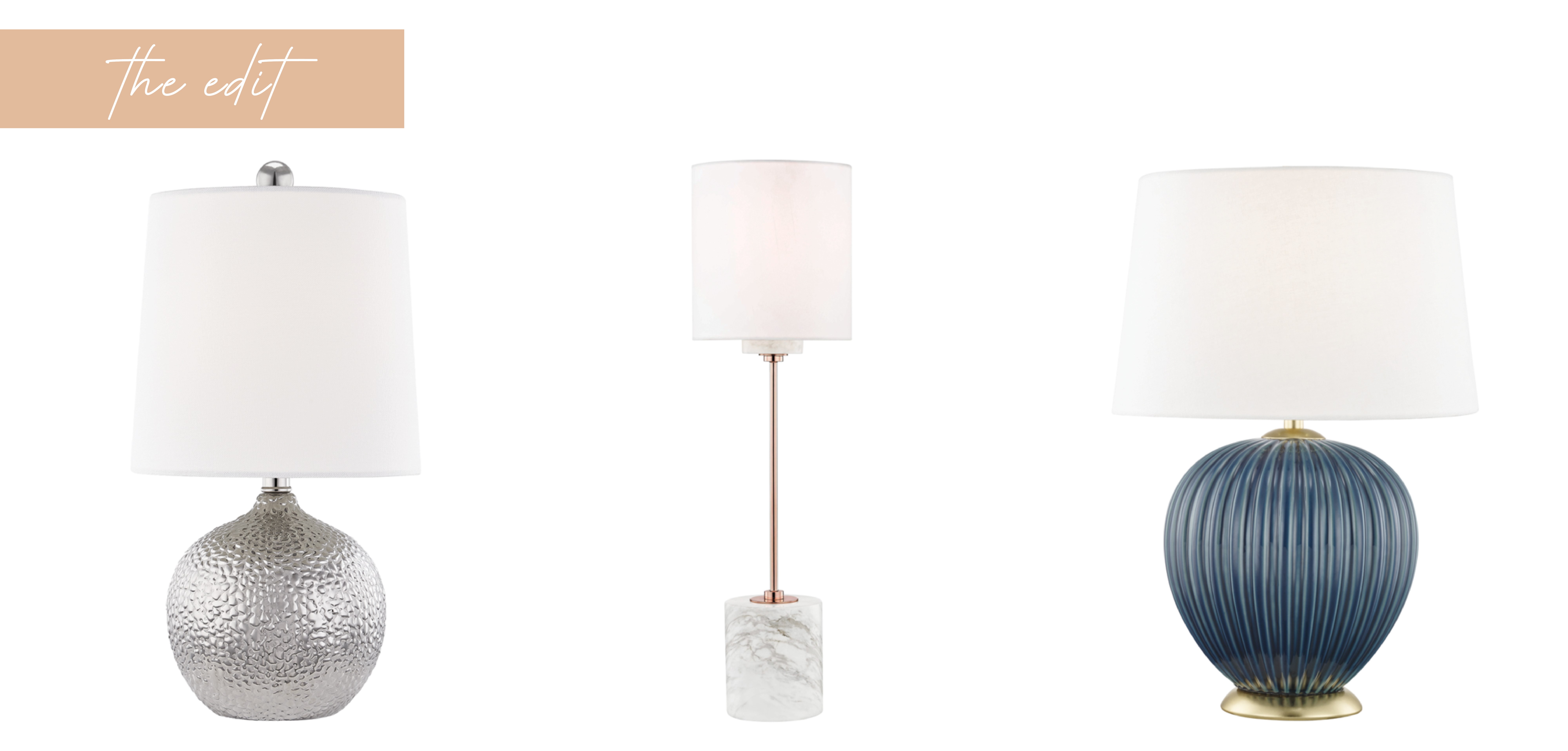 The Boho Babe:
You're drawn to ornamental designs that have a handcrafted nature about them. Cool yet collected, these styles feel right at home next to vintage treasures, layered among natural textures and textiles.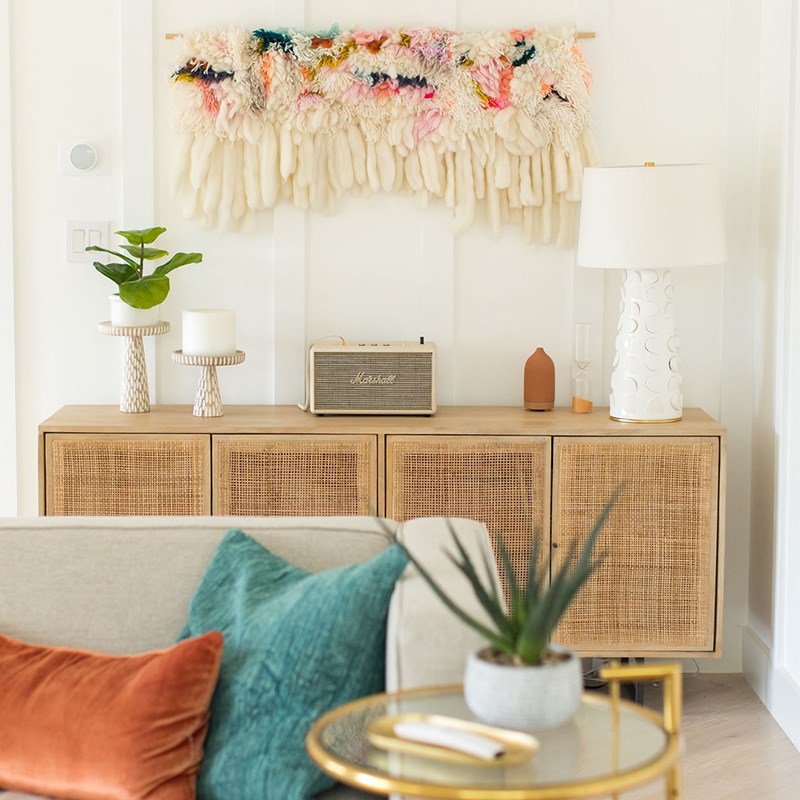 The Trendsetter:
The bolder the better is a mantra you live by. Unique shapes, mixed finishes and statement-making looks set your aesthetic apart, leaving friends asking "where'd you get that"?!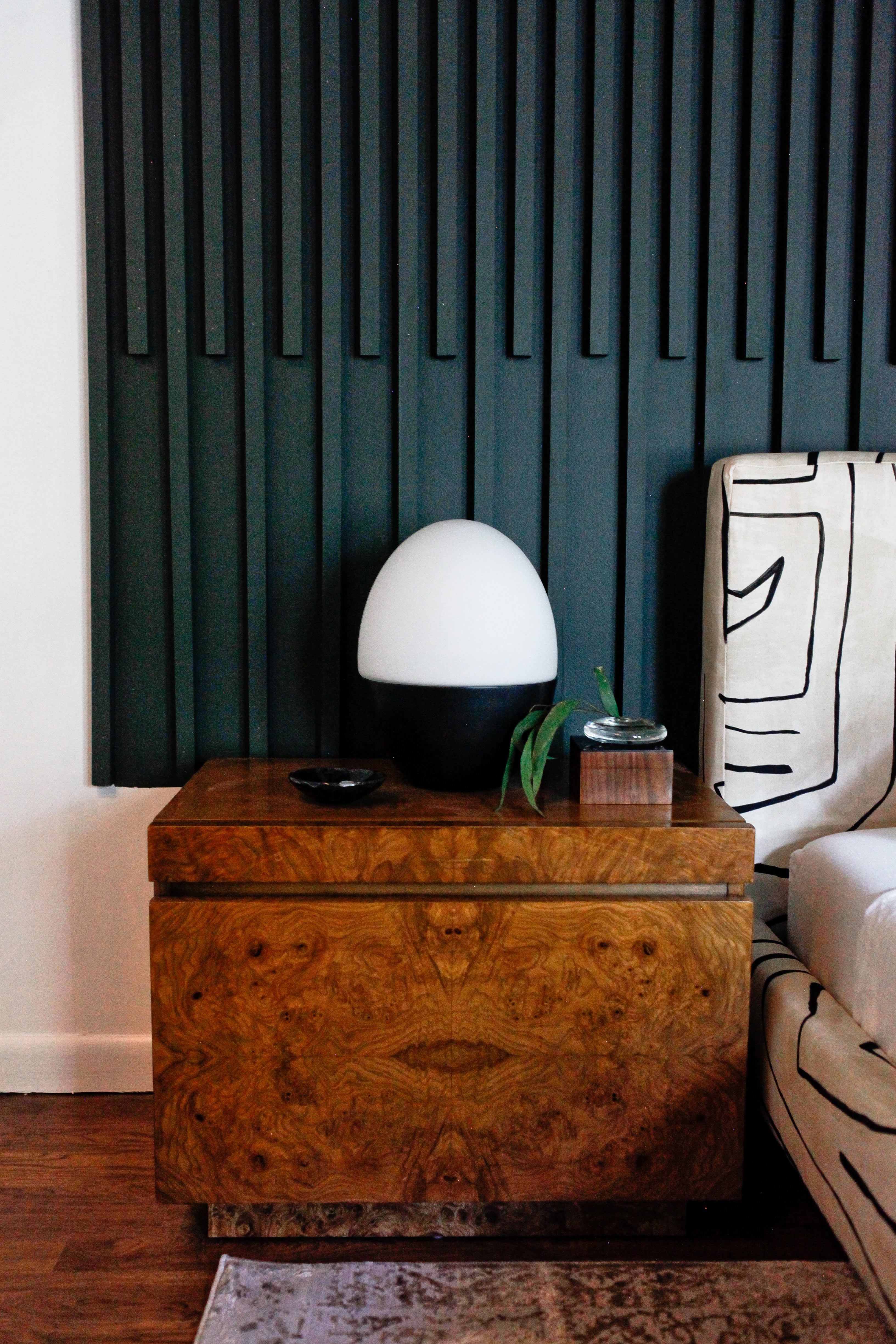 Orion Large Table Lamp | Design: Carmeon Hamilton | Photography: Kim Thomas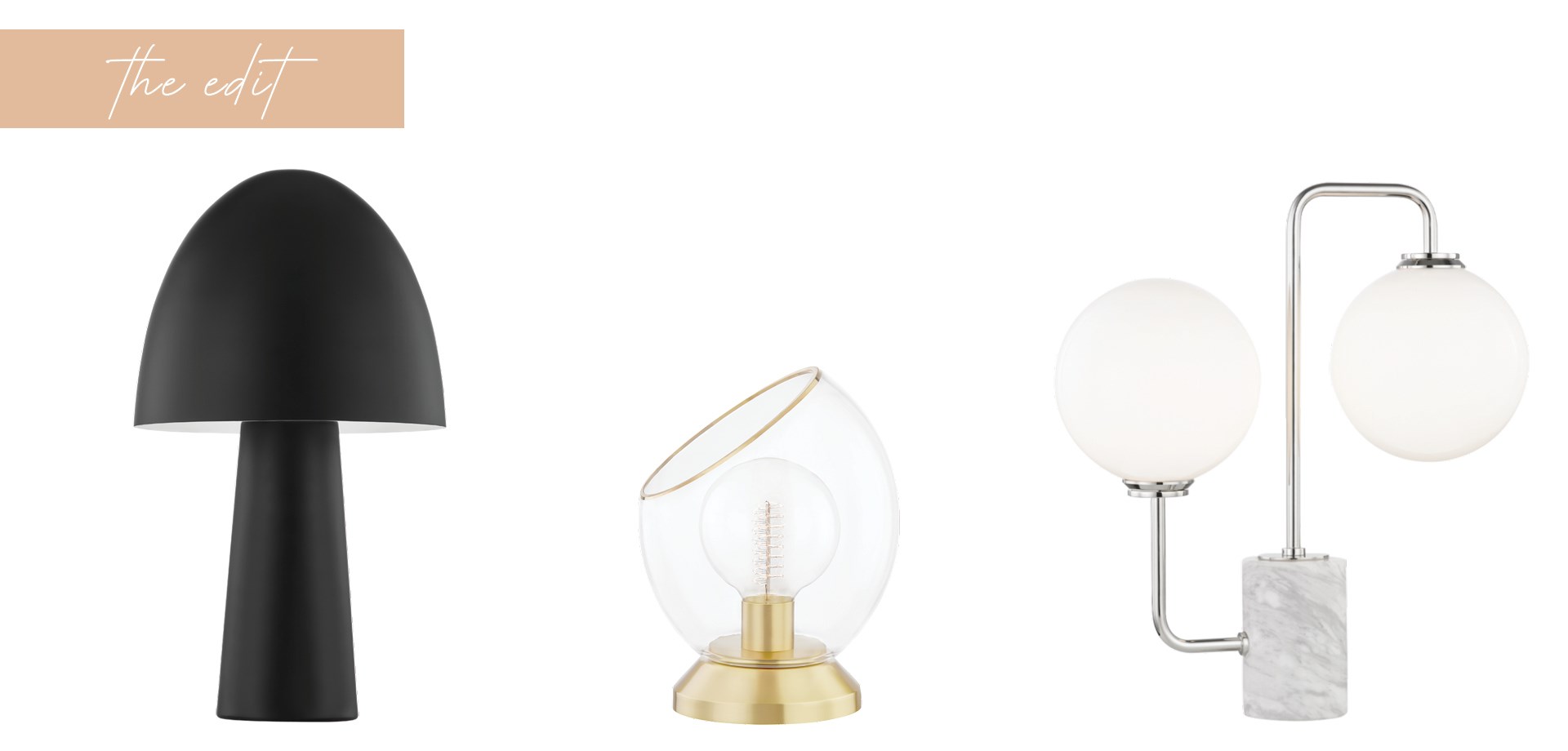 Explore the complete Table Lamp collection
here
.