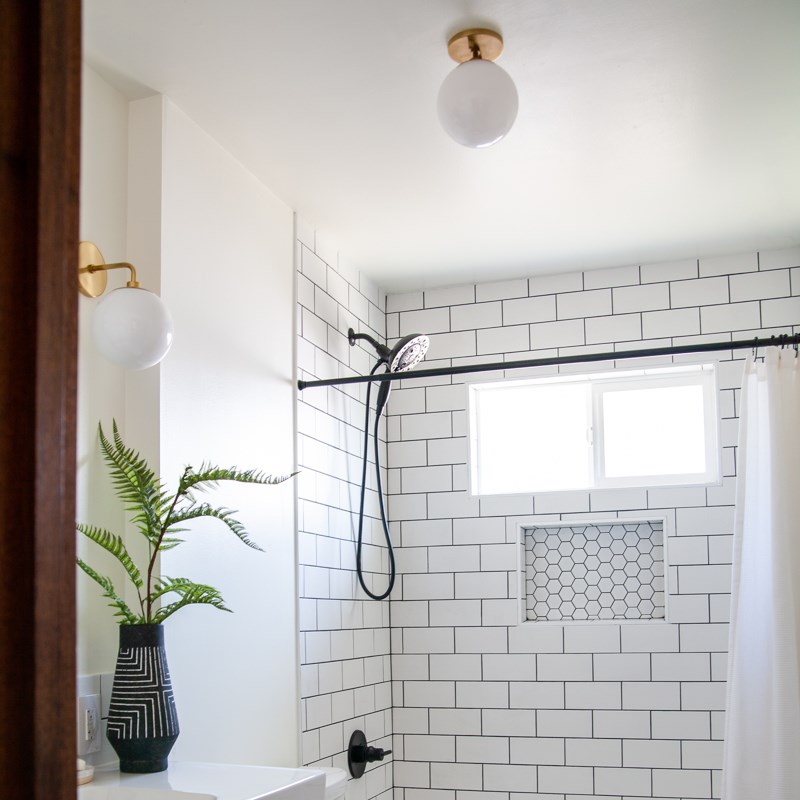 Education
Light Lessons: The Three Layers of Lighting and How to Use Them
Maybe you've got a five-year plan or if you're really ambitious you've crafted a ten-year plan, but what about a lighting plan? Wait, what? Yep it's a thing and it's the key to a beautiful, well-lit home. The first step is learning about the three layers of lighting (ambient, task and accent) and how to use them. So if you're ready to say buh-bye to the builder-model flush mount that mocks you every time you walk in the door, read on.
Layer 1: Ambient
As the name suggests, ambient lighting is the glow that is all around you (no, not your personal aura, although that's pretty cool, too). Think chandeliers, pendants, flush and semi-flush mounts. Basically walk into any room and look up. The fixture on the ceiling? That's the ambient lighting. It's the base layer and often the room's focal point. If your lighting plan was a band, the ambient layer would be the lead singer. It's the one in the limelight. But lighting isn't a solo act, and that's where the next two layers come in.
Layer 2: Task
Now that you've got some fantastic overhead lighting, it's time to put some thought into what you do in each room…how do you live in your home? Task lighting is the workhorse of the group. Floor and table lamps or swing-arm sconces next to your favorite chair shed light on the latest bestseller in the living room; a string of pendants over the island or a single one over the kitchen sink make new recipes shine and dirty dishes glow; bath and vanity lights brighten up your morning routine. This layer gives you the right light to get the job done. Going back to the band analogy, task lighting is the literal band—the hardworking drummers, guitarists and other music makers.
Layer 3: Accent
Last but certainly not least is accent light. This layer is all about the details. Accent lighting brings shadows into the light and sets the mood of the room. Highlight a fireplace with a pair of sconces, draw the eye to a favorite piece of artwork with a picture light, place a single sconce or even a low-hung pendant over a fave family photo on a side table. You get the idea. Accent lights are the backup singers in our imaginary lighting band, the unsung heroes who bring everything together.
Here's the recap: ambient light is the overhead lighting that fills a room (the lead singer), task lighting gets the job done (the instruments) and accent lighting highlights all the little details (the backup singers). And they each play a part in creating a beautiful, well-lit home. Sounds like you've got yourself a lighting plan.