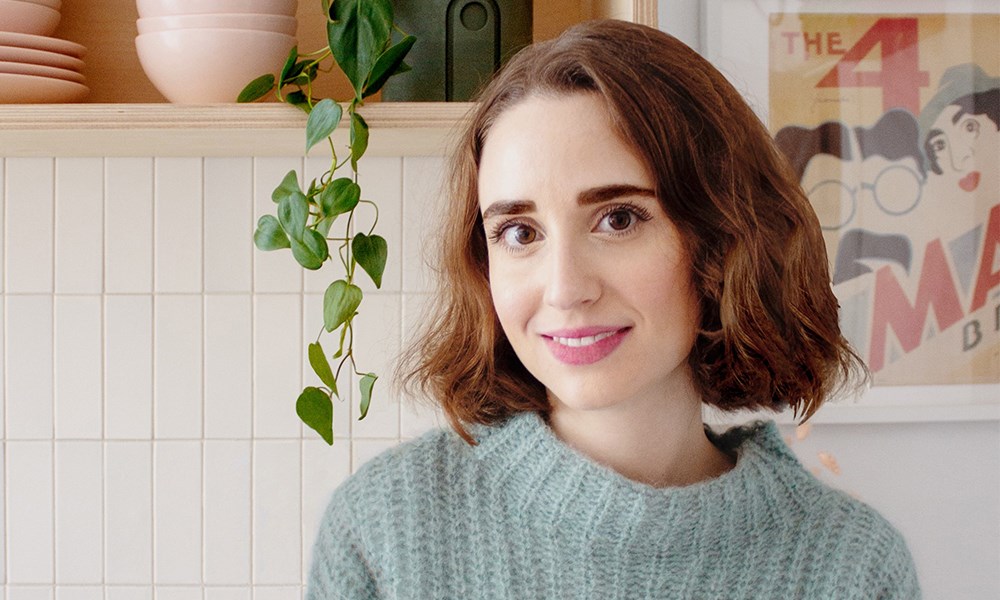 Interview
Keeping it Airy with Mallory Fletchall of @reserve_home
Tell us a bit about you and your style.

My name is Mallory Fletchall and I'm an interior stylist and content creator based in Greenpoint, Brooklyn. I live here with my fiance, David, and our two cats, Michael and Kiki. My career shifted to interiors work when we moved here five years ago after feeling incredibly inspired by the architecture of the city.

My style is constantly evolving, but I'm drawn to airy yet layered spaces. I like a neutral palette with pops of unexpected color.

How do you find inspiration?

I find inspiration in all sorts of places! At museums, art shows, looking through magazines or on Pinterest, and checking out my favorite design accounts on Instagram. I also love to take long walks in different neighborhoods in the city to take in all of the sights, especially in historic districts where the architecture is awe-inspiring.

Image Credit:

Paige Chandelier

| Design: Home: Mallory Fletchall

Was there a particular experience or piece of advice that helped shape the way you think about design?

I'm not sure if there's a specific piece of advice or experience that has shaped my thoughts on design, but over the years I've come to realize that your designs should tell a story of the inhabitants of the space. I like to keep pieces nearby that have special meaning, and design for how I want to feel in a space.

At what point in the design process do you begin to think about lighting?

It depends, but many times the lighting will be the inspiration for a room, so it comes to mind first! Regardless, lighting always plays a pivotal role in the design process.

How would you advise readers to think about lighting and how it affects a space?

Lighting choice is much more than a design decision. Sure, light fixtures can change a focal point of a room or transform the look of a space, but lighting also affects the mood of a room. I used to think of lighting only as a necessity. I thought about it only as a means to fill a space with enough light. However, I have since realized that through lighting, you can create your ideal room mood depending on your needs. Do you want your family room to feel cozy at night? I would suggest adding some dimmable table lamps. Do you want your laundry room to feel bright and airy? Bring in a few sconces or a pendant light fixture. Lighting is everything, as they say.

Image Credit:

Paige Linear

| Design: Home: Mallory Fletchall | Photo: Heidi's Bridge

Do you have any tips for choosing the right lighting fixture for a space?

Spatially, you want to choose light fixtures that won't overburden the space. If you have tall ceilings or a large space to fill, I would look to add a chandelier. I love pendants in a smaller area that you want to highlight, i.e - a dining nook. Sconces are great in the bedroom, but I also love seeing them above open shelving in a kitchen, office space or laundry room. All this is to say, I think it's great to think outside the box when it comes to lighting. Figure out the necessary proportions and the style you want and go from there! Also, lamps, always add lamps if you can.
SHOP MALLORY'S PICKS