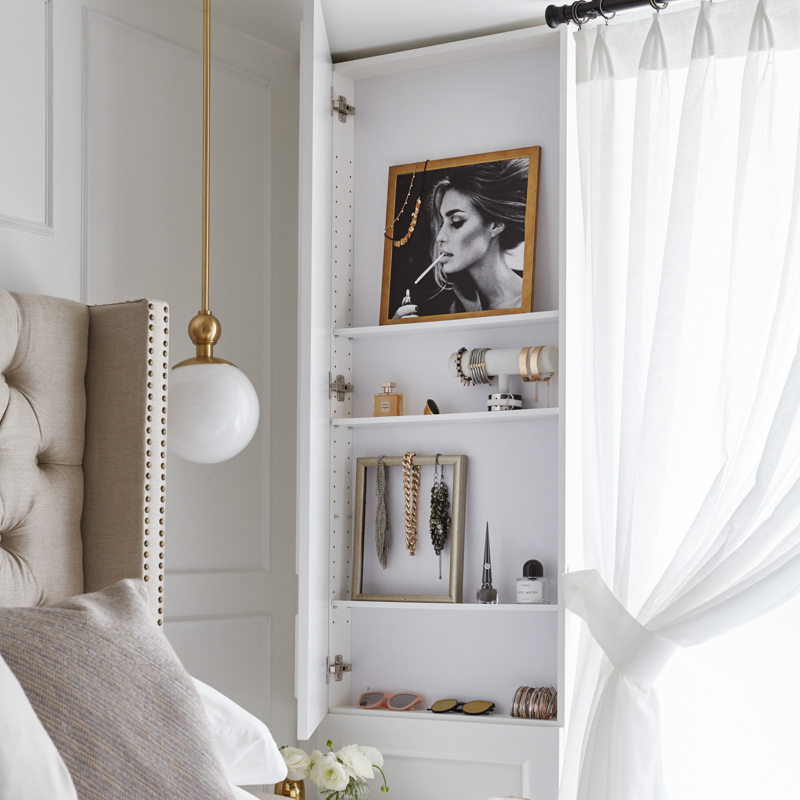 Design
How to Elevate Your Bedside Vibe
At Mitzi, we love nothing more than spilling tea...design tea that is! We believe everyone deserves good lighting and we've created a pretty rad community built on this exact ethos. From interior designers and stylists to rising stars in the social sphere, we're constantly inspired by the bold and imaginative ways people integrate Mitzi light fixtures in their homes and projects.
Today, we're sharing how to elevate your bedside vibe with lighting. Beautiful lighting, that is. While table and floor lamps are the standard bedside companions, we want you to think beyond the status quo and consider wall and pendant lights as well. When we say lighting has the power to be transformative, we mean it. Keep scrolling to see how some of our favorite Mitzi muses have layered pendant lights and wall sconces into their bedroom designs.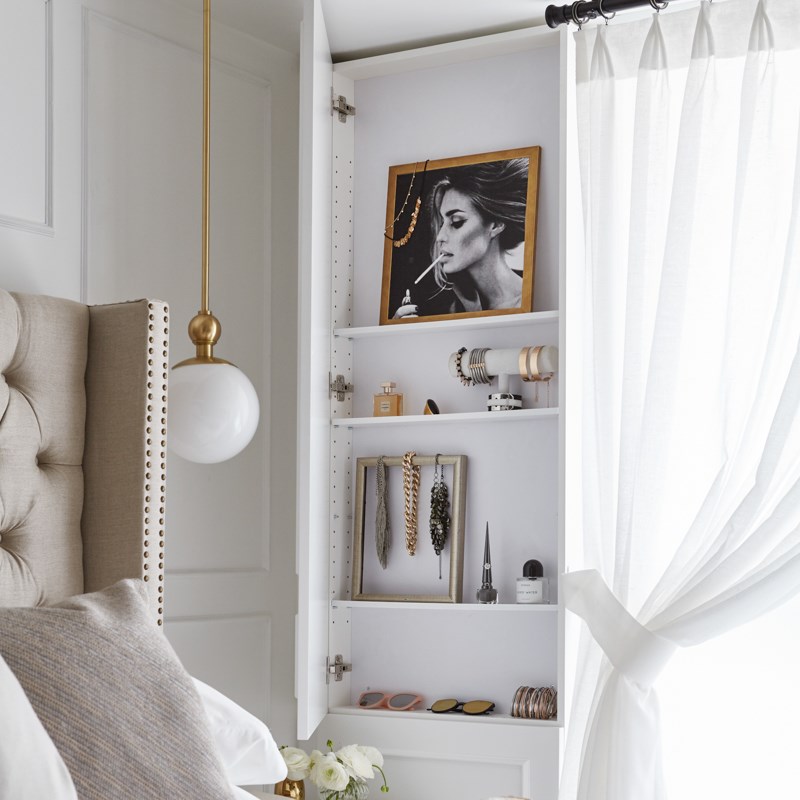 Daphne Pendant | Design: Stacey Cohen Design
Hanging pendants lend an easy elegance to bedrooms. Not only are pendant lights functional but they offer a space-saving solution for narrow niches that would be overwhelmed with a traditional table lamp. Here, the Daphne Pendant is framed beautifully by traditional wainscoting, its petite silhouette fitting perfectly behind a recessed wall panel.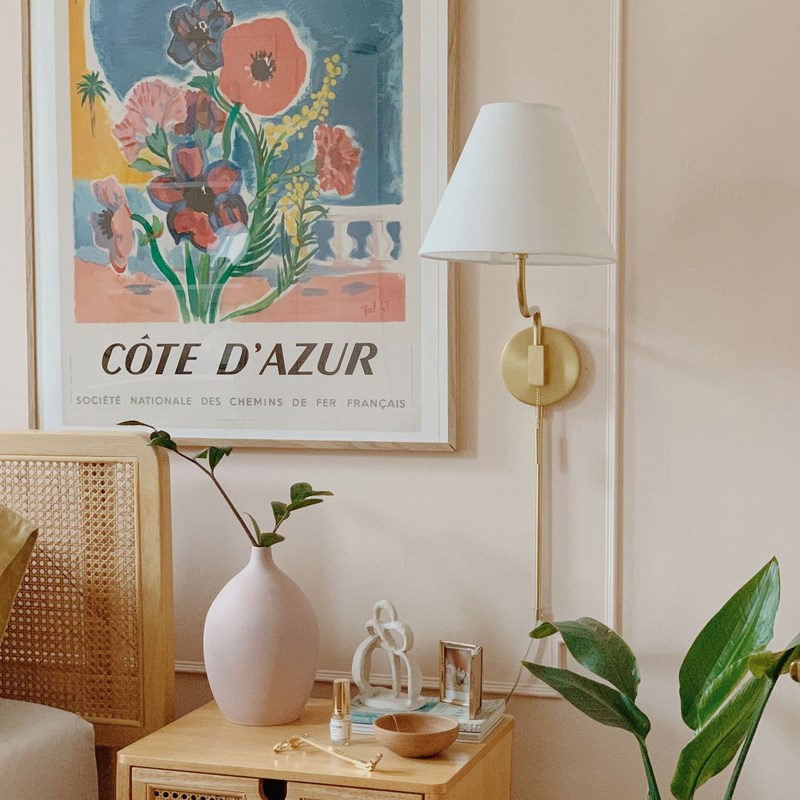 Patti Plug In Wall Sconce | Design: Mallory of Reserve Home


While it's easier than you think to get a pendant or wall sconce installed by an electrician, we understand you might not have the budget or time to coordinate hiring a professional. Enter, plug in wall sconces. Plug-in wall sconces do not require any hardwiring and can be plugged into an existing electrical outlet.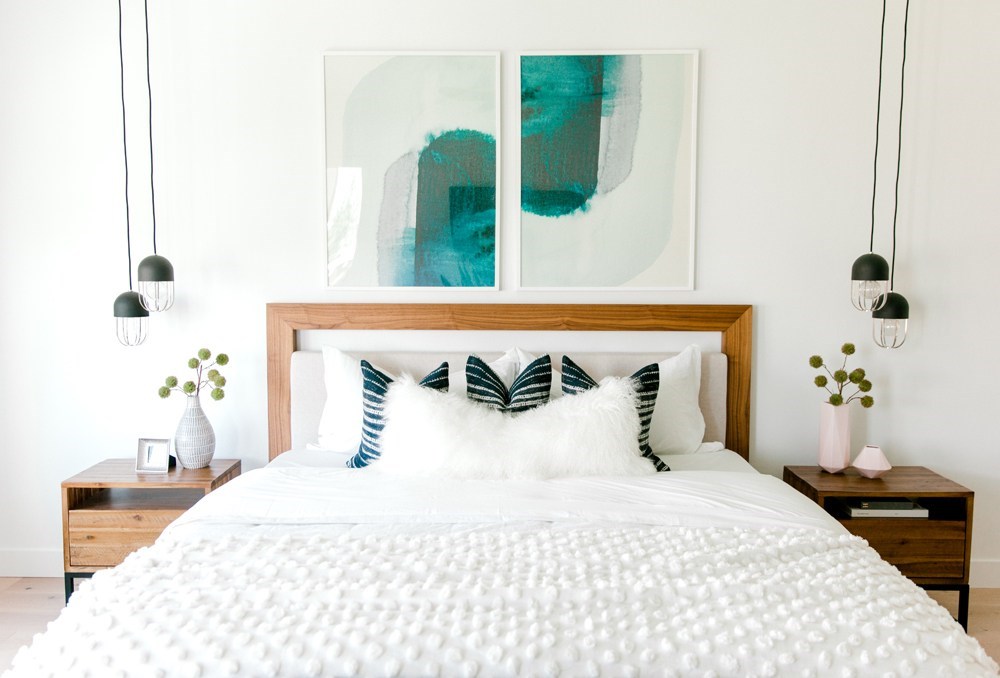 Haley Pendant | Design: Ashley Cooper Design | Photo: Aubrey Taiese Photography
Why settle for one bedside pendant when you can have two? This layered look by Ashley Cooper Design features a contemporary pendant light in pairs, staggered oh so chicly for a super cool effect.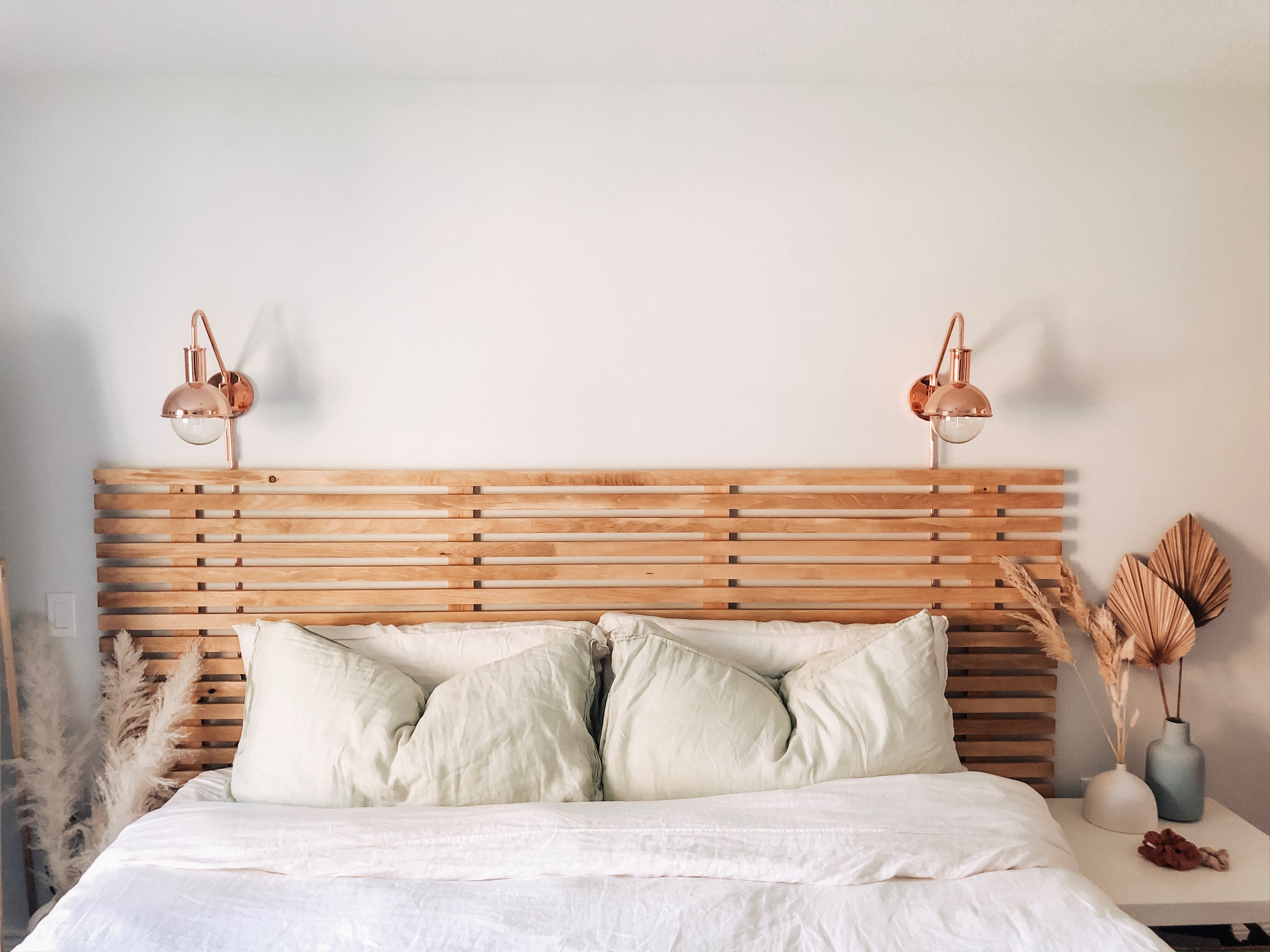 Riley Plug In Wall Sconce | Design: Mahria Murr


Think outside the box when it comes to placement. This bohemian retreat features two plug-in sconces installed over a bed frame, taking task lighting to the next level. Ideal for reading, meditating or let's be honest—scrolling—overhead sconces provide the perfect spotlight and free up space for bedside styling.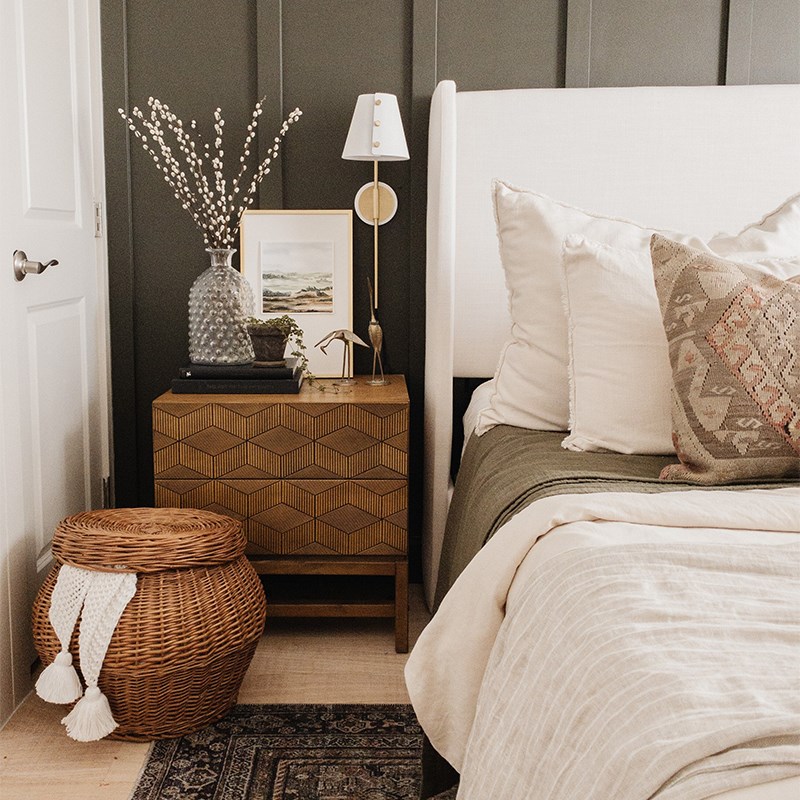 Meta Plug In Wall Sconce | Design: Zenia Olivares
Wall lighting doesn't have to be intimidating. Whether you opt for a plug-in option or a hardwired fixture, rethink your bedroom design to include thoughtfully crafted lighting. You've perfected your living and entertaining spaces, maybe even your WFH setup...now show your bedroom some love!


SHOP THE EDIT