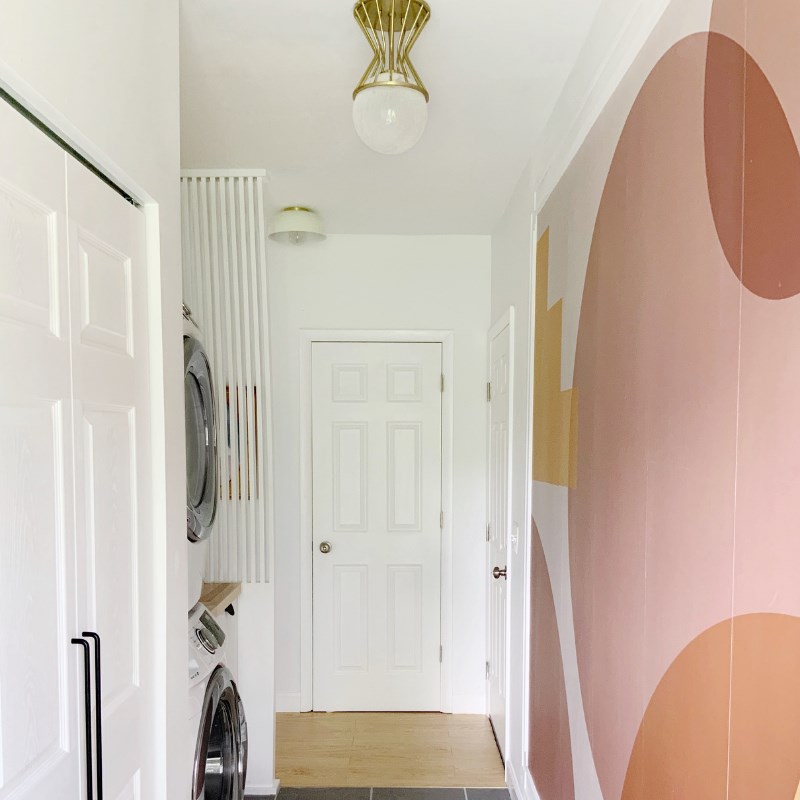 Education
Good, Clean Fun: Lighting the Laundry Room
Oh, laundry. It's a dirty, never-ending job. If you counted up all the hours you spend doing it your jaw would drop. But at least you're not down at the river beating the dirt out of your jeans with a rock! Seriously though, laundry doesn't have to feel like a chore when you transform your laundry room into a bright, relaxing space you actually look forward to being in. So let's sort through lighting the laundry room.
If your home has a dedicated laundry room, first of all, congrats. Second of all, it's probably tucked away off the kitchen, in the mud room or maybe even down in the basement. It might not get much natural light so the right overhead lighting can quite literally lighten the load. Since most laundry rooms aren't very big a flush or semi-flush mount should be enough to light it from above. Choose a bold, metallic fixture to brighten the space and your mood or keep things neutral to give the room a fresh, relaxed vibe.
The laundry room doesn't need much more than a bright overhead light, but a strategically placed down-light sconce can help you search for stains and pair up any socks the dryer managed not to eat. Laundry days are going to happen whether you like it or not, so you might as well wash, dry and fold in a well-lit, stylish space.