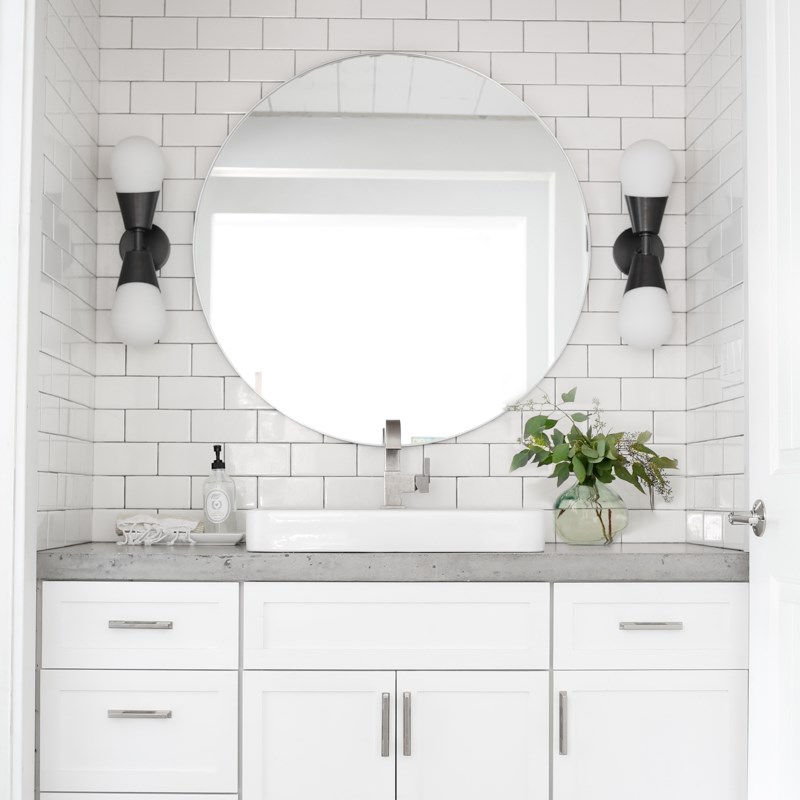 Education
Get Ready, Get Set…Glow: Lighting the Bathroom
The bathroom is a room on the move. It's the place where you put on your game face every morning and take it off each evening. Where you get ready for the day and settle in for the night. In a space where you're always on the go, it's easy to forget to stop and take a moment for yourself. But the bathroom can be a hidden oasis in the middle of everyday chaos; a spa-like space where you not only make yourself look good, but one that makes you feel good too. Enter beautiful lighting. Give your bathroom a little lighting love to take it from essential to exceptional.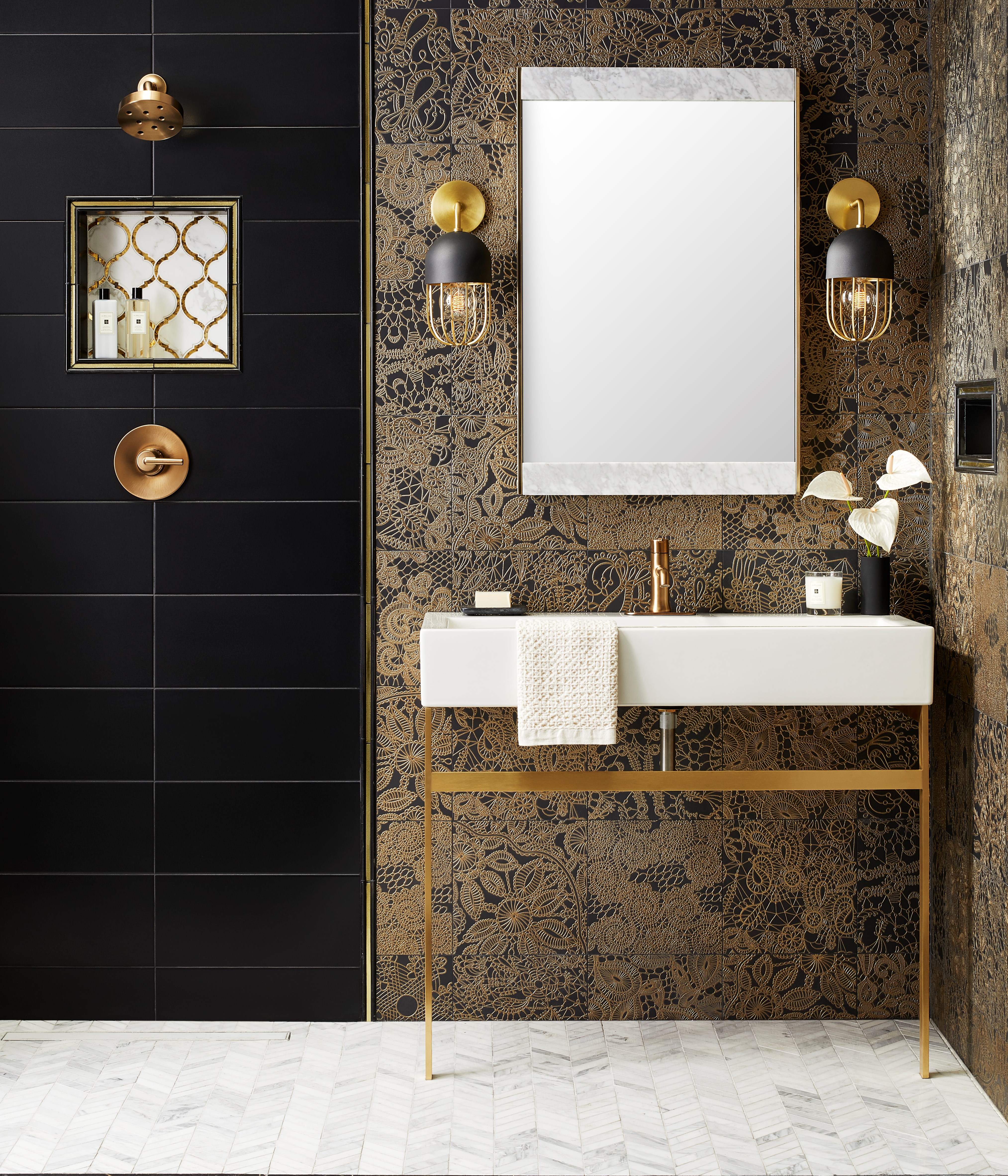 Image Credit:
Haley Wall Sconce
| Design: The Tile Shop
Bathrooms are as different as the homes they're in. They range from sprawling ensuites with double or triple vanities to pretty little powder rooms with the basics. Overhead lighting showers the bathroom from above and bathes the entire room in light. Flush and semi-flush mounts are excellent choices for any-size bathroom. They come in a ton of design styles and finish options so choose something that suits the space and soothes your soul. If you have a stand-alone tub in the ensuite (bathroom goals, anyone?) put a chandelier over it and soak in all that beauty. A one-light pendant is perfect for a petite powder room.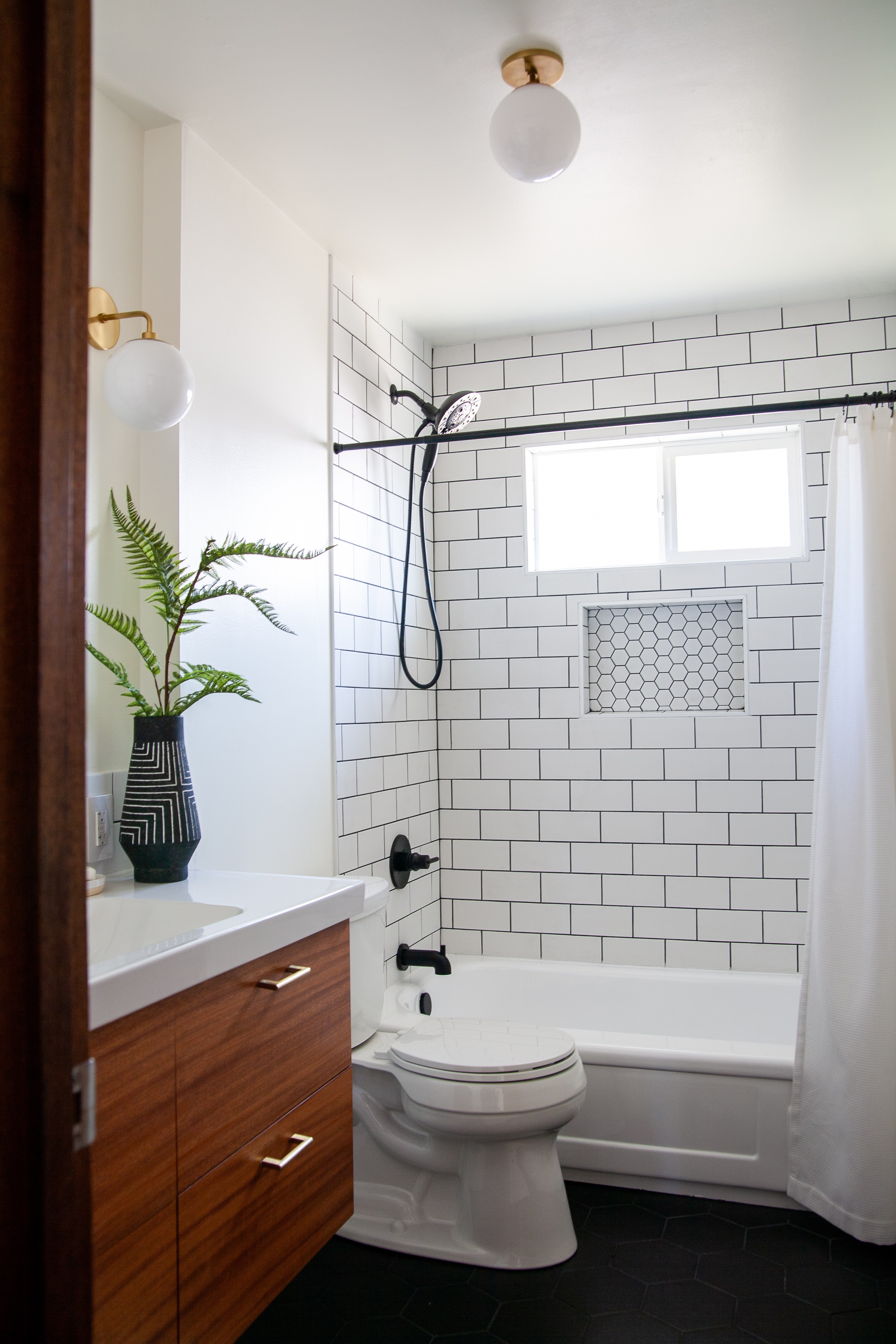 Image Credit:
Stella Flush Mount
| Design: Suzannah Stanley
Mirror, mirror on the wall, what's the best way to light it all? The mirror above the vanity gets more face time than your iPhone. It's so important there's even an entire lighting category devoted to it. Bathroom vanity fixtures are multi-light wall sconces designed to hang horizontally over bathroom mirrors. They shine light downward to prevent mascara mishaps and make sure you don't miss a spot shaving. Mount sconces on each side of the mirror to add even more glam and glow.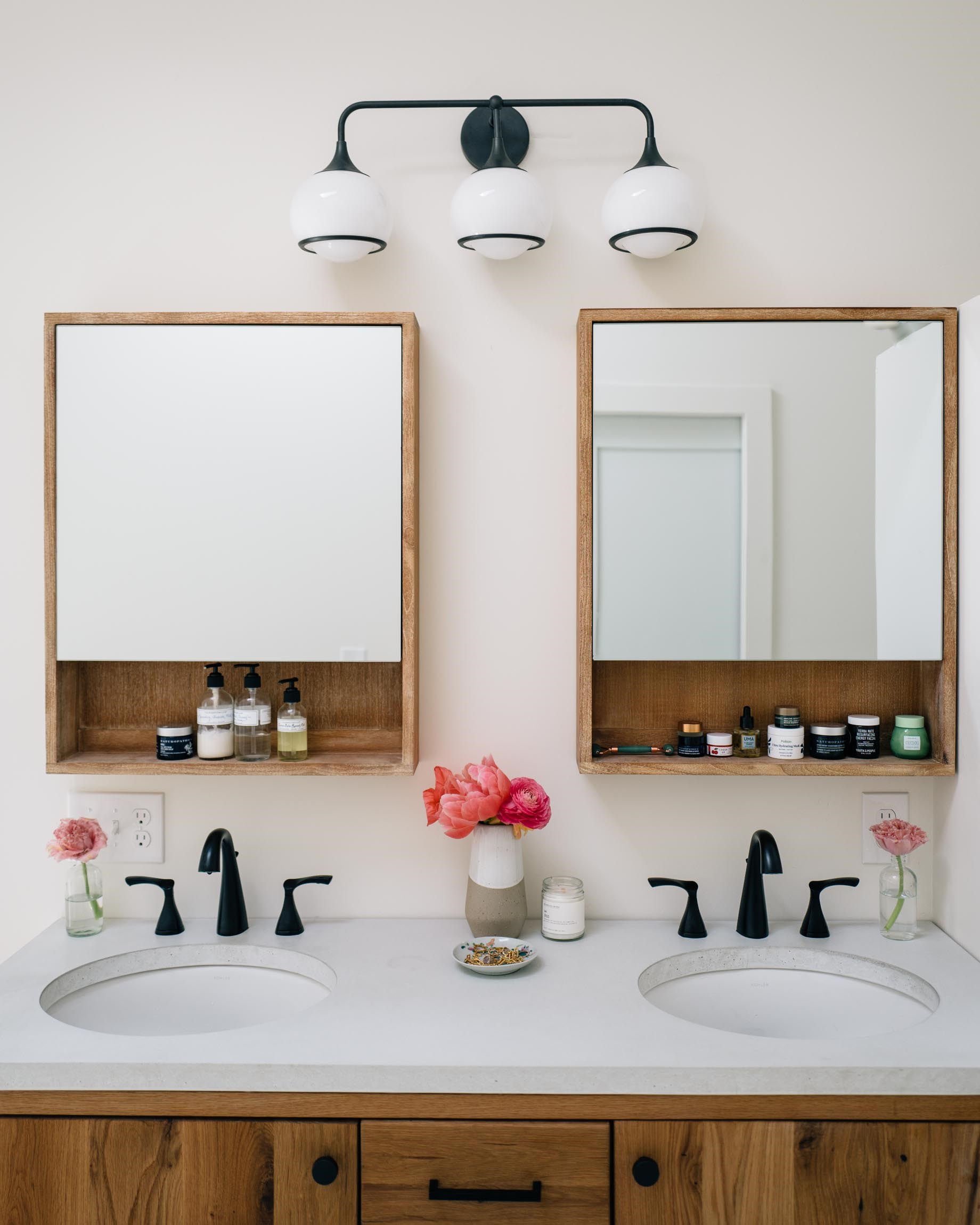 Image Credit:
Reese Bath Bar
| Design: Home: Jess Ann Kirby
Let's finish with finishes. There's absolutely nothing wrong with going all matchy-matchy with the metals in the bathroom. Faucets, mirrors and lighting fixtures in the same metal finish give the room a clean look. But you can also mix and match to the max—because who doesn't love a little bling? Start with a main metal then sprinkle others throughout. Wouldn't it be cool if you could get free metal swatches to make sure it works as well IRL as it does in your head? Yeah, we thought so too.
Tips & Tricks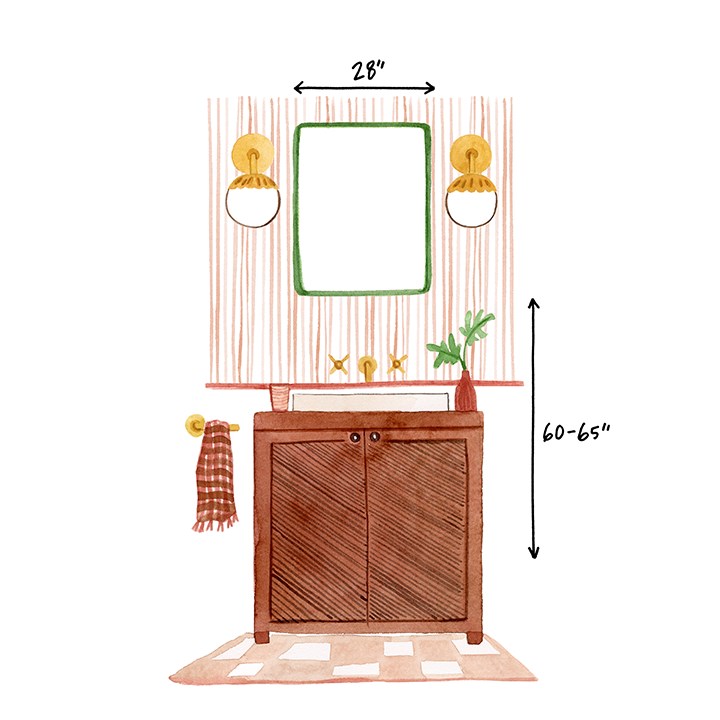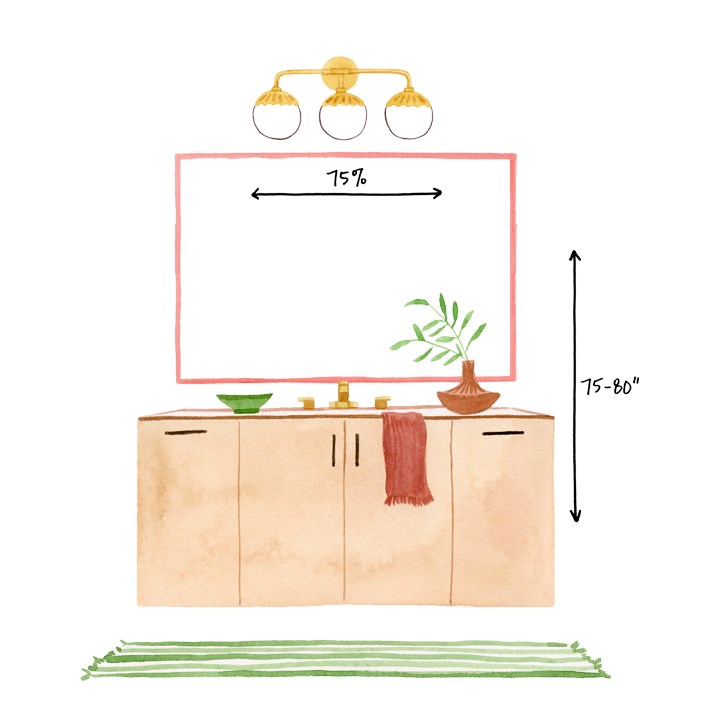 How far apart should I place my sconces beside my mirror?
Side mounted sconces should be about 28" apart. If your mirror is centered above the sink, mount fixtures just a few inches to the left and right of the mirror—as close to your face as possible.
How high should I mount my sconces?
For side-mounting, about 60–65" of space between the floor and the midpoint of the sconce backplate. For a bath bar, about 75-80".
How long should my bath bar be?
The width of the fixture should be approximately 75% of the mirror's width.