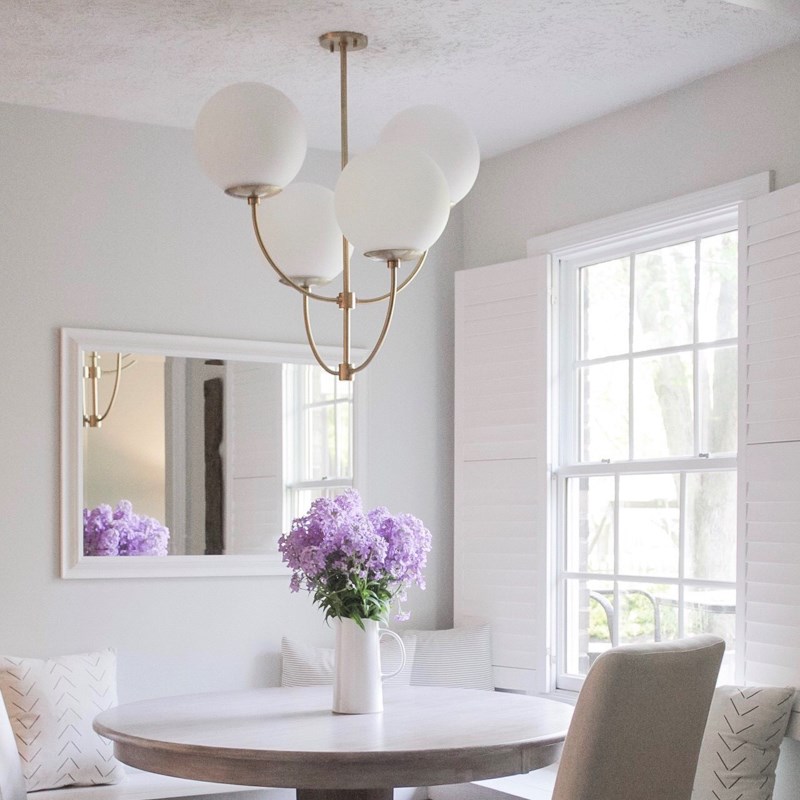 Education
From Formal to Family-Friendly: Lighting the Dining Room
Remember when the dining room used to sit dark throughout the year, only coming into the light on holidays and special occasions? Well, those days are dunzo. Today's dining room tables double as mail-sorting centers, gift-wrapping stations and makeshift desks. They're where epic LEGO building sessions take place, Monopoly boards take up real estate for weeks on end and jigsaw puzzles take form. And oh yeah, you occasionally eat at them too!
For the main course, let's devour overhead lighting. A big, bold globe chandelier easily and evenly brightens up the entire room. Choose one with a polished nickel finish to keep things clean or go for an aged brass or polished copper finish for something more subdued. There are also linear chandeliers with baton-like arms that shed light horizontally or vertically. Whatever chandelier you choose for the dining room just make sure it feeds your appetite for style. Many chandeliers come in multiple widths so you can choose just the right size for your space. Just make sure it's centered over the table, not in the center of the room, and consider adding dimmers to set the mood.
While a chandelier centered over the table is the obvious choice in the dining room, it's not the only choice. Pendants also have something to bring to the table. A single larger pendant works well over a smaller table while a pair of pendants can float fabulously over opposite ends of a larger one.
If you don't have an eat-in kitchen and actually dine daily in your dining room, choose an overhead fixture that is just as comfortable with take-out as it is with a 4-course feast.
Dining rooms don't need much more light than what comes from above. But a sconce or two mounted alongside windows can add a more formal feel to the room. Sconces or picture lights can also be used to highlight artwork or whatever you have floating on a floating shelf. A table lamp can lighten up a bar cart or buffet and can also serve as mood lighting when the overhead light in the room is switched off.
Tips & Tricks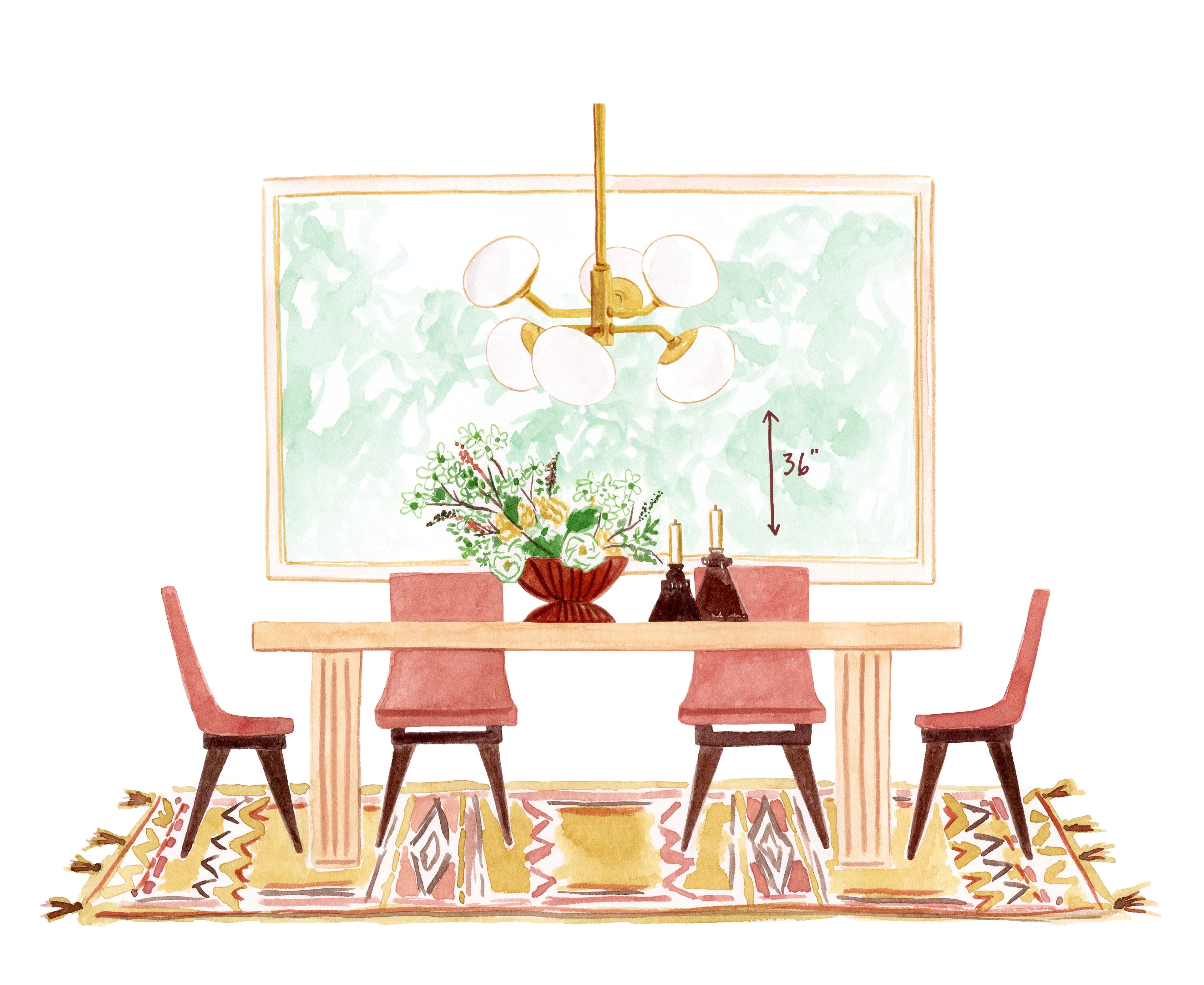 How big should the chandelier over my dining room table be?
Keep 36" between the table and the fixture's lowest-hanging point. For round tables, compare the diameters of the table and the fixture, aiming to keep the fixture 12–18" back from the ta­ble's edge. For a rectangular table, the ideal width is 6" less than all edges of the table.