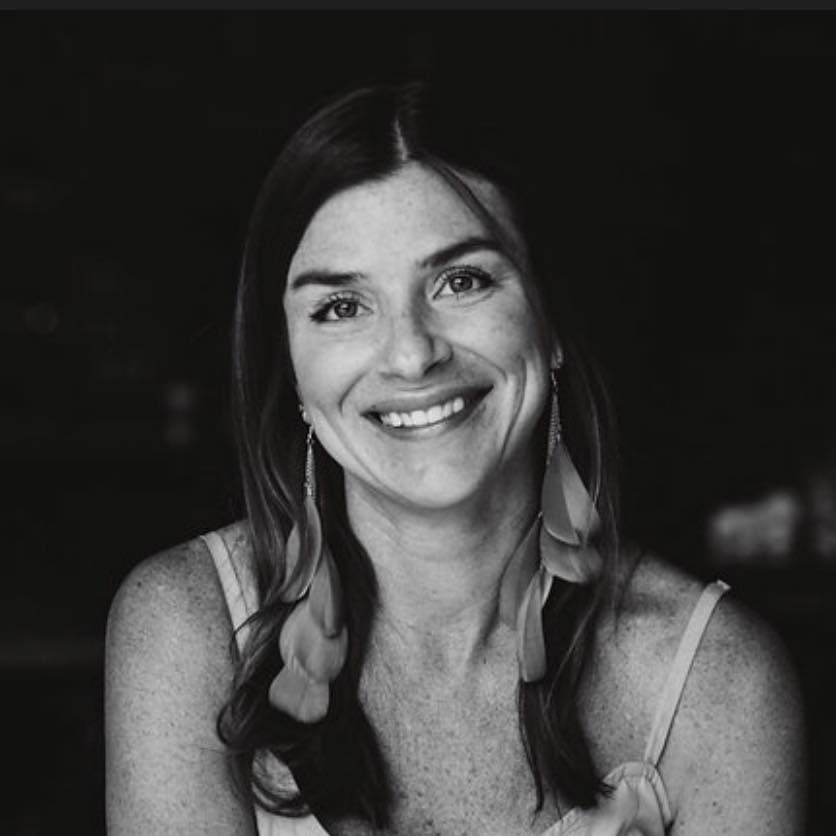 Design
Color Therapy w/Natalie Papier
In a world where neutral has become the new norm, Natalie Papier dreams in color. As a designer, artist, and influencer, Natalie runs Home Ec., a vintage-driven and eclectic interiors firm that embraces the obscure. At the forefront of Natalie's practice: color. Bold, beautiful, color. Whether you're looking to dive in with a vibrant statement wall or dip your toes into color with a bright upholstery piece or table lamp, we hope our conversation will enlighten and inspire you to layer different hues into your space.
Q: Where did your passion for design come from?
I have had a lifelong love affair with art starting with the first art classes I took at age 5. Since then, my career has developed organically through my background as an artist when I started using my own home as my canvas. I love exploring with bold colors and spaces that make a statement about the people living in them. There are always unexpected ways to bring a home design together in an original way and I have become deeply passionate about bringing that unexpectedness into my spaces.
Q: Color is a core component of your design ethos; what draws you to color?
I truly think this goes back to first exploring color in art. Mixing and experimenting with how color can make you feel. There is such a strong visual statement that happens when you bring color into a room. I love the physical and emotional response colors can bring into a design. The energy of color is really fascinating to me. I always say, there are a lot of flavors out there. So why limit yourself to vanilla?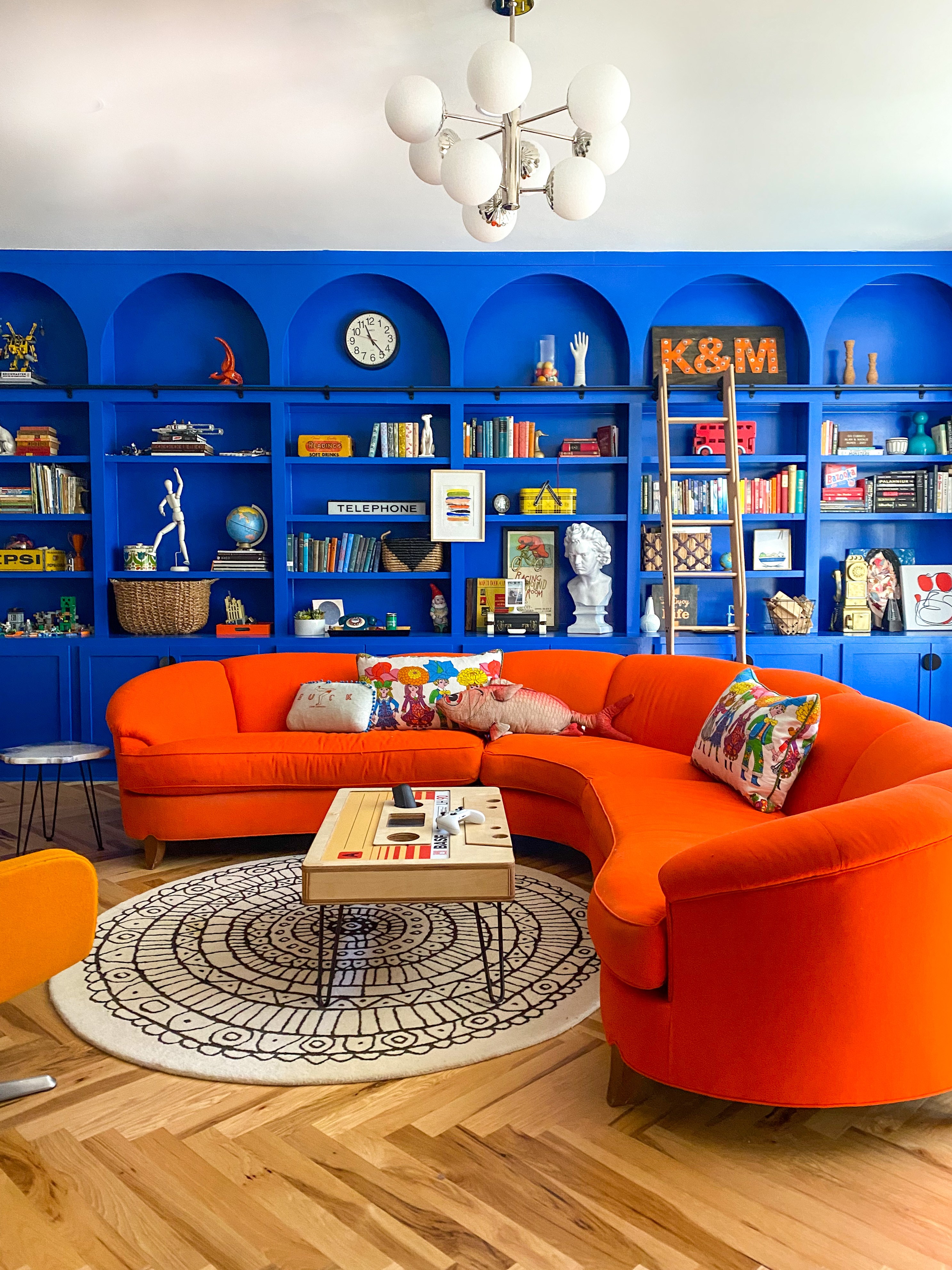 Paige Chandelier | Design: Natalie Papier
Q: How can color influence your mood?
Color is such a powerful design tool. There is a visceral reaction to a room with bright colors. It can bring energy, joy, inspiration into a space. The same way dark colors can make a room feel moody. For me it's about experimenting with the mix of colors to find a balance and harmony to the room design and function. Color just gives you an opportunity to bring serenity or excitement into a space in limitless ways.
Q: Your electric blue den was one of our favorite transformations from 2020. How did you choose the color and do you still love it a year later?
Thank you so much! My process actually feels kind of silly but I typically go to the paint store and grab any and all samples that I feel a pull towards. Then I surround myself at home with said samples and sit with them until I feel inspired. From there I think it's important to be IN the actual space with the color samples (whether you are going off the little chips or you have a big board paint sample) to see how the color reads in the room itself. I made a game-time decision to go with the bolder of the two blues I had narrowed it down to the day before. It made me nervous but I find that the riskier choices are the ones I typically end up loving the most in the end. And yes, a year later I still love it.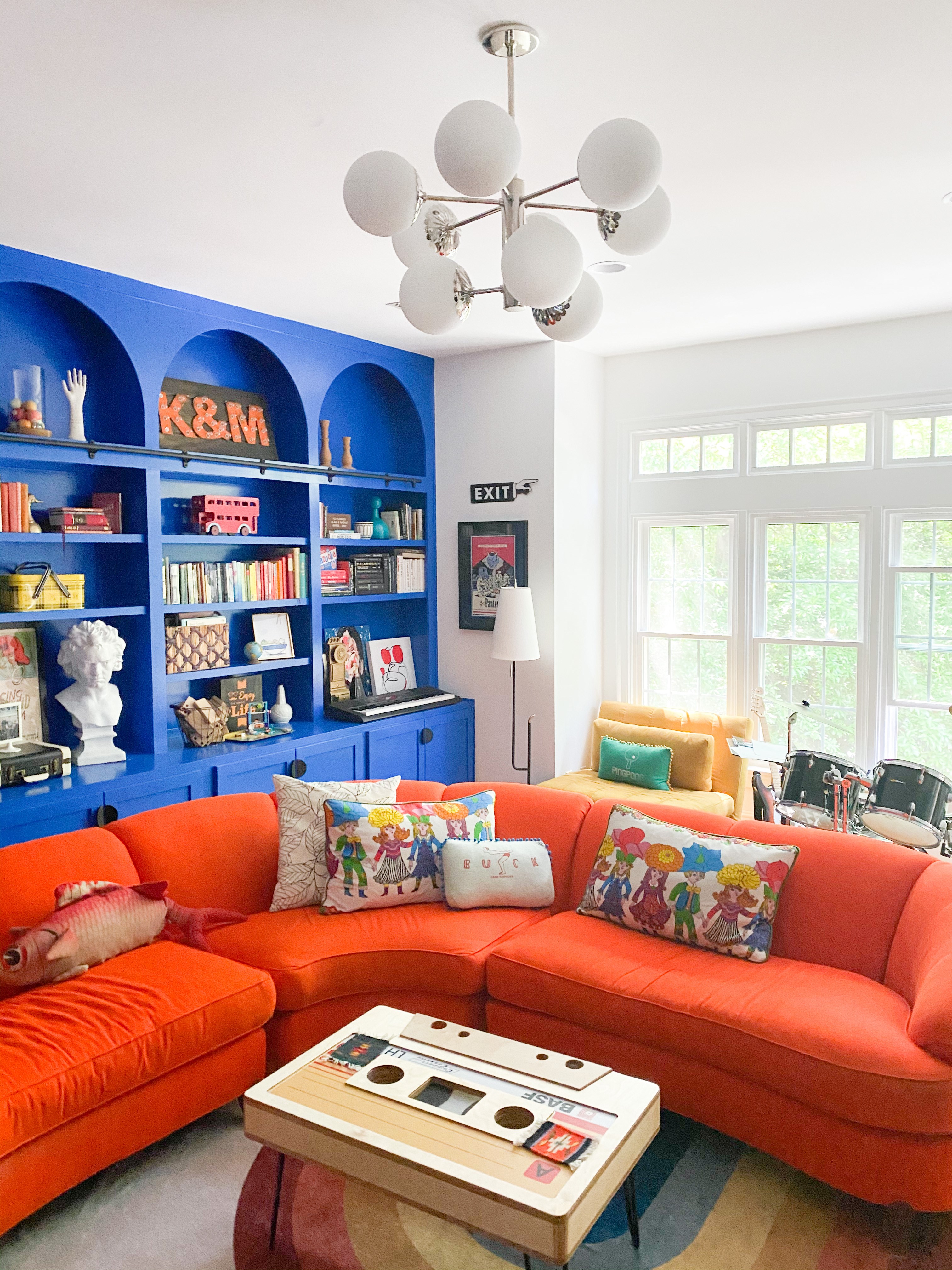 Paige Chandelier & Lillian Floor Lamp | Design: Natalie Papier
Q: What is your advice for people who might be uneasy about integrating color into their space? How can they start slowly?
So many ways for you to start slowly introducing color into your home from starting with pops of color in pillows/throws/small accessories that are easy to change out. From there, you can think bigger with art, furniture, rugs with color until you find a balance that speaks to you!