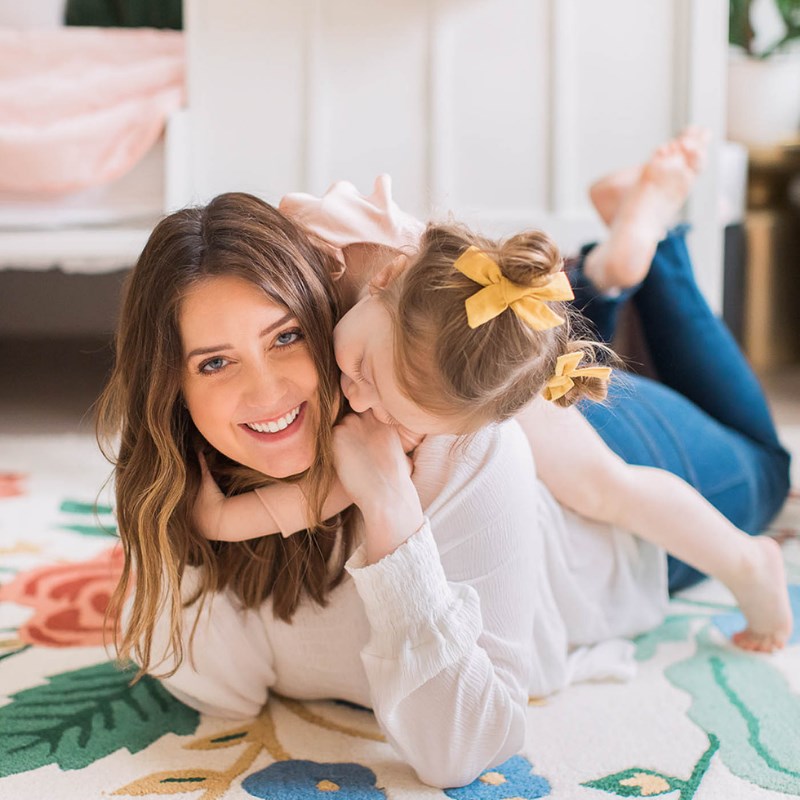 Interview
Ashley Rose of @sugarandcloth shares insights into a colorful life
Tell us a bit about you and your style.

I definitely have an eclectic taste when it comes to interiors. I love a little bit of everything, but I always lean towards modern, yet cozy when it comes to my own home.

How do you find inspiration?

Color schemes and textures are some of my favorite inspirations, and I'm always the most inspired by traveling to new places, shops, or restaurants.

Image Credit:

Alyssa Chandelier

| Design: Ashley Rose

When did you first know that you were destined to design? Was it something you always knew or was it more spontaneous?

It was definitely spontaneous! I've always been a DIY'er at heart, and it wasn't until I started trying my hand at larger home decór projects that I really started to love the design process.

Was there a particular experience or piece of advice that helped shape the way you think about design?

Honestly, I think social media has proven to be pretty liberating when it comes to design. Before the online landscape, you would never be considered a "designer" without a desk full of credentials, but now people really enjoy following the process from someone that they can relate to and see themselves in.

What's your favorite room in your house right now?

Our family room is by far my favorite! We spend most of our time in this space, and I love the evening light that comes through the clerestory windows we added.

Image Credit:

Naomi Table Lamp

| Design: Ashley Rose

At what point in the design process do you begin to think about lighting?

I feel like lighting really anchors a space and can easily be a very inspiring element when it comes to building around a statement piece. Sometimes it's also the most restricting when it comes to working with existing electrical, so I always end up making it one of my top 3 selections.

Image Credit:

Naomi Table Lamp

| Design: Ashley Rose

How would you advise readers to think about lighting and how it affects a space?

The right lighting can make a world of difference in the story you're telling in a room. It really sets the tone on whether a design is moody, bright, cozy, or classic.

Do you have any tips for choosing the right lighting fixture for a space?

Aside from aesthetics, which are obviously very important, I think it's crucial to consider how someone will live in and enjoy a space. Will it need lighting that allows for cozy evenings with friends and family, or something that you can work or get ready in. Sometimes beauty and function have to meet in the middle so that you can make the most out of living in a space.
SHOP ASHLEY'S PICKS