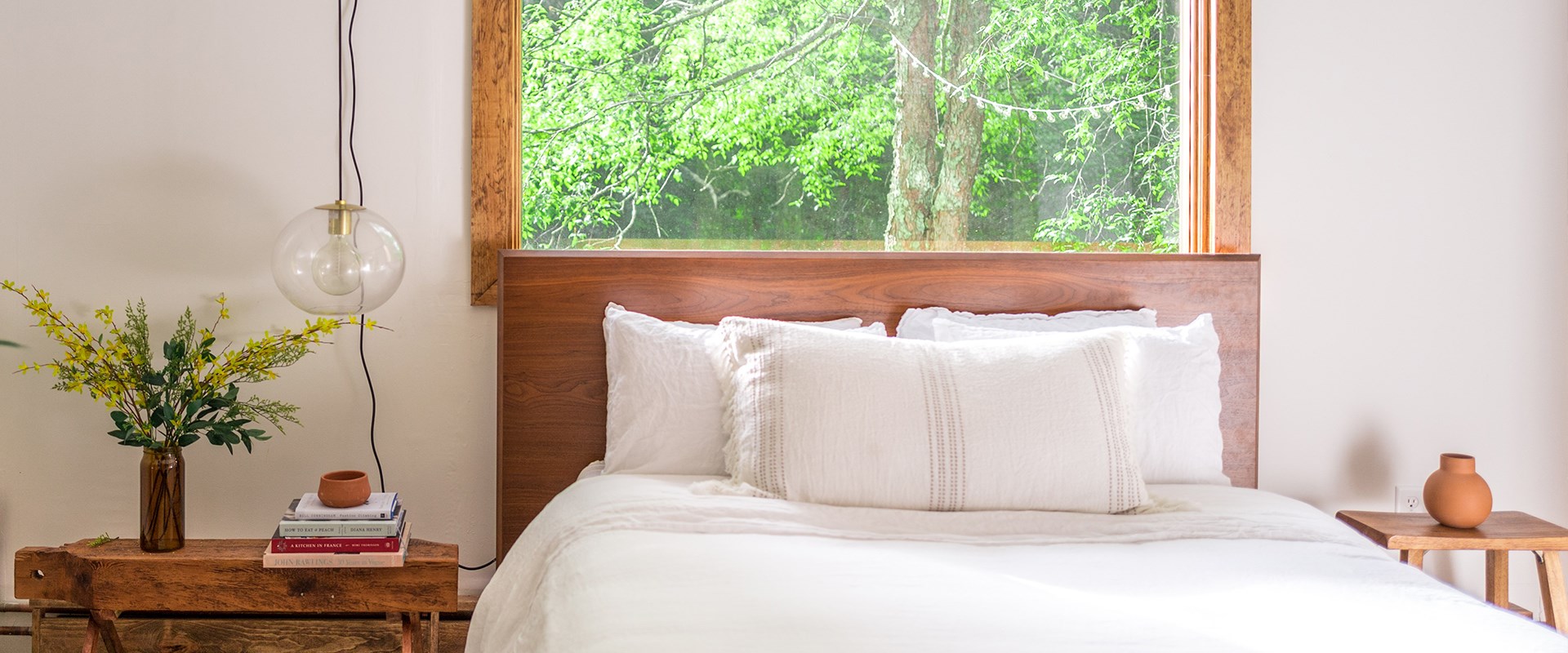 High-Design Lighting
Made Highly Attainable
Once upon a time well-designed, well-made, well-priced lighting was, well, non-existent. We've always believed everyone should have access to beautiful lighting, so when we saw this dark spot, we knew we had to bring it to light. It was from that lightbulb moment that Mitzi was born. Now there's nothing separating your home from the fab fixtures that get their start in our LEED-certified headquarters in New York's Hudson Valley.

Mitzi was founded by a third-generation lighting family, so it's pretty safe to say lighting is in our blood. David, our founder and all-around lighting leader, has a passion that illuminates everyone around him. It was David's grandmother, Mitzi, who first lit that spark.
An immigrant from Austria, Mitzi was a painter and master antique finder; she had an amazing ability to find just the right piece at just the right price. Mitzi had a knack for mixing and matching different styles in a way that came together beautifully. It was her well-designed eclectic style that inspired this lighting collection. We're so excited to be able to share a little piece of her with you.
Lighting is what lights us up. It's what moves us and motivates us. We geek out over flush mounts and a well-placed sconce gets us giddy. We walk into any room and immediately scan the ceiling and check out the walls. You get the idea—we live for lighting. We see the difference beautiful lighting can make in a home and we want to show you, too.

See ya later, "meh" lighting.
Hello, well-lit home!